5 Tips for writing email marketing
We have already talked here about all the advantages that send e-mail marketing can bring as a mean to promote your business. If you read our post citing reasons why you should use e-mail marketing as marketing strategy, you should already have at least tried to use the tool. Our question now is: did you have the expected results?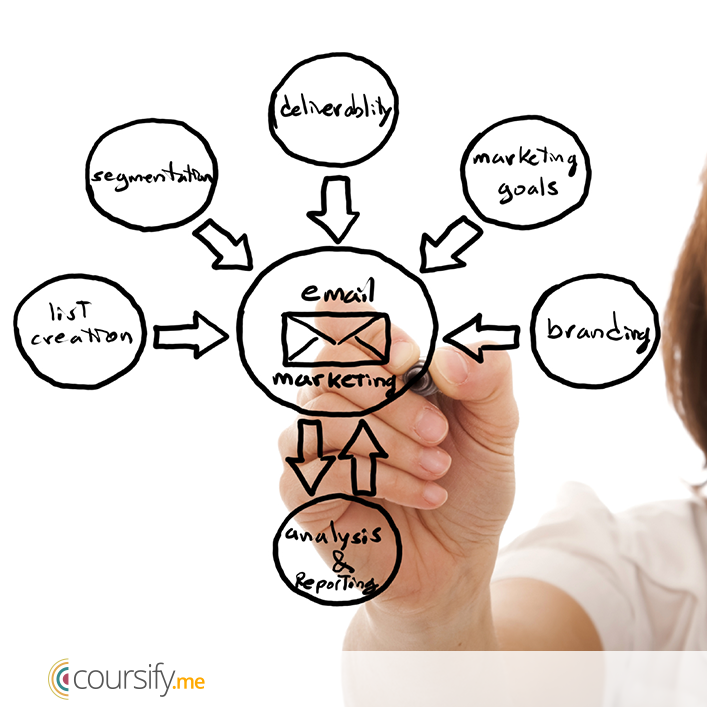 How to write e-mail marketing to generate conversions
You already got a considerable list of contacts through various methods such as pages on social networks, landing pages, blogs and other resources with content focused to your audience.
Once that you have the list, now all you have to do is to maintain it and generate content that in addition to keep the interest, results in conversion.
We will show five tips to write a text that generate results.
Segment your contacts list
For better that your text is, it will not attract customers if you are not writing for the right audience. To begin, segment your list of contacts. Separate into categories, such as:
Demographic Characteristics
Interests/ Industry
Participation in competitions and promotions
Origin
To draw up an effective text for each category, think like your customer. Set which needs and desires could motivate them to continue reading your email and finally buying your product. Segmentation of the e-mail list results in 50% more clicks.
Customize your e-mails
Keep in mind that you are competing with over a hundred e-mails in the inbox of your customer. In other words, it is important that you stand out. Some tips:
Use the first name of your client;
Use people as senders (not your company);
Customize your automated emails.
Simple actions such as placing the recipient's name in the body of the e-mail helps to create bonds, increase confidence and motivate action.
Use a clear and compelling title
Use words that encouraged the action. Research shows that readers tend to act with more frequency when they read texts with more verbs. Some words are very effective, such as:
Purchase
Buy
Start
Subscribe
Motivate your customers to act by constructing a call that stimulates the desire to click. A good tip is to insert words linked to benefits as "free", "win", "exclusive", etc.
Title and content should be compatible
Create an interesting title only to call attention and not develop a text compatible is a big mistake. The call should be a preview of the e-mail content, don't tarnish the reputation of your business with information not compatible.
This is very important to maintain the confidence of the client and ensure that he/her does not send your next email direct for spam box. Remember that even if a good call ensures access, without a good support text will not convert into sales.
Keep the same identity for email and page of destination
E-mail marketing is only an access door to your product or business. It should contain a link that leads to a page with more information to the interested parties.
Make sure that when your costumer click on the link he/she is redirected to a destination consistent with the campaign presented in the e-mail marketing. There must have visual consistency between your emails and landing page, otherwise your customer get confused instead of feel confident in relation to your product. Create a visual identity easy to be identified, with attractive images and texts.
When you host your content on Coursify you can create your page and keep the brand and visual identity that you already have. Or create a page completely customized, through which your customers will be able to easily identify you. Send an e-mail to hello@coursify.me and learn more about how we can help you boost your business.