6 tips to write better
We already talk about the importance of write original and relevant content about your business. There is no doubt that writing about your product or working area is an excellent way to promote your business, gain credibility and attract potential clients. Get all that?  Great, now there is only one thing left to do, write.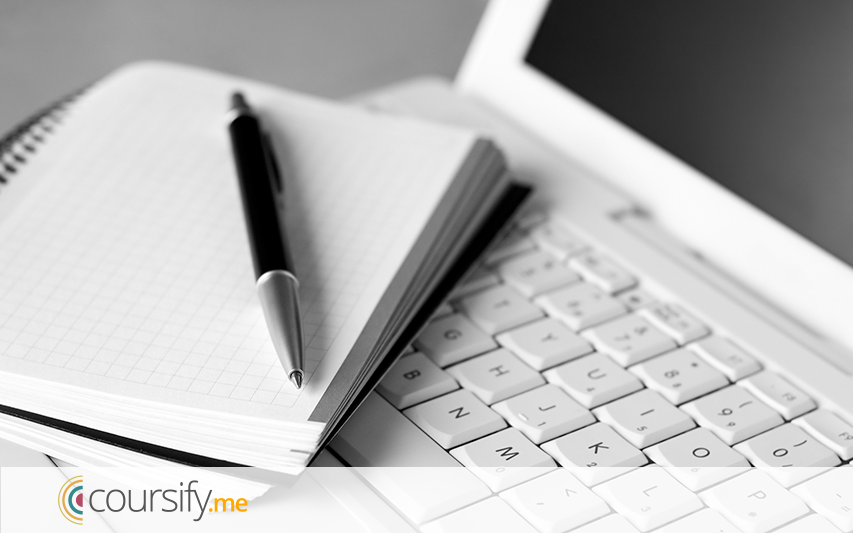 Writing techniques
Know how to write is essential for who own an online business, in which the main disclosure is through website, blog and social network. If you want to highlight on the Internet, you have to draw Google and others search engines attention, and nothing waves more to Google that quality content.
But, even understanding that perfectly, we know that writing a more elaborate text, whit a beginning, middle and end can be a true challenge to most people. For that reason we reunited some writing tips to help to make this process easier.
Make a plan
Everything that is previously planned is more easily executed. If you're going to write a text the first thing to do is to define a theme. When the subject is clear, the next step is to research, gather ideas, classify them according to their importance and put in order. With this previously plan in hands you start to develop your text and trust us, it will be a lot easier.
Direction
If you are writing to disclose your business, have in mind who is your target public. If you know your audience you know what interest them and what the best language to talk with them is. Develop content focus on your potential clients is one of the best ways to draw their attention.
Text structure
An information text has an introduction where the main theme is approach, the idea development and conclusion. When is a text to the Internet a few extra factors are added to attract search engines attention and help to disclose, like subtitles, links, images, sharing icon, among others.
Also, don't worry about to write a big text, focus on being relevant.
SEO
Know SEO (Search Engine Optimization) techniques are essential to anyone who wishes to appear on Internet. Google itself already disclose several SEO techniques to teach how to get a good position on search engines (check our post about SEO). Is important to study how to use key words to optimize your content and get better results.
Images
Several researches already proved that posts that use images get more attention and access than the ones that only publish texts. Use images related to the theme you're talking about it to help to attract curiosity and visual complement what is being said.
Interaction
Inform doesn't mean to be serious and pragmatic. If there is one thing that people like to do on Internet is to interact, share their opinions. Maybe for that reason most texts we find are written like if it was a chat with the reader, encouraging the interaction. With a little creativity you can create a content that besides inform, also amuses your readers. And remember, never ignore comments, answer to all and show that you are paying attention in your audience.
Do you like the tips? So put your hands to work. Plan your next posts and keep your online channels updated with original and relevant content. Do a good job and soon you will see the results that a good position on search results can bring to your business.
In case you need help to put your content online, get in touch with Coursify through the email hello@coursify.me. We have a simple, effective and safe method to publish your material. We do our best for your business.