Business Training with Coursify.me
Business training, that is, the training of employees, is currently a reality in most large companies and has been gaining more space within the corporate culture.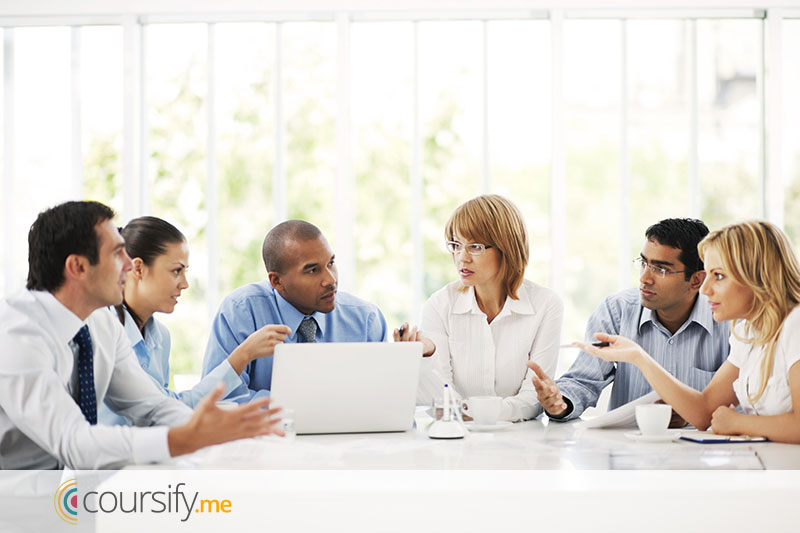 Why host your business training in Coursify.me
Several factors contributed to the business training win space on the company's budget, such as the need to educate employees about the processes and organizational culture, increase the productive capacity and enhance your team. 
But studies show that the popularization of the distance education and the emergence of eLearning platforms (LMS) in the market encouraged the acceleration of this process, making it easier and less costly for companies enable their employees.
The Coursify.me, an eLearning platform, constantly receives the contact of managers and other professionals interested in using the software as a means to deliver business training for its employees.
Our team is always available to answer any questions about the use and platform features, but to facilitate and demonstrate once more why the Coursify.me is the best option for online education, here is a collection of some of the most frequently asked questions we receive about the use of the system for business training, and their respective answers.
1 – Coursify.me is really free?
Our plan Starter is free, and we also have the plans Pro and Business, with new features to make your online course even better.
Check the advantages that you will have by signing  each plan: https://coursify.me/pricing
2 – There are a limited number of companies and participants that can make the training?
We do not charge for students. The number of students who can access the business training is unlimited.
3 – How works the storage and data secrecy?
The Coursify.me maintains confidentiality of all data that are stored securely and all the data exchange is made with SSL encryption. The data are not shared with anyone and remain property of the client.
4 – It is possible to enter questionnaires within the business training and make the issuance of certificates?
Soon. We will be launching these new features in 2020.
5 – It is possible to know exactly what were the people who have accessed the training and if they completed the course?
Yes, through our asset Students Management you can follow the progress and performance of each one in real time.
If your company is looking for a platform that provides all the functionality needed for hosting business training and provides a virtual environment pleasant and intuitive for your employees surf, the Coursify.me is the right solution for you.
If you want to test our platform right now or if you have further questions with which we can help you, please contact us. Our team is at your disposal to help your business grow more and more.