Design tips to leave your online course irresistible
A good design is one that joins esthetic with functionality. This is the first rule of a product designer and it applies to the development of any type of product, including an online course.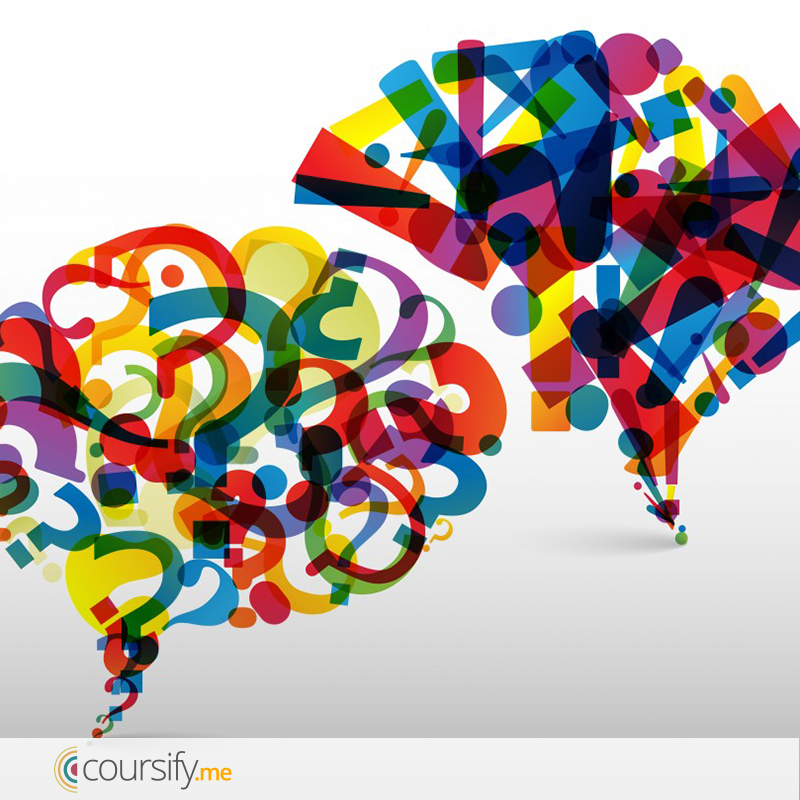 Check out some multimedia and design principles and enhance your online course
The visual part of your online course is very important to attract and enchant new customers, but also is fundamental to the learning process. How the content is displayed and the information is passed can help, or disrupt, the assimilation by the student.
Images, videos and types are not enough to make a more effective teaching material, it is necessary to understand a little bit about how the human brain usually process information.
Field much studied by psychology, there are five principles of multimedia that can be employed in the creation of an online course to help to avoid the cognitive discomfort caused by the wrong combination of texts, audio, photos, drawings, graphics, video, animation and other learning objects.
Multimedia Principles
Principle of consistency: any content or learning object that has no relation with the theme to be taught should be excluded from the training.
Principle of signaling: important elements of online training should be highlighted by visual or vocal resources to direct the attention of the student.
Principle of redundancy: it is best to use audio and graphics (because one complements the other) that, for example, audio and text, which cause cognitive overload in the student.
Principle of spatial contiguity: descriptive information of graphics and images should be close to the content to which they relate.
Principle of temporal contiguity: visual and hearing information must not be presented in succession, but at the same time, to facilitate the connection of content.
Professionals, who work with design, as graphic designers and web designers, are familiar with the principles of design that has as purpose the development of projects and products with a visual identity harmonious, efficient, easy to learn and memorize.
Design Principles
Alignment: linear grouping of similar items to create a visual connection.
Balance: grouping of items at strategic points to balance the visual.
Consistency: standardization of some elements of the layout to create a harmonious visual identity, easy to understand and recognize.
Contrast: grouping of different items to direct the attention.
Proximity: bring closer similar items helps to create a bond between the elements that relate.
These are some principles and techniques to help in the construction of an online course with more elaborate and efficient design, but it is certainly possible to go beyond. Like any other product, a distance course allows its developer dare and experience in creating a new design, testing the best ways to engage students and make the learning process easier.
Once you are with your course ready, the rest is easy. Get in touch with Coursify through the email hello@coursify.me and host your content on our online platform. We offer all support for your students to have safe and easy access to your material. And the best, you can format your page within our platform as you want, customizing your space and maintaining your identity. We have the best resources for you, give us a hello!