How to make a PowerPoint presentation
Often underestimate; PowerPoint has all the tools you need to present your idea, business or class, you only have to know how use it.
The trick lies in knowing how to format your presentation, how to tell your "history". Daily, several projects are presented through a sequence of PowerPoint slides, and it does not matter if you are a big CEO, self-help lecturer or school teacher, if you know how to tell your history, you are capable to interest and inspire anyone.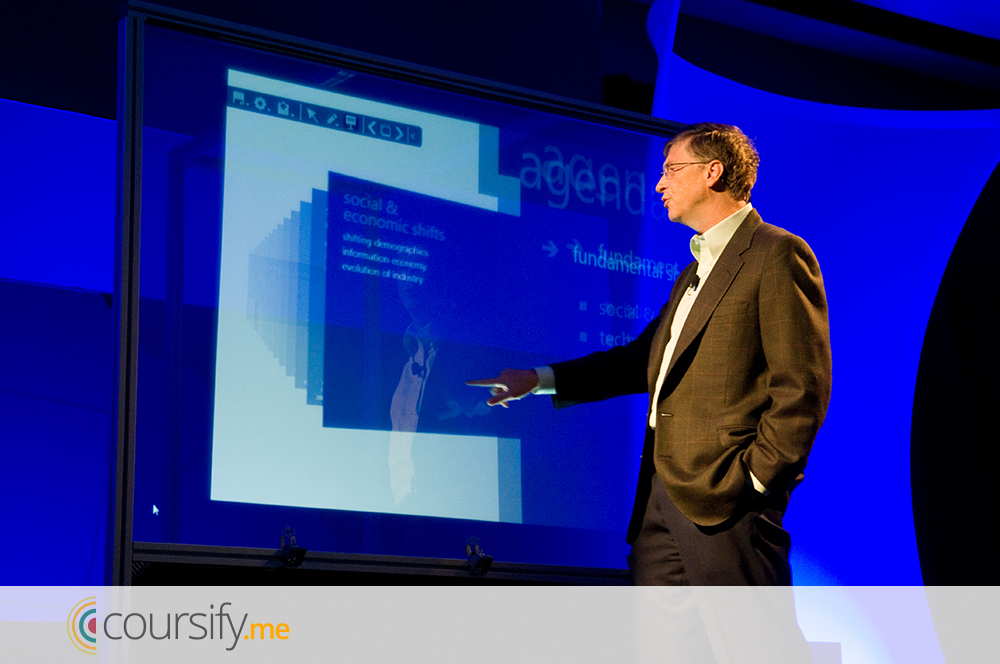 Creating a great PowerPoint
Create a presentation using this tool is simpler than you imagine. You don't have to be a writer or designer, you only have to know how to draw your audience interest, and, maybe, use a little bit of imagination.
Establish a history
We already mentioned that the trick is to know how to tell a history, but, let's not forget that in the case of a presentation to teach something, for example, it must be logical above all. Establish a beginning, middle, and an end.
Guy Kawasaki, one of the world biggest specialist in Technology and Marketing and a venture capitalist in Silicon Valley, tells about his method to structure presentations: "A PowerPoint presentation should have ten slides, last no more than twenty minutes, and contain no font smaller than thirty points."
Of course that depending the material goal may be necessary extend the presentation a little more, like in the case of a class, for example. The important is that your history accomplishes three goals: frame the issue, present the challenge, and explain how you will solve the problem.
Less is more
Nobody likes to look to a screen full with squeezed letters and endless sentences. It sounds obvious, but it happens so often that this is the reason why PowerPoint presentations are underestimate, most people associate it with some boring class that have to watched before, full of flooded slides.
A good presentation must contain only the highlights. Many people choose to use only one word by slide, or even just an image, which despites sound weird, is an efficient technique, because gives time to audience think about the subject.
People need time to process information. A constant flow of words is exhaustive to the mind and people will grow tired. Don't be afraid to innovate and put less words into your slides.
Relevance
Is very common in PowerPoint presentation the excessive use of clip-art. That feature that everybody has and is tired to see.
Use only what is relevant for your content. Despite graphics, videos and images are a great resource to make explanations more visuals and easy to understand, use only what it takes to send your message. Don't overuse fonts, colors and effects, these will only disturb your final result.
Review and Rehearse
Most presentations are only support material. The ideal is that it come accompanied by a speaker and in that case, the speaker need to avoid becoming a "flooded slide", in other words, boring.
Review the content and rehearse, learn how to speak as you would like to listen it, after all, if you are not able to be enthusiastic about your own presentation, anyone else will.
A lot of people don't feel comfortable speaking in public, or simply narrating, even without showing up they feel intimidated. The only solution for this is to rehearse. Repeat your presentation out loud over and over again, even for yourself in front of a mirror. Mastered the subject is the first step to gain confidence, so practice until you feel ready and comfortable. Audience always notice when someone knows about what is talking and that's fundamental to keep their attention.
PowerPoint is an easy tool to use and there are a lot of tutorials on the Internet for those who wish to explore more about it feature. When your presentation is ready to conquer the public, get in touch with Coursify through the email hello@coursify.me and we will do the rest for you.