How to presell your online course
For those not familiar with the practice, a presale  is a targeted sale before your product actually goes live.
You sell essentially the idea of your online course to a small portion of your audience before you've created all of your content. Don't get it? Let's take a walk.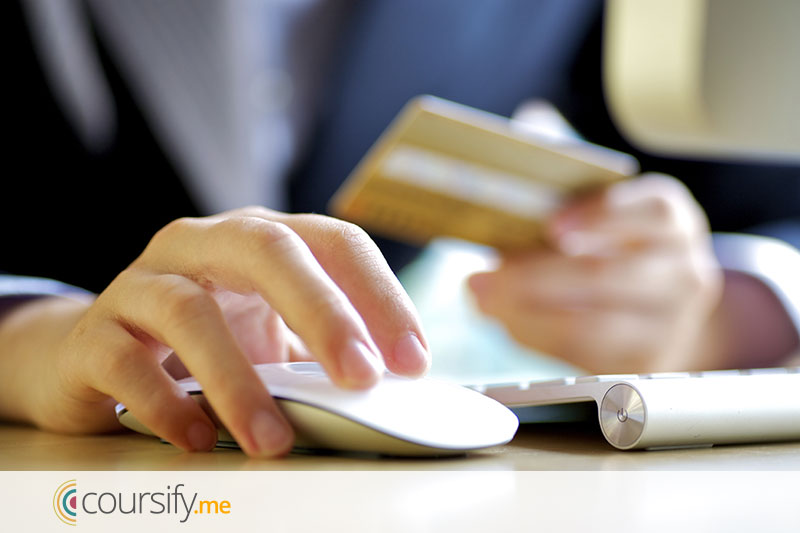 Three steps to do a successful presale of your online course 
The idea is: you presell by setting up your sales page, discounting your course, and sending a single email out to your list and getting feedback that allows you to charge more with a better online course for your fully priced launch.
What you get with it: feedback to adjust your game plan as you go and improve the quality of your course before you launch and begin promoting to your entire audience.
Being able to collect feedback from a targeted audience is powerful because you can use that feedback to increase the value of your course and work out all of the kinks before you make your course available to the public.
Check out three steps on how to organize the presale of your online course:
Create a Sales Page
Before you can start generating presales, you're going to need somewhere to drive traffic.
We already talked about how to develop a sales page (landing page), but as all useful information should be repeated, check some elements that you cannot leave out of your landing page:
Be explicit in saying that this is a presale: Let your customers know that they will be beta students and content will be dripped out to them.
Make the discount apparent: Write directly on the enroll button that your course is at a special presale price. Knowing that the price is going to increase will add a sense of urgency.
Add a countdown timer: Giving your customers a visual showing them exactly how much time they have to buy until the price increase will make them more likely to take the plunge then and there.
Add testimonials: Given that as your course is new you still do not have testimonies about it, but nothing will prevent you from adding testimonies about your qualification as a professional until you get course testimonials.
Promote your presale to a targeted audience via email
A presale target a small group of people and therefore should be directed to your target audience.
Your best chance are persons who have already shown that have an interest in your product and bet on its quality. These people are in your email list.
It is not necessary to bombard your mailing with countless emails disclosing the presale. Think that at this point you have already talked about in newsletter, blog posts and social networks and people are already interested in knowing more about.
Therefore, focus on sending a single presale email. Its contents must announce to your audience that your online course is ready and they have the unique opportunity to purchase at a lower price and before the whole world.
Focus on create expectation, let your customers know that they will be beta students and their feedback will have a major impact on the development of the course. Includes an action button easy to see and click.
As an optional bonus you can offer your beta students a live Q&A. This is going to increase the value of your offer, and create a more personal relationship between you and your students which will create goodwill and increase the likelihood of them providing feedback that is above and beyond.
Collect Feedback
Collecting feedback and taking action is the best way you can increase the value of your course and cater it to your audience. 
To organize the information received and ensure that your questions are answered, here are some questions you can draw up and send to the beta students:
What parts of the course (if any) were vague? Where were you confused?
What wasn't taught in the course that should have been?
What do you want to see more of?
How was the quality?
Stress to your students that their feedback will be used to make the course even better, and as your beta testers they have lifetime access and so they will be able to enjoy the improved course content that will come from their feedback.
Next step: Launch your online course
Congratulations! You have a completed and high quality course that your first round of students already approve. Presale is over and now you have everything you need to complete and launch your online course.
Do not forget to update the price of your online course in the landing page and change your sales language, announcing the official launch of the course.
Also do not forget to point the address in which your content will be hosted. If still had not thought about that keep calm, all you need is an online platform ready and complete as Coursify.me. Contact us via email hello@coursify.me and go back to focus on sales!