Learn how to record video at home – Part 2
The second part of our post about how to record video at home is focused on helping those who want to create online courses to develop a material with even more quality.
To give a professional look to the video, recording in a studio is the solution, but don't worry with high values of rental, because it is possible to assemble this space in your own home.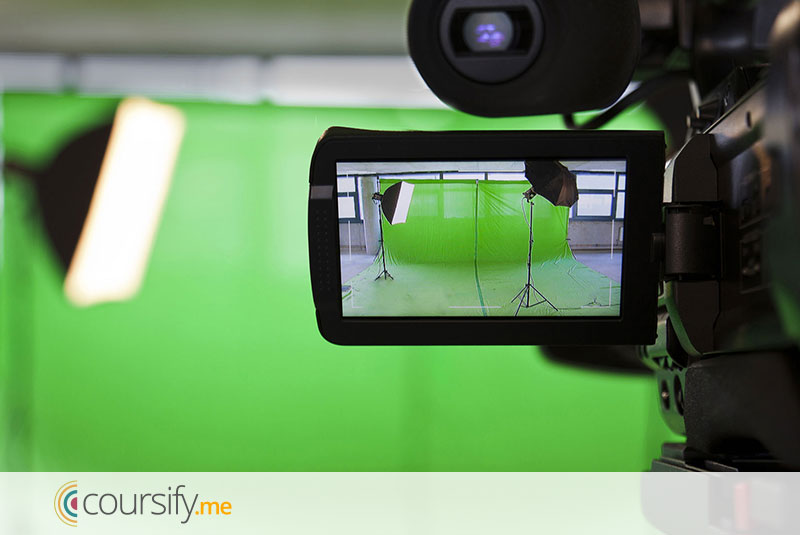 Record video at home  – how to set a studio
Build your own studio to record video at home has two main advantages:
Low cost and high return
Semi-Permanent
Once you begin to buy equipment, you may consider the possibility of using part of your work area as permanent studio… or not. This is the beauty of these studios, you have the option of leaving everything installed or simply remove until you want to use again.
We have a list of key equipment that you will need to record video at home. These are the tools that will make a difference in the quality of your video, and by consequence, will bring greater return for your investment.
Mic
It is true that hang an iPhone at the ceiling using a fishing line is a good way to improvise a microphone, but it is easily overcome by an affordable and higher quality microphone that instantly takes your videos to the next level. For less than $150 you can upgrade to a Blue Yeti. It's a product we use and love and it easily plugs into your computer.
Clamp lights
To make the lighting of the studio we are holding our suggestion to use natural light, but if you live in a place that take low-light, you can by clamp lights. You'll want two key lights pointing at your subject at 45-degree angles and one light aimed at the backdrop to round out the light and get rid of shadows from a moving subject.
Shut out natural light
If you bought lights especially to make the lighting of your studio, there is no need to open the windows. Unlike help, in this case the natural light can disturb the effect that you created with the lamps strategically placed. Close the windows and doors.
Camera
Buying a camera is the next obvious step to record video at home with better quality. There are many options, Canon and Nikon are usually the most used, but do your own research and find the most cost effective way to reach your goals. When you buy the camera, you will also want to buy a matching tripod.
These are the main equipment to raise the level of your video production and create quality content to your online course.
If you decide you want to invest in equipment even better, the next items would be:
Professional backdrop: the famous green screen opens a new world of possibilities for you to record video at home.
Sound panels: to ensure greater sound clarity, buy and install some sound panels to muffle noises is a good option.
Nicer Cameras: the costly investment, but the highest return.
With your video produced, the next step is to edit the material, a process which we will cover in a future post.
When your online course is finally ready just get in contact with the Coursify.me via our website or by sending e-mail to help@coursify.me. Complete eLearning platform (LMS), with the Coursify.me you are hosting your content in a virtual environment pleasant and easy to navigate, with all resources necessary for you and your students have the best online education experience. Enjoy, the host is free!