Vimeo Live: Vimeo new resource for Live Streaming
Vimeo announced an excellent and long awaited news for anyone who creates online courses: the Vimeo Live.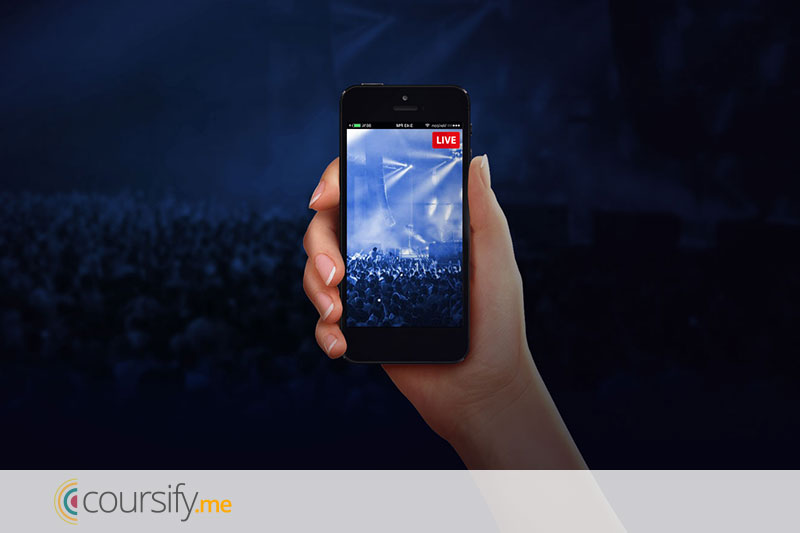 Livestream and Vimeo Live
Vimeo Live emerges as a new resource for the famous video site.
Widely used by audiovisual producers, Vimeo has gained popularity because it is fairly simple to use, making easy to anyone to upload content on the platform.
With this, the website has amassed a collection of videos considered high quality and a huge user base, behind only YouTube.
What was missing was just a feature that enables the transmission of live video, which was solved with the launch of this new product.
The company recently announced the acquisition of Livestream and with it, its new Vimeo Live platform.
Livestream today has more than 10 million events per year produced by more than 10,000 paying subscribers, including Dow Jones, Philadelphia Eagles, Tough Mudder and Spotify. According to the company more than 50 million visitors attend the live events every month.
"Live Streaming is the number one requirement of our creative community this year, and we are focused on bringing a new level of quality, convenience and creation with this surroundings," said the CEO of Vimeo, Anjali Sud in a statement.
Advantages of Vimeo Live
Through Vimeo Live content producers can capture, edit, perform streams, host their events and archive video after the broadcast ends.
Some of its key features and benefits include:
Streaming videos in Full HD 1080p with transcoding in cloud;
Live chat and e-mail capture;
Live statistics;
Archive and automatically manage your videos in one place;
Get all professionals privacy controls, review tools and customization options;
Enjoy a unique place for all your video and live stream needs.
Ideal tool for anyone who creates online courses, now Coursify.me users can count on this new feature to let their classes even better.
Complete eLearning platform (LMS), the Coursify.me has all the necessary features for our customers integrate and import content from video sites like Vimeo and YouTube.
Visit our website and see all the resources we offer to those who want to create and sell quality online courses.