ELearning platform, the Coursify.me is now free!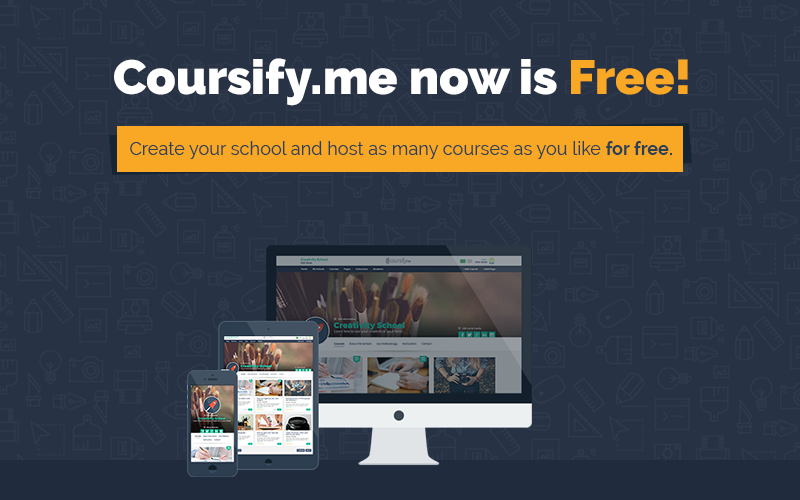 That's right, you didn't read wrong, the Coursify.me, an eLearning platform, now it's free.
What does this mean? It means that you have a platform for hosting online courses (LMS) ready, with all the features you need to host and launch your online course, at your disposal for free!
ELearning platform: why use Coursify.me
The advantages that our eLearning platform offers to make your virtual school a success are numerous.
Check out some of the resources that the Coursify.me offers: 
100% Web system in cloud
Hosting of your school and courses with redundancy and backup
SLA 99.9%
Responsive system with support for desktop, tablets and mobile
System in English and Portuguese
Easy customization of the visual identity of the school and online courses
Custom domain, as: myschool.coursify.me
Creation of courses with videos, audios, images, text and files
Integration with Dropbox, YouTube, Vimeo and PayPal
Payment receipt via PayPal
Discussion forum for students to broaden their knowledge and networking
Monitoring Panel in real time of each course
Management of students and course enrollments
Creation of courses organized in modules
Support to the most popular browsers such as Google Chrome, Safari, Firefox and Internet Explorer
School and courses optimized for SEO (Search Engine Optimization)
Share courses in social networks such as Facebook, Twitter and other
Payments in Dollar or Real
Monitoring graphics of courses enrollments
And the benefits don't stop there! We are constantly talking to our users and launched updates and new features periodically to make Coursify.me the best eLearning platform on the market.
Our goal is to make the Distance Education as efficient as the classroom teaching, not to say better! After all, distance learning courses has no geographical barriers, anyone with internet access can learn, at a time that is available, at your own pace.
In addition, studying online doesn't mean studying alone. So that the student can has access to the teacher and count with support from both the instructor and colleagues, the Coursify.me created the Student Space, in which, through a chat, everyone can communicate, ask questions and exchange opinions.
If you want to know more about how the Student Space works, click on the link below:
http://blog.coursify.me/updates-coursify-me-student-space/
The Distance Learning market grows every year and many professionals seeking for a new source of income, or companies that want to empower their employees in a practical way, are creating courses and collaborating to that learning is increasingly accessible.
The reality is that any person who dominate a subject can teach it to anyone who wants to learn, without leaving the comfort of your home. The Coursify.me already hosts online schools that are prominent among students.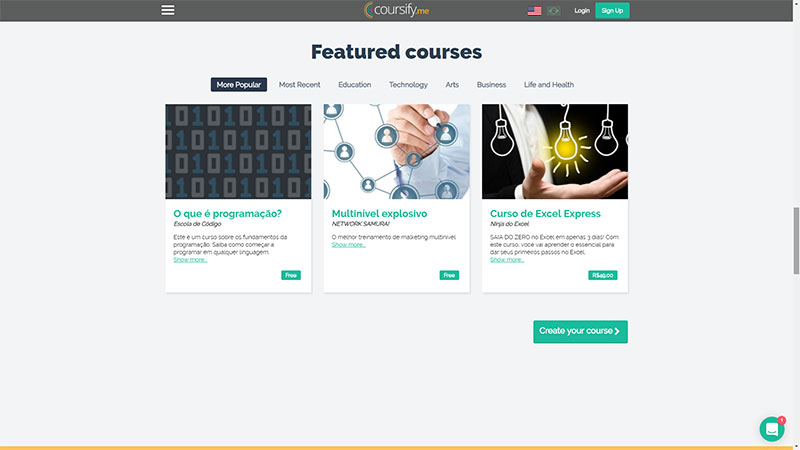 And this is only the beginning. Every day our number of courses and students increases and we look forward to improve our eLearning platform and create a better learning experience.
 Visit our website and see how easy it is to host your online school with us.
If you have any doubt, talk to us via the online chat available on the website or send an email to help@coursify.me.
Create your online course and start profiting by teaching what you like. We are waiting for you!