Students retention: tips for not losing students of your online courses
The students retention may seem an even greater challenge than attract new students to your online courses. But, on the contrary, keeping the customers you already have demands less effort and is more economical than getting new ones.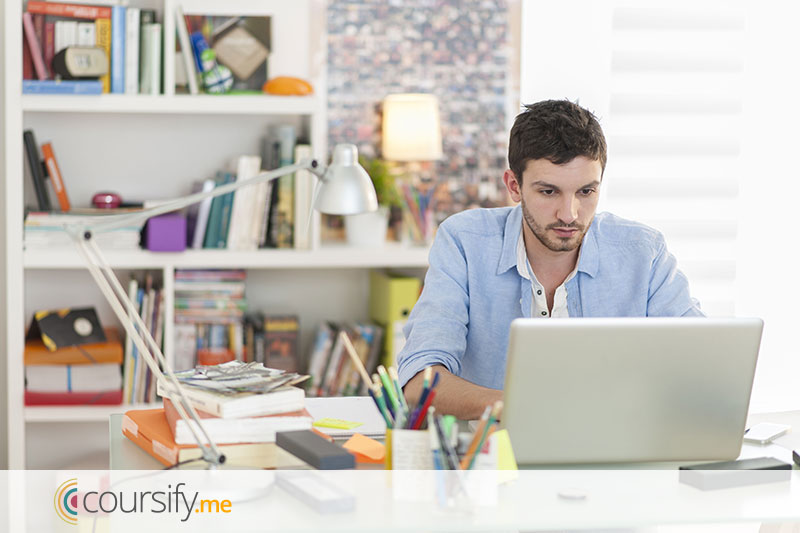 3 practices for the students retention
The students retention is, first of all, the result of a quality online learning and a positive teaching experience, whether in a classroom or in a virtual environment.
More important than getting new registrations, take actions focused on the student satisfaction is essential to ensure his permanence and signature in future modules of your course.
Check out some simple actions that can be performed to help with the students retention:
Give attention to the customer
Monitor the student that is registered in your online course and watch for possible interactions, either to ask questions or give feedback.
At the time of enrollment, make contact to thank and show willingness to provide any information about the material. Schedule chats to discuss the content and answer questions, send support materials, etc.
Use varied resources
Currently a key to the students retention, use different resources to create more dynamic and interesting classes.
Online courses hosted in a complete platform as the Coursify.me, for example, may provide content for your students in a variety of formats, such as videos, tutorials, presentations, audio, among others. In addition, it provides a Student Area where students and teachers can chat.
Highlight good results
Recognize the positive performance of someone is critical to encourage their formation and the search for even better results.
Way beyond giving a high note, the recognition of students who stand out can be done through rewards. In the case of online courses, the instructor can send books to those who complete the course above the average, offer a private chat to deepen the content, certificates, among others.
As simple as they might seem, actions that demonstrate recognition contribute to increase the involvement and satisfaction of the student, collaborating with the students retention.
With the goal of providing the best eLearning experience to our customers, the Coursify.me offers a complete platform for those who want to host, sell and make quality online courses.
Present in 60 countries, the Coursify.me already attend more than 1440 customers and meets with pride its goal to serve as a means to ensure that education has not barriers.
If you are a professional or company that wants to have an eLearning platform (LMS) at your disposal, visit the Coursify.me website and see all the advantages and features that we have to offer.