Webinar: How to use it to sell online courses 
Webinar, have you heard of it? Among the various technological tools available to those who create online courses, this certainly deserves to be highlighted.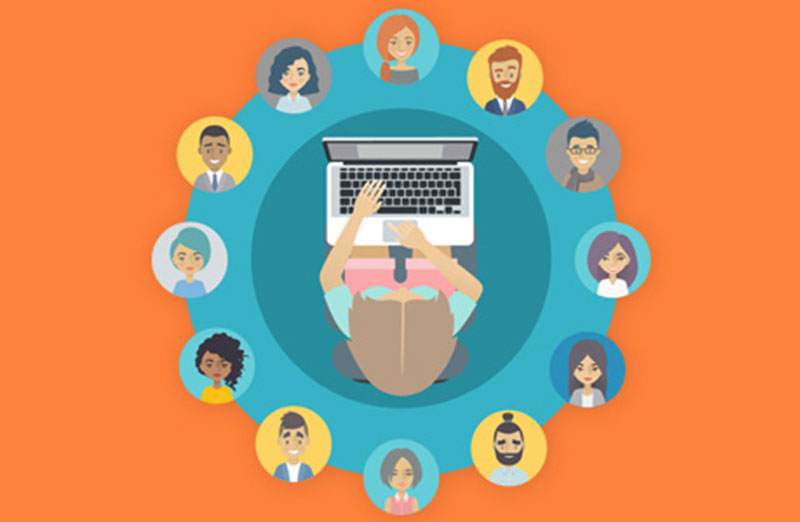 Webinar: what it is
A webinar is an online video seminar, which can be recorded or broadcast live. 
Currently, the main Webinar platforms are Youtube Live, Google Hangouts, WebinarJam and GoToWebinar.

Through one of these ready-made and easy-to-access platforms, instructors can teach classes in real time, with the possibility for viewers to interact through a chat.
If used correctly, the webinar can also act as a powerful marketing and lead generation tool.
This is because the resource facilitates direct communication with your target audience, through which you have the opportunity to demonstrate your authority on the subject and create a relationship with the customer.
Those who want to advertise and sell courses online can use webinars at different stages of the sales funnel, such as:
Top of the funnel: addressing a general theme, related to your content, to attract and generate leads;
Middle of the funnel: addressing a specific topic, related to your content, to advance your leads through the sales funnel;
Bottom of the funnel: run a live demo of your product to convert advanced leads into customers.
– Understand how the sales funnel works
Another possibility is to use the webinar periodically to offer qualified and interesting content to your customers, for the purpose of relationship and retention. 
The step by step to organize and launch a Webinar is simple: 
Create a Landing Page for subscription;
Promote the Landing Page by email and social media;
On the day scheduled for the Webinar to happen, create the event on Hangouts (or another platform of your choice);
Email the event link to those who signed up.
The tool also brings several benefits for the audience, since it acts as a quick and practical means of learning and allows the exchange of experience with professionals.
Webinar: advantages for your online course
Webinars are a great idea for online course creators for two main reasons:
It is a good way to engage and communicate with your audience when you have little time to blog and / or produce another type of content;
It's content that can be reused to make another rich materials, such as: eBooks, blog posts, infographics, presentations, podcasts etc.
– How to use your Blog as a marketing tool
– How to use podcast to sell online courses
For those who are starting to create online courses and need to build a strategy to attract customers and promote your product, the webinar can serve as a facilitator in several aspects:
Increase your mailing list
Creating an email list is essential to start your strategy of capturing and converting leads. 
The webinar is a good channel for getting contact information from potential customers, as people need to register to participate, using an email address. 
This guarantees the opportunity to contact your audience even before the broadcast, and the address is recorded regardless of whether the person is present at the time of the seminar or not.
– How to create an email marketing campaign
Attract qualified leads
If the user registered to watch your presentation, he is already a lead, that is, a potential customer. 
After all, only those who are interested in the content covered, which is directly related to the product you are offering, will perform this action. 
Take this opportunity to show authority on the subject and give a sample of what the customer will gain by registering for your online course. A good presentation is your best advertising.  
Create a relationship
Using a webinar to teach online classes or even to offer an explanation that complements what has already been taught, is an effective way to simulate the interaction that occurs in a classroom and develop a relationship with the student.
Through live broadcasts the student has the chance to view his instructor, which makes it easier for him to create a connection. 
Communication is possible due to a platform feature that allows you to answer questions sent by chat during or after your presentation.
Reach a wider audience
First, you don't need to hire anyone to help you host a webinar. Most webinar hosting tools are easy to use, which means you can learn to use in no time. 
Second, the platform offers the main advantages of an online course: it can be accessed by anyone anywhere in the world, without the need for mobility.
Third, several webinars support 1,000 participations or more at the same time, which means that even if the price of the course is low, you still have the possibility to earn good money by reaching more people. 
We know that your goal is to sell courses online, but a good tip is to use the webinar to share (quality!) content for free with the public before publicizing your course and pricing it.
One of the best ways to sell a product or service is to offer support before asking whether the person wants to buy or not. 
When you deliver something for free, it attracts attention and increases the chances of someone being interested in purchasing your material.
– Free online courses as a strategy to attract students
5 tips for selling online courses with Webinar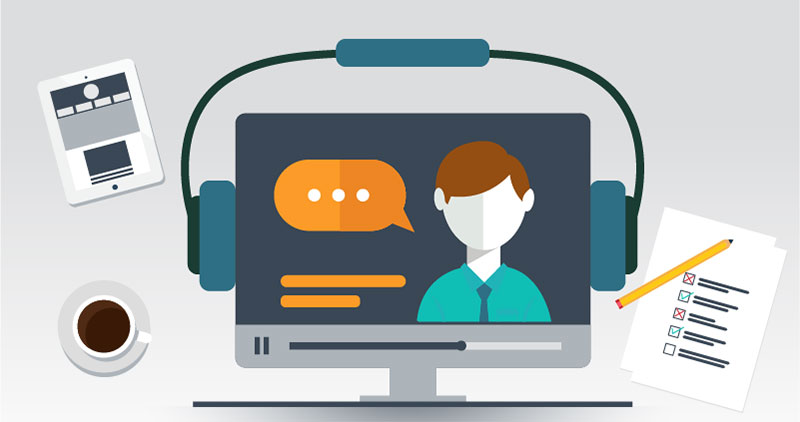 Selling courses can be the most challenging part for those starting out in the e-Learning market.
Most professionals love to teach what they know and record their classes, but when it comes to advertising and talking about sales they feel nervous and lose confidence, which is perceived by the client.
– Learn how to sell online courses
A webinar is an excellent opportunity to present your material, talk a little about the content and, finally, sell the course.
So that the discomfort does not appear at that moment, remember that you are inviting the viewer to learn from your course and not imposing an obligation.
To improve your sales strategy during the webinar, check out some tips:
1. Offer a guarantee
After presenting the price of your online course, offer a satisfaction guarantee, such as the 15-day money-back offer if the customer doesn't be satisfied with the material.
This guarantee represents a small risk, as some people can take advantage and ask for a refund after they have already taken the course, but it is quite common for more people to buy their course for having this security, which ends up yielding a positive balance.
2. Make it easy to access the sales page
After you finish your presentation and go to the Q&A session with your viewers, make sure to leave the slide that shows the link to your sales page shown on the screen.
Some people will decide to buy your course during this chat, so make sure they know exactly where to go and what to do.
3. Offer a limited time bonus
An effective way to sell courses and still encourage people to attend your webinar is to offer a limited time available bonus to participants.
You can offer a private call to answer questions, discounts on course fees, support materials, among others. Whatever it is, it is important to honor this offer and make it available only to those who have fulfilled its conditions, otherwise you will lose credibility.
4. Provide varied payment options
In many cases, there will be people who attended the webinar, watched your sales presentation and want to buy your online course, but are unable to pay the full amount at once.
For this reason, it is important to provide plans with different payment methods, offering the customer a choice between paying for the entire course in advance or paying a monthly fee, for example.
5. Record your webinar
Considering that a significant portion of your course sales come from people who have watched your webinar, it is very important to remember to record it and make it available for others to attend when they can.
This increases your likelihood of selling courses and creates good material to send to your potential customers and attract new leads. That is, after your webinar is over, send the link by email to your contacts and publish on your social networks.
The Coursify.me is the perfect platform for those who want to create and sell courses with quality, allowing you to upload content from platforms like YouTube, Vimeo and Dropbox.
With all the functionality you need to provide the best online learning experience for your customers,  Coursify.me also provides integration with major payment platforms, enabling you to charge your students the way and in the currency you prefer.
Complete Elearning platform, Coursify.me is the ideal solution for anyone who wants to create, sell and promote courses on the internet without having to invest to start their own business.
Serving businesses and professionals in more than 60 countries, the platform is a dynamic and customizable Learning Management System.
– Whats is a Learning Management System
We have three choices of plans for you to decide which best suits your needs, and the good news is that the Beginner Plan is free!
Visit our website, test the platform and start selling online courses right now.