What you need to know about Inbound Marketing
Inbound Marketing, unlike traditional marketing, is focused on creating a relationship with the consumer.
Its premise is to deliver content and attract the public to the product, instead of focusing on promote it directly.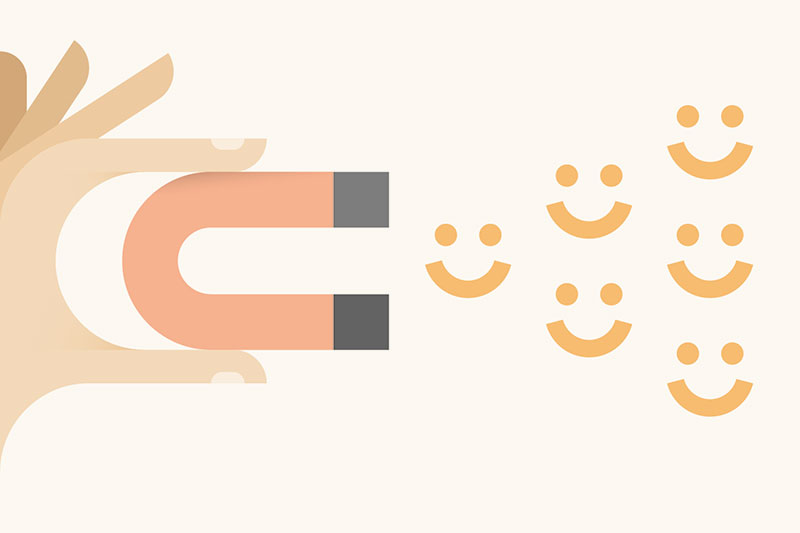 What says the largest research about Inbound Marketing
The Inbound Marketing is a direct result of the change in consumer habits caused by the internet.
Thanks to technology changes occur fast and how the consumer relates to brands and decide what to buy for sure is not the same as ten years ago.
This transformation in the behavior of the public impacts directly on how companies conduct the disclosure of your products and services, which gave rise to the Inbound Marketing.
To follow this trend, the HubSpot has developed the report State of Inbound. 
The research covers the key challenges for marketing and sales professionals today, as well as ideas on market trends and the channels that soon will affect the way we all do business.
State of Inbound 2017: highlights
According to the report, keeping the growth of contacts/leads and conversion is still the main concern of companies.
Check out what the biggest marketing difficulties cited by professionals:
Generate traffic and leads: 66%
Prove the ROI of marketing activities: 37%
Identify the right technologies: 32%
Ensuring sufficient budget: 29%
Manage site: 28%
As for innovation and tools used, the marketing professionals interviewed are increasingly considering the visual content.
When questioned about which channels of content distribution would add over the next twelve months, these were the results:
YouTube: 56%
Facebook Video: 50%
Instagram: 42%
Messages Apps: 33%
Snapchat: 18%
Podcast: 15%
When it comes to sales, following the precepts of Inbound Marketing, the report points out  that salespeople must take note of customers who shop through social networks, live on their mobile device, and research products on their own.
Regarding what is more difficult to do in sales compared with two to three years ago, the responses were as follows:
Closing the deal: 42%
Receive response from prospects: 35%
Identify good leads: 33%
Involve multiple decision makers: 28%
Avoid discounts: 23%
What has been observed is that consumer buying habits are quickly evolving, and it is necessary that professionals be aware of these changes to plan better marketing and sales strategies.
The big advantage of Inbound Marketing is that it allows the use of creativity to attract consumer attention.
Who creates online courses can develop content and use means to engage with your audience that cost little and have a good result.
SEO, Content Marketing and Social Media Strategy, are the three pillars of Inbound and make it clear that its focus is the delivery of content and creating a relationship with the customer.
To download and read the full report click the link: State of Inbound 2017 
Complete eLearning platform, the Coursify.me helps you create and promote your course on the internet.
Visit our website, test the platform and start your own business.