Vimeo: create quality videos to your online course
Vimeo is a platform on which users can upload, share and view videos.
With over 70 million users, the tool offers videos in high quality and has gained preference among professionals who want to showcase their work.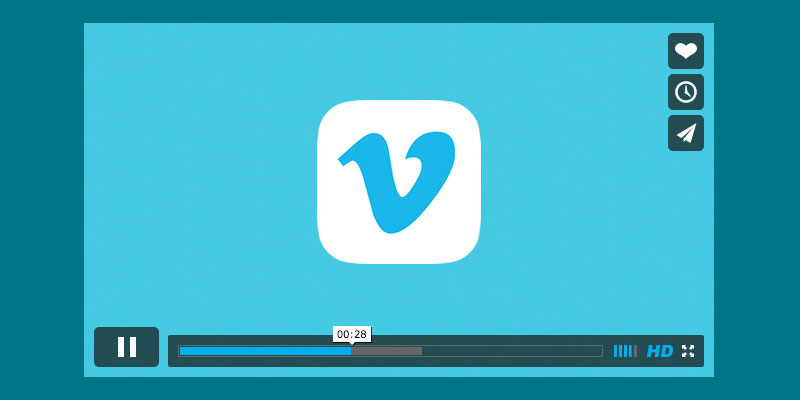 Why use videos in your online course
A research conducted by Cisco found that global IP video traffic will make up 82 percent of all consumer internet traffic by 2020.
Common preference between the virtual consumer, videos are being increasingly used in marketing strategies with excellent results.
Studies show that 74% of users who watched an explainer-video about a product subsequently bought it.
Thanks to technology and platforms like Vimeo, this type of visual content is reachable. It is easy to produce and share videos and it can be watched at any time and place through electronic devices like smartphones, which makes it even more attractive.
Just ask yourself, how many videos you produced already using your phone? And how many videos per day you receive and watch?
With the continued growth of the videos consumption, it makes sense transfer and take advantage of this interest to teaching and learning.
– How to record videos at home
Elearning students are already waiting for this kind of content, and the reasons for instructors use this feature are numerous, such as:
Videos are more efficient in capturing and holding the attention of the student than reading materials, for example;
Through demonstration is easier to understand a complex concept;
It has high power of immersion, being able to excite and impact people;
Creates greater engagement, contributing to the debate and assimilation of the content;
Through the use of image and sound, video classes contribute to building a closer relationship between teacher and students;
Enables transmit more information in less time;
Through hosting and sharing platforms, the material is easily available online and therefore accessible to all.
This feature is also widely used in corporate training.
According to Carol Leaman, CEO of Axonify, is "just the way employees like to receive information in today's modern world….If I need to learn how to install a doorknob in my house, the first place I go is YouTube. Employees want that same experience in the workplace and appreciate it when they get it."
" Video provides increased accessibility by using closed captioning and subtitles for people who are hard of hearing or who speak different languages. It also, Leaman says, "addresses illiteracy, which is a concern for many organizations."
Vimeo has grown in the last decade. Created in 2004, it has surpassed in number of users other known sites such as Dailymotion, to become the main competitor of YouTube.
Though YouTube has approximately 1 billion viewers per month, Vimeo is running close with about 280 million viewers per month.
Even with smaller audience, Vimeo growth is explained by the fact that many professionals prefer this platform to share their materials.
This is justified by a number of advantages the site offers, as we will discuss below.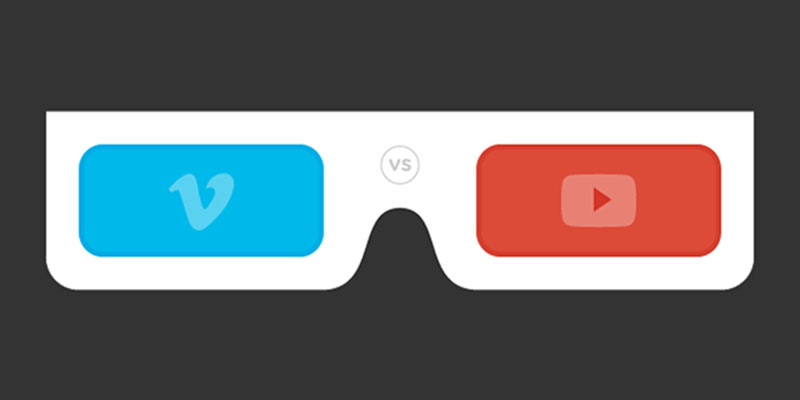 Better encoding and video quality
While the YouTube mantra is quantity, Vimeo's  is quality.
Over 300 hours of footage are uploaded to YouTube every minute and all these videos need to be processed before they can go live.
– How to get more views for your lessons on Youtube
To deal with all this material, YouTube must balance compression speed with compression quality.
On other hand, Vimeo has stricter guidelines for accepting videos, which makes its processing load is far lighter, and that means it can focus on maximizing the quality of each video using the best encoding techniques.
Summing up: if you load the same video at the same resolution, to YouTube and Vimeo, the Vimeo version will appear much better, because the video will have a much higher bit rate. The audio will also sound better because Vimeo supports 320 Kbps.
Best reputation
Notice what comes to your mind when someone says "YouTube video," and then "Vimeo video."
If you have any experience with both sites, your perception of each brand must be radically different.
YouTube works basically like a "video dump." You can upload anything, as long as it isn't sexually explicit, gory, excessively violent, etc.
No one will stop you to upload low quality material that is useless or spam, while Vimeo is quite strict about the content it displays.
This restriction acts as a double-edged sword. On one hand, this limits the kinds of channels you can run on Vimeo (for example, you will not find any game-related content beyond documentaries).
However, the videos shared on Vimeo are often seen as more professional and credible.
If your material fits into one of the Vimeo video niches, and is accepted, it certainly generates more prestige for your content that to be on YouTube.
And there is also the famous "Staff Picks" which are selected videos selected by the Vimeo curatorial team.
Having your content chosen to appear on that page puts you in a position of authority and many careers were released after being discovered by professional curators on Vimeo.
So while YouTube is the option chosen by channels that produce a lot of content, Vimeo is the choice of those who invest significant time and effort to create each video. Quality, not quantity.
Qualified audience
Because Vimeo limits the kind of videos that can be uploaded, and is seen as a most prestigious site in relation to YouTube, which attracts a different kind of public, Vimeo has more qualified audience.
Even though YouTube has more scope, the Vimeo viewers are more likely to engage with your content.
The public that uses YouTube is easily distracted, pay little attention on the displayed video and quickly move to another option.
Vimeo viewers are more receptive to slower and more thoughtful content. The expectations are different.
These observations on the profile differences are evident when we compare the comments sections of both sites.
YouTube is famous for its war atmosphere in the comments. Most of the observations are made by exaggerated fans, haters or someone who just wants to make jokes.
With Vimeo the story is completely different. The comments tend to be more constructive, mature and insightful.
For those who want to create online courses, this can be quite helpful and uplifting.
Exclusive benefits
Now, let's talk about some practical advantages of the site in terms of features and flexibility, in that it is superior to the others:
Video replacement without losing URL: this is one of the best features of Vimeo. You can replace any of your existing videos with a new one without losing your URL, thus keeping all likes, comments and statistics.
Password protection: you can set a password for any video to control who can view it.
Social resources: Vimeo enables the creation of groups and albums. Groups form a meeting place to discuss and exchange knowledge. Albums serve to assemble and share a compiled on what you like on the network.
Domain-restricted embeds: the site allows you determine which domains could embed your videos. With this feature you can disable the display of the video on Vimeo itself, and only make available on your site, for example (feature available on Plus plan).
Advanced analysis: depending on your subscription plan you can get various levels of analysis, starting with a traffic panel and custom reports, going all the way to engagement graphics and Google Analytics integration.
Another major advantage is that Vimeo does not display ads. Unlike YouTube, Vimeo is funded by the community, rather than advertisers.
You can use it for free, but free accounts are limited to upload 500MB per week.
With unique features, there is also the Plus plan that costs US$7 per month, Pro for US$20 per month, Business for US$50 and Premium for US$75.
See a comparison of complete plans to learn more.
Livestream and Vimeo Live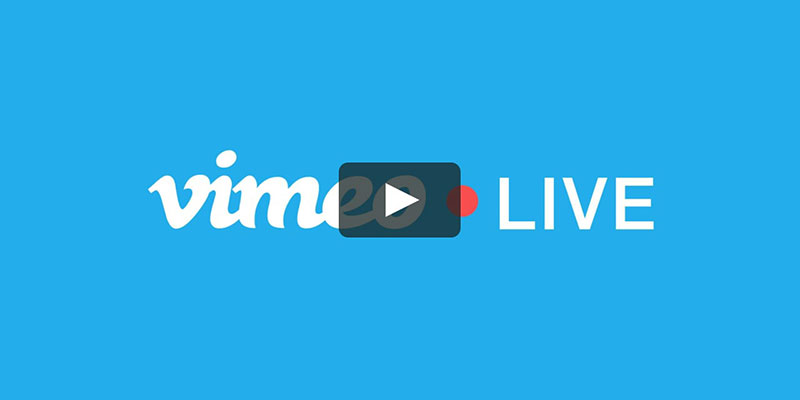 Quite used by audiovisual producers, Vimeo gained popularity for being simple to use, allowing easy access to all who want to upload content on the platform.
With this, the site has reunited a collection of videos considered high quality by bringing together award-winning work worldwide and greatly increasing its user base.
Sought by many professionals, what was missing was a live streaming feature.
To address this issue, in 2017 Vimeo bought Livestream (streaming platform),and launched its own streaming service, Vimeo Live.
The Vimeo Live then emerges as a new and valuable resource for the site users.
"Live Streaming is the number one requirement of our creative community, and we are focused on bringing a new level of quality, convenience and creation with this surroundings," said the CEO of Vimeo, Anjali Sud in a statement.
Advantages of Vimeo Live
Through Vimeo Live content producers can capture, edit, perform streams, host their events and archive video after the broadcast ends.
Some of its key features and benefits include:
Streaming videos in Full HD 1080p with transcoding in cloud;
Live chat and email capture;
Live statistics;
Archive and automatically manage your videos in one place;
Provide all professionals privacy controls, review tools and customization options;
Provide a single place for all your video and live stream needs.
The live streaming (live broadcast) provides a more direct communication with your target audience, through which you have the opportunity to demonstrate your authority on the subject and create a relationship with the audience, which can interact through comments.
Vimeo and Coursify.me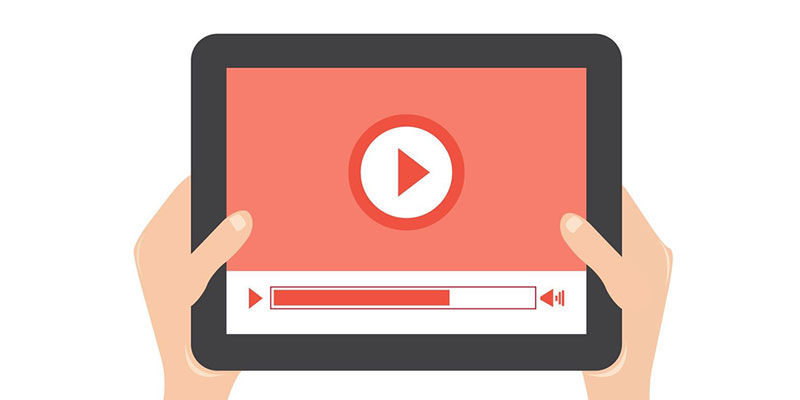 Perfect to create videos for your online course in addition to all the mentioned advantages, Vimeo has excellent editing tools.
The site allows you add to your video title, description, category, tags, license, audience rate, closed captions and subtitles.  
Ideal solution for those looking for more privacy and a high level viewing experience, the Coursify.me allows full integration with Vimeo.
Instructors can embed videos hosted on Vimeo in their Coursify.me page, creating even better and more complete online courses.
Elearning platform (LMS), the Coursify.me has all the necessary features for our customers integrate and import content from sites like Vimeo, YouTube and Dropbox.
– Whats is a Learning Management System
Visit our website and see all the resources we offer to those who want to create and sell quality online courses.