5 tips to create online courses
Want to create online courses and take part in one of the fastest growing markets nowadays? Check out some tips on how to do this without complication and with low budget.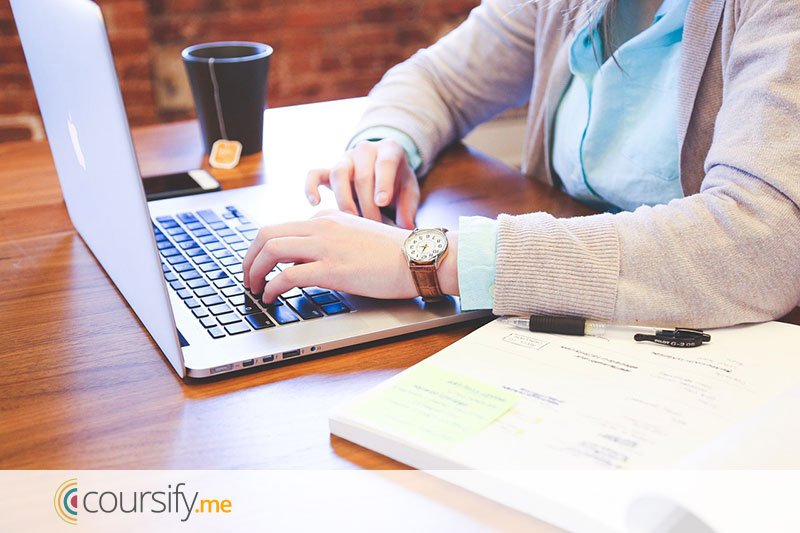 Create Online Courses: Practical Guide
The first thing you need to do to create online courses is to start. Many people lose too much time worrying about details and how to solve difficulties which have not yet exist, and end up "killing" the idea even before it happens.
Like any new project, it is necessary to make a plan, but focus on the basics, what you need to take the first steps and make your course take shape.
Don't waste time worrying about what might happen, solve every thing on its time. And believe me, everything can work better that you think.
So, put your mind on what you want to teach and begin to work, it is time to start to create online courses.
Use what you already have
If you are going to teach about something, it is because there is a subject that you really like, i.e., you surely already have a lot of material on it.
Time to search into drawers and folders on your computer. From material from other courses until printed content such as books, journals, articles written by you or third parties, videos, among others, can be leveraged to help you format the content of your course.
But don't forget, all content must be adapted to the digital environment and the context of your course. Think about the language, design and other relevant points for the design of a didactic material.
Choose tools that are easy and available online
Thanks to technology, you no longer need expensive or complex tools to create online courses. There are several software simple to use and for free on the internet to help anyone to develop a course.
Who is starting and want to test possibilities can opt for the classic PowerPoint to create presentations, or record simple tutorial videos using the camera and features of your own computer.
There are also excellent exclusive tools to create online courses for an affordable cost, such as Adobe Captivate, iSpring and Elucidat. Research, test, find the best option for you.
Take advantage of ready templates
Another wonder of the internet for those who want to create online courses: beautiful and ready templates. You do not need to be a designer or hire one to start giving a pleasing and professional appearance to your course. 
Most of the tools already has ready templates, with layout, color palette and other related elements of creation. Everything already pre set for you enter your content.
Investing in a custom design is always a good option. But if there is no money in the beginning, don't worry, the templates are easy to update and a LMS platform as the Coursify.me provides resources for you to customize your page as you prefer.
Offer support materials
Supporting materials attract students and give a lot less work than you think. They are a good option to create online courses more interactive and attractive.
A Storytelling is a great strategy to engage students and offer a differential for your course. Through a simple story that can be recorded by yourself, you can explain the content in an amusing way .
In addition, you can also create infographics using simple tools as Canvas, create a forum for discussion and to suggest links to research sources and other materials related to the theme of your course.
Do tutorials with screen capture
If all you have to start is a computer, great, started well! Videos are the big favorites of online education and it is possible to create one easily using screen capture apps.
Want to teach your students how to do something? Nothing better than recording a video tutorial that shows the process step by step.
With tools like Screenr and CamStudio, you can record everything that is happening on your screen, facilitating the learning and enriching your online course.
Following these five basic tips you have everything you need to begin to create online courses. If you want to dig deeper, browse our blog and learn how to record video at home, how to develop a storyboard, marketing strategies and much more.
Course ready, now host it for free on Coursify.me! Complete eLearning platform, Coursify.me has all the features you need to create your school and start selling courses right now. Visit our site and learn why we are the best option for your business.