3 ways to promote online courses
Common doubt to many professionals who are starting on the Distance Learning business, how to promote online courses is an issue that seems complicated, but it can be easier than you think.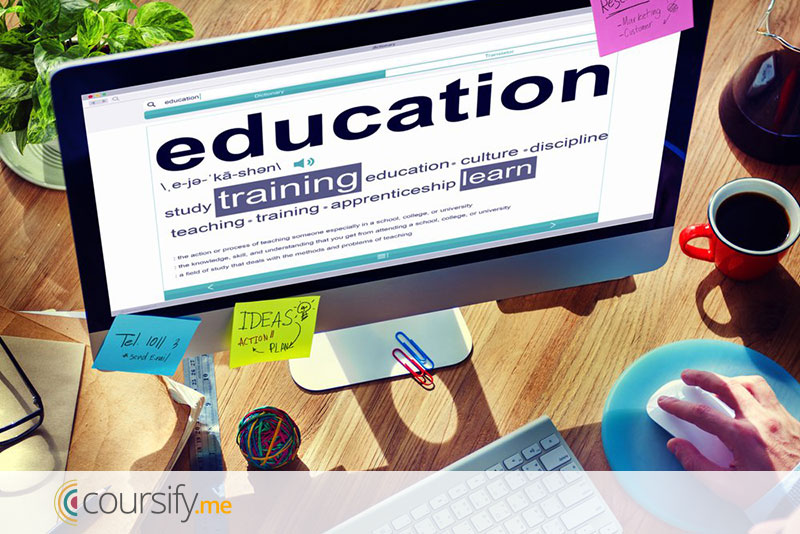 How to promote online courses
Learn how to promote online courses is an issue almost as important as knowing how to develop the content of the course itself. It is useless to have a quality material if people can't get to it.
Therefore, we have prepared three strategies that we consider the most efficient to promote online courses. Check out!
Create an email campaign
When you go to launch a product, there are three different moments in which you can disclose this news: before, during and after the launch. With an email marketing campaign well prepared, you can explore the three.
Pre-launch
If your online course is not ready yet, now is the time to talk about it to your audience. Be sure to ask questions about what they are most interested in learning, what they expect regarding the content and other questions that can guide the production according to the needs of your audience.
As more information you get to develop a successful online course, at the same time is created an expectation around it and at the time of its release, your audience will be excited to know the product.
Launch
When your course is ready to be launched, don't forget to send an e-mail stating the release date for your list of contacts and subscribers. With 91% of people checking their e-mail boxes daily and 74% stating that they prefer receive communications via electronic mail, you need to make sure that you will not leave aside this important strategy to promote online courses.
Make it clear in the e-mail message what the person will receive when accessing your online course. What will she learn, how and what are the benefits of the course. Motivate your audience and don't forget to include call to action buttons and link to the course.
Post-launch
One week after the launch, check the performance of your launch e-mail to see how many people opened and how many clicked the button. Done this analysis, prepare a new e-mail for people who do not have opened the first and one for those who have opened but not clicked the link or button. And of course, don't forget to send a thanks message to those who signed up, followed by a request for feedback, making it clear that you are available in case of any doubt or suggestion.
For those who have not opened up, consider how you can change the subject and message of the email, creating a more attractive call. The same goes for those who opened but did not perform any action. Consider differentiated strategies, like change the time of dispatch, the location of the button and, especially, the message.
Share on Social Networks and boost with paid ads
If you have a business, we assume that you have already created pages about your product in all social networks and is producing content to promote online courses, attract and communicate with your audience. If you have not already done so, start now!
Now, if you are preparing for the launch of your online course and have done all this, define the best way to communicate this event through each channel. For example:
LinkedIn: give greater emphasis on the benefits of your product. LinkedIn allows for paid advertising, and also offers the Pulse, platform own blog that allows you to publish posts related to your business.
Facebook: short text, good image and link to further information, in this case, the page of your course. Paid Advertising is necessary in this social network that cut drastically the organic reach of publications made by companies. The good news is that Facebook lets you segment the audience to which your ad will be displayed, allowing your investment to be more accurate.
Instagram: image or video, short text and many hashtags related to the subject of the post. Acquired by Facebook, Instagram also began to control the organic reach of business publications, although still not as severe. One of the social networks most visited, it is worth investing in paid ads here too.
Snapchat, Facebook, Instagram History, YouTube: and of course, videos! Everyone loves a video, so if you can prepare a brief video presentation of your material, guaranteed success! Even if it is just to say hello and show a little of your day to day and from production of the course, the social networks that rely on short videos grow in number of users every day.
Place advertisement on your website and blog
To promote online courses and gain an audience, having a web site (or a landing page) and a blog is essential. These are the first pages that you will be able to use to promote your product.
Create action buttons, registration forms, electronic banners of different shapes, and include in your blog and page. If you want you can use the same banners in Google Ads.
To ensure that your ad will not appear as spam, the place where you put them must have relation with the subject displayed. For example, if your course is about programming, instead of simply putting an advertisement on the sides of your website and blog you can create more relevance and attract more audience to promote your course at a post that explains about some programming language.
If writing is not your best talent, don't worry, invest in short phrases and images and make a tutorial, for example. The important is working well the keywords related to your product and some SEO techniques.
If you need some writing tips, check out our post about it and start your first lines without fear!
Depending on your company and practice area, you can find other ways to promote online courses, and this is great! These three strategies are just a few suggestions among the numerous possibilities of disclosure of an online product. 
By hosting your course with the Coursify.me you have access to a complete eLearning platform, with all necessary resources to host and help you promote online courses. And the best, for free! Visit Coursify.me and find out why we are the best option for your business.