Coursify.me news for the online courses market
We talk a lot about online courses and everything related to its creation and sale, focus of the services offered by Coursify.me.
But since we have talked about our product for the first time, many things have changed. Both the software as our team has evolved, and, for this reason, it is time to talk about all the changes and new features that Coursify.me has to offer.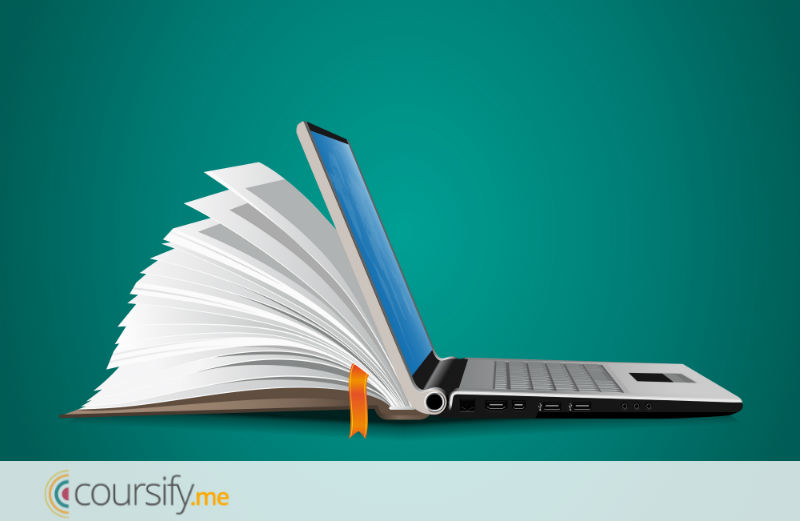 Coursify.me, SaaS focused on creating and selling online courses
Coursify.me is a dynamic company. Formed by a multidisciplinary team specialized in the development of new solutions in the context of online education, we created a new concept in the provision of services, offering our and their customers technology, quality and competence.
We are a company in constant search for knowledge and new technologies and we work with will and determination, which reflects directly on the quality of our product.
Our team operates with agility and one hundred percent connected, and to keep up with all the innovations that are launched in the market daily, we participate in the main events related to technology that occur in the world.
We also like to contribute and in February 2015, we launched in England the book Learning Heroku Postgres, on PostgreSQL database in the cloud. The book is available at Amazon, in address http://amzn.com/1782173455.
Technologies
Coursify.me is specialized in Engineering, Architecture and Software Development and Content Management. 
To develop these competences the company applies the following technologies:
Ruby on Rails, iOS, Android, Swift, Java, PostgreSQL, PostGIS, ArcGIS, Heroku, CoffeeScript, JavaScript, HAML, SASS, jQuery, Dojo, HTML5, CSS3, OAuth2, Linode, Digital Ocean, Amazon AWS, MongoDB, Hadoop, Redis, Google BigQuery, Tableau, Apache Spark, Apache Cassandra, Apache Solr, ElasticSearch, Kibana, Amazon DynamoDB, Artificial Intelligence, Machine Learning, analysis algorithms and processing of large volumes of data.
Features
Online education platform for creation, sale and management of online courses, the Coursify.me is an integrated platform, 100% online, which provides a dynamic management of courses and workflow capable of connecting all departments quickly and organized.
The main features of the software are:
100% Web System in the cloud for management of online courses;
Lodging with redundancy and backup;
99,9% SLA;
Responsive system access by desktop, tablets and smartphones;
System in Portuguese and English;
Easy customization of the visual identity of the school and online courses;
Customization of the schools domain, for example: myschool.coursify.me
Tool to build courses easy use;
Possibility to create courses using features such as video, images, text, audio, PDF files, PowerPoint files or content imported from Dropbox, YouTube and Vimeo;
Discussion forum for students to broaden their knowledge and networking;
Integration with PayPal for receiving payments;
Creation of landing pages to school and courses;
Panel for real-time monitoring of the evolution of each course;
Tool for monitoring the evolution of students;
Management of students and subscriptions;
Creation of courses divided into sections;
Support for all popular browsers on the market, such as Google Chrome, Internet Explorer, Firefox and Safari;
School courses and optimized for search engine optimization (SEO);
Sharing of courses in social networks such as Facebook, Twitter, Facebook, LinkedIn, and others;
Management of courses active, inactive and drafts;
Possibility of creating free and paid courses.
 Advantages
The use of a complete platform as the Coursify.me provides several advantages for both our and our customers clients.
With the Coursify.me professor and student enjoy the following advantages:
Time optimization: With an efficient organizational management, allows integration between all sectors of the company in a dynamic way, rapid and organized.
Enhanced Security: protected data with encryption, SSL, stored in secure cloud and with redundancy, making the system available 24 hours per day.
Automatic Notifications: Triggering of emails and notifications in real time, speeding up the communication between teacher and student.
100% online System: full compatibility of access with desktops, tablets and smartphones. Access from any location with internet (24 hours per day, 7 days per week).
Regular updates: Coursify.me team is always working to launch new features, updates and modules.
Reports and history: real-time reports and automatic registration of each movement made within the system through detailed historical and easy to access.
To present to the public all these news, Coursify.me will participate of Bett Brazil Educar 2016, the largest Fair and Educational Congress of Latin America that happens during the days 18 to 21 May, in São Paulo Expo Exhibition & Convention Center.
Our stand will be in the startups sector and those who visit us may confer a product demonstration, learn more about all of its features and still take advantage of our special offer for anyone who is interested in creating and selling online courses.
Do not forget to visit us in Bett Brazil Educar and if you have any further questions, give us a hello through the e-mail hello@coursify.me, it will be a pleasure to answer you.