How the COVID-19 pandemic changed education 
In 2020, the new coronavirus pandemic (COVID-19) changed the way students are educated around the world. Now, almost a year after the virus broke out, these changes give us an idea of ​​how education can turn for the better in the long run.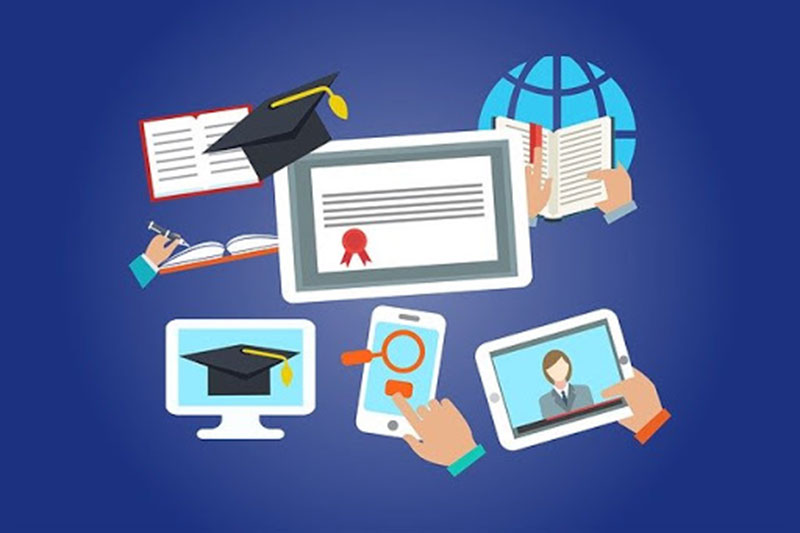 Impact of the Covid-19 pandemic on education
The slow pace of change in educational institutions worldwide is unfortunate. Secular teaching approaches based on lectures, passive students and outdated classrooms still predominate. 
From this point of view, the pandemic has brought improvements, as COVID-19 has become a catalyst for educational institutions worldwide, in the search for innovative solutions in a relatively short period of time.
Rules of social distancing as a means of preventing the virus from spreading resulted in schools being closed. Globally, more than 1.2 billion children are out of the classroom.
As a result, education has changed dramatically, with the rise of demand for e-learning (online teaching), where teaching is done remotely via digital platforms.
– Tips for using eLearning in school education
Although this radical change has caused many disorders, research suggests that virtual learning increases information retention and is more agile, meaning that changes may be here to stay.
It is important to note, however, that even before COVID-19, there was already high growth in the use of technology in education, with global investments reaching U $ 18.66 billion in 2019 and the general online education market projected to reach U $ 375 billion in 2026. 
– Elearning market: growth and what to expect in the coming years
Whether it is virtual tutoring, video conferencing or online learning software, there has been a significant increase in the use of these resources since the pandemic began.
Online education grows around the world
In response to the need to continue education outside the classroom, each country, schools, universities and even companies, have looked to technology for solutions.
Over the past year, we have seen learning coalitions taking shape, with a variety of stakeholders – including governments, publishers, education professionals, technology providers and telecommunications network operators – coming together to use digital platforms as a solution to the crisis.
In emerging countries where education is predominantly provided by the government, this may become a strong trend for the future of education, as it requires less investment in infrastructure, reaches a larger number of students and removes geographical barriers.
In China, the Ministry of Education brought together a group of diverse constituents to develop a new cloud-based online learning and transmission platform, as well as to update a set of educational infrastructure, led by the Ministry of Education and the Ministry of Industry and Technology of Information.
Likewise, the Hong Kong readtogether.hk forum is a consortium of more than 60 educational organizations, publishers, media and entertainment industry professionals, providing more than 900 educational resources, including videos, book chapters, assessment tools and free counseling services. The consortium's intention is to continue using and maintaining the platform even after COVID-19 has been contained.
In Brazil, MEC validated distance teaching and several schools joined Learning Management System platforms (LMS), such as Coursify.me to continue their classes.
– Whats is a Learning Management System
The legal bases for the distance learning modality were established by the Law of Guidelines and Bases of Brazilian Education (LDB). The Law determines that an educational institution can only offer online courses, either undergraduate or graduate, with authorization from the Ministry of Education.
Also according to LDB, "Elementary education will be on-site, with distance learning being used to complement learning or in emergency situations."(Paragraph 4 of article 32).
Before the coronavirus health crisis, Brazil had about 1,800,000 Brazilians enrolled in some type of distance education courses. The data are from the 2018/2019 census made by the Brazilian Association for Distance Learning. 
The director of the Association, Lana Paula Crivelaro, says that this last census pointed to a 17.6% increase in the number of enrolled in distance education in relation to the 2017 census and that, before Covid-19, there was already an expectation more than 2 million students enrolled in distance education by 2023. Now, in the face of the health crisis, says Lana, "the expectation is that this number of enrolled students will be reached well before this deadline".
It is worth remembering that in higher education courses, online classes have long been accepted and validated, being a common practice both in Brazil and in universities around the world, including the renowned Harvard and Oxford.
 – Tips for creating online classes from traditional classes
In the last decade, we have seen much greater interest and investment from the private sector in education and innovation solutions. From Microsoft and Google in the US, Samsung in Korea, Tencent, Ping An and Alibaba in China, companies are waking up to the strategic imperative of an educated population. 
While most initiatives to date have been limited in scope and relatively isolated, the pandemic can pave the way for coalitions on a much larger scale to be formed around a common educational goal.
What does this mean for the future of learning?
While some believe that the rapid and unplanned shift to online learning – without training, insufficient bandwidth and little preparation – will result in a poor user experience that is not conducive to sustained growth, others believe that a new hybrid model of education will emerge, with significant benefits for all.
– Blended learning: a combination of online and face-to-face learning
"I believe that the integration of information technology in education will be further accelerated and that online education will eventually become an integral component of school education,"said Wang Tao, vice president of Tencent Cloud and vice president of Tencent Education.
Many professionals in the field are already spreading the benefits of online education. Dr. Amjad, a professor at the University of Jordan, says, "This has changed the way of teaching. This allows me to reach my students more efficiently and effectively through chat groups, video conferences, voting and also sharing documents, especially during this pandemic. My students also find it easier to communicate. I believe that traditional offline learning and e-learning can go hand by hand."
The challenges of online education
There are, however, challenges to be overcome, starting with students who do not have reliable access to the Internet and / or technology to participate in digital learning; this gap is observed between countries and between income groups within countries. 
For example, while 95% of students in Switzerland, Norway and Austria have a computer to use for school work, only 34% of students in Indonesia have the same resources, according to OECD data.
In the United States , there is a significant gap between those from privileged and disadvantaged backgrounds: while virtually all 15-year-olds from privileged backgrounds said they had a computer to study, almost 25% of those of humble origin said the opposite. In Brazil, a country with greater inequality, this scenario is worse.
Although some schools and governments have provided digital equipment to students in need, many are still concerned that the pandemic will delay and exclude large numbers of students.
Is e-learning effective?
For those who have access to the right technology, there is evidence that online learning can be effective in several ways. 
Some research shows that, on average, students retain 25-60% more material when they learn online, compared to just 8-10% in a classroom. This contributes to the speed with which they learn.
E-learning requires 40-60% less time to learn than a traditional classroom environment, because students can assimilate knowledge at their own pace, going back and rereading, skipping or speeding up concepts as they wish.
However, the effectiveness of eLearning varies between age groups. The general consensus about children, especially younger ones, is that a structured environment is necessary, as children are more easily distracted. 
To get all the benefits of online education, it takes a concerted effort to provide this structure and go beyond replicating a physical class / lecture using video resources. The ideal is to use a range of tools and methods of engagement that promote inclusion, personalization and intelligence.
– Tips for using technology in education 
Since studies have shown that children use their senses to learn widely, making fun and effective learning through the use of technology is crucial.
According to BYJU's Mrinal Mohit, "Over a period, we observed that the intelligent integration of games demonstrated greater involvement and greater motivation for learning, especially among younger students, making them really fall in love with learning".
Future of classroom and online education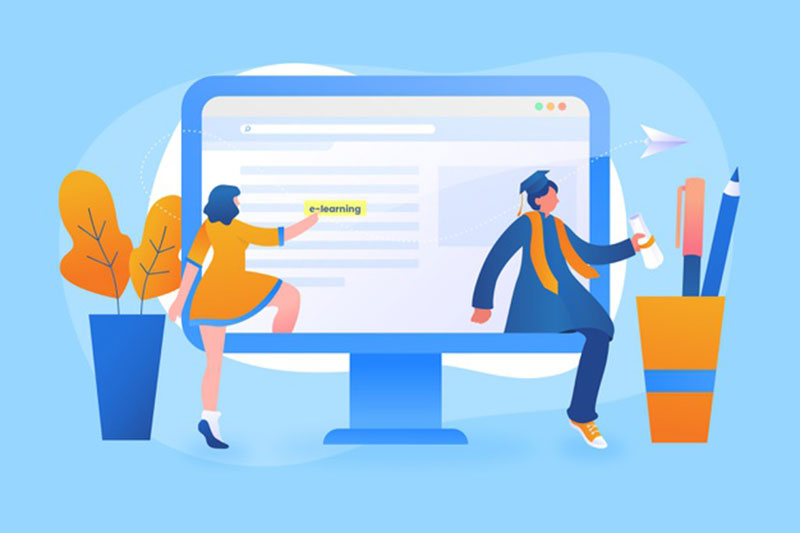 It is clear that the pandemic has disrupted an educational system that many say has been losing its relevance for a long time.
In his book, 21 Lessons for the 21st Century, scholar Yuval Noah Harari describes how schools continue to focus on traditional academic skills and learning mechanics, rather than skills such as critical thinking and adaptability, which will be more important for success in the future.
While some worry that the rushed online transition may have undermined that goal, others plan to make e-learning part of their 'new normal' after experiencing its benefits.
What became clear during the pandemic is the importance of spreading knowledge across borders, companies and all parts of society. If elearning technology can play a role in this regard, it is up to all of us to explore its potential.
Elearning Platform, Coursify.me serves companies and professionals in more than 60 countries.
– Everything you need to know about eLearning platform (LMS)
Dynamic, customizable and simple to use, Coursify.me is a complete solution for online education. 
To learn more, visit our website, take a test and start creating online courses rigth now.