10 best niches for online courses in 2019 
If you want to have your own business and work from home in 2019, you probably have already thought of selling online courses.
Distance education is part of the present and an inevitable future, and its market is growing at an incredible pace.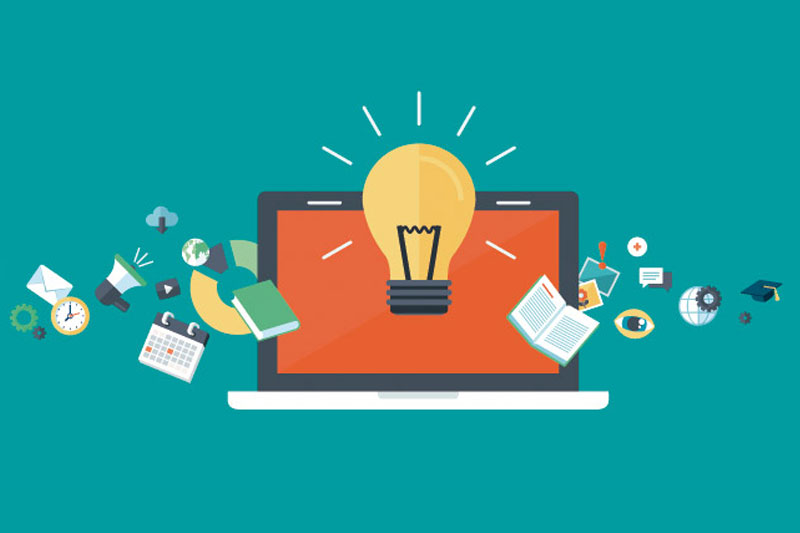 Online Courses: How You Can Get Into This Market
The eLearning industry is projected to reach $ 325 billion by 2025. That's triple the revenue of 2015.
Among the main objectives of the people who are diving into the online learning is a career change, acquiring new skills and "academic credentials".
So the possibilities for those who want to create and sell online courses are numerous and there is certainly something you can teach that there are people wanting to learn.
In the list below, we include the most popular online course topics as well as profitable niches with low competition. 
10 profitable niches for online courses
Remember these are general topics. In order for your course to really stand out from the competition and to be successful, we recommend that you study your audience to define a topic as specific as possible.
– 3 Ways to Validate Your Idea Before Creating Online Courses
In other words, do not create your course by thinking about everyone. Think about who you can serve better and customize your course specifically for that audience.
With that being said, let's list the lucrative niches.
1. Computers and Technology
In the digital age we are living, it is increasingly necessary to understand and be proficient in the use of technology in its various forms.
IT-related professions are among the most valued in the market, and online courses in programming, web development and so on, are attracting a large number of students.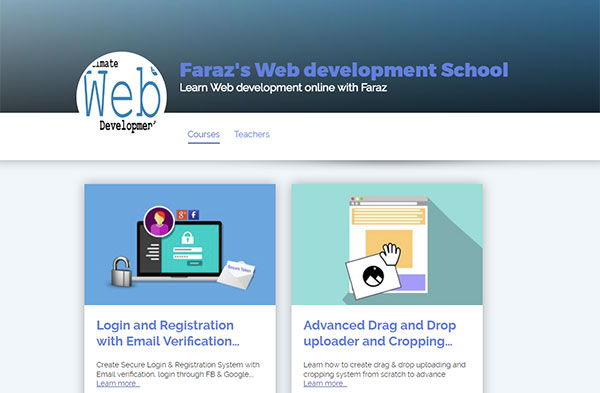 https://farazs-web-development-school.coursify.me/
In this niche, you could create online courses about:
Programming for Beginners
Different programming languages ​​
Website construction
Machine learning / IA
Operating systems
Cyber ​​security
Robotics
2. Business and Entrepreneurship
Another change that occurred with the advance of technology was the opening of startups in the most diverse niches, including generating new solutions and professions that did not exist before.
Entrepreneurship has become a slogan and teaching people with many ideas and little market experience how to run a business and making a profit is an excellent bet.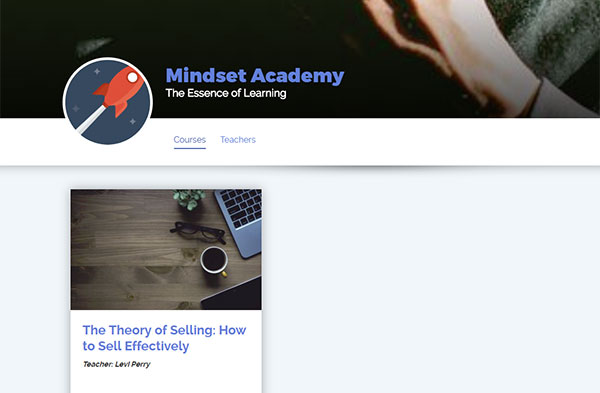 https://mindset-academy.coursify.me/
The possibilities in this area are numerous and you could create an online course on:
How to use Google to advertise your business
Affiliate Marketing
Amazon FBA
Work from home and succeed
Ecommerce
Small Business Accounting
Digital Marketing 
Branding
3. Arts & Crafts 
The search for online courses is also done by people who simply want to learn something new, or improve themselves in some hobby.
Arts and crafts courses open doors for individuals who are looking for an alternative source of income, want to improve their skills or acquire a new knowledge that gives them pleasure and enjoyment.
Some ideas would be:
Drawing
Painting
Knitting
Patchwork
Design of jewelry 
Joinery
Digital art
Photography
Game design
Animation
Illustration
4. Writing and Content Creation
Content is the law in the virtual world and professions that did not exist a few years ago, as web copywriter and content producer for social media, are being highly sought after.
In addition, many deals are done exclusively via the internet nowadays and most of the communication is written.
As writing has never been the strength of the vast majority of people, copywriting courses are on the rise and must continue. 
Examples of topics covered by this category include:
Copywriting
Content Marketing
Blogging
Text Production for Social Networking
Writing and Book Publishing
Creating Script
Grammar Review
5. Health
Health seems to have come into "fashion" in recent years. Bloggers who show a fit lifestyle accumulate followers on social networks and everyone wants to know how to eat better, avoid wrinkles and gain more muscle.
Apart from this, the change in dietary habits driven by doctors, nutritionists and even activists struggling for a meatless diet, open a great opportunity for professionals who want to share their knowledge in the area.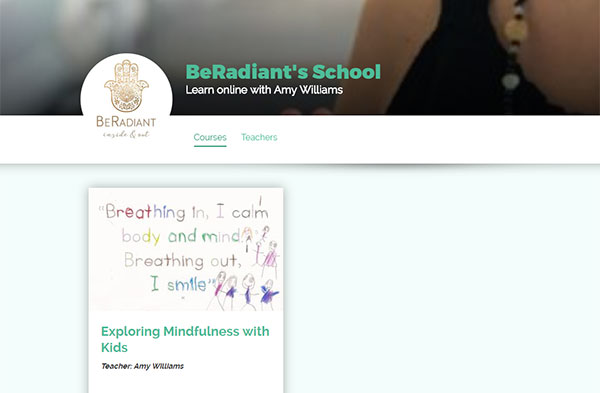 https://beradiant.coursify.me/
Some popular courses are:
Diet and Nutrition 
Home Exercises
Vegan Cooking
Meditation
Yoga
Skin Care
Soaps and Handmade Creams
Aromatherapy
6. Education
Online courses have not come to replace classroom, but to complement it and take the opportunity of learning to those who do not have access, time or conditions to attend a classroom.
For teachers, this is yet another open market, and they can both use online courses as support for learning, how they can get out of academic rigor and teach what they want to a much larger audience.
Teaching is also no longer just for teachers, it is now for everyone who is willing and able to pass knowledge.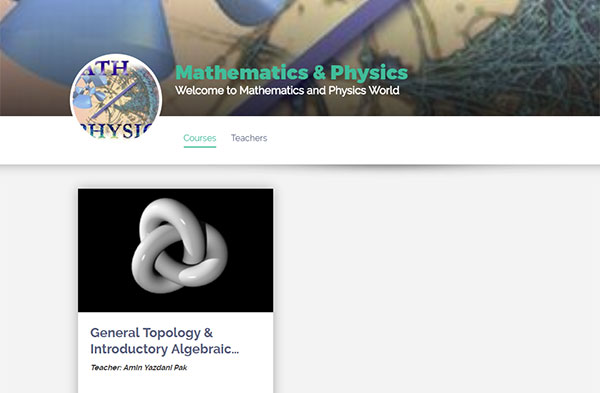 https://mathematics-physics.coursify.me/
Here are some ideas for instructional courses that you can create:
Oratory
Law 
Logical reasoning
Children's psychology
Languages
Music
Gastronomy
Investments
Financial organization
Dance
7. Personal Development
Reflection of an accelerated society, online personal development courses are on the rise.
People want more, and for this they are struggling with the constant need to be better and do more.
With personal development courses, individuals gain an understanding of how to deal with everyday challenges, decrease stress, and develop important skills to lead a happier life.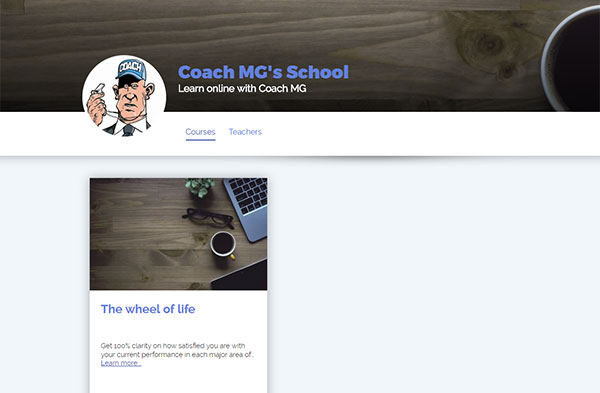 https://coach-mg-school.coursify.me/
Here are some examples:
Time management
Mindfulness
Emotional intelligence
Organization
Body language
How to be a good leader
Persuasion
Networking
Negotiation
8. Career
It ended the time when there was a number X of defined professions. A person would choose one, go to college and remain in the same company for the rest of their life.
The internet has opened up numerous possibilities and new job opportunities appear every day.
However, this has also led to doubts, and many people are wondering what career to pursue and how to get their ideas out of the paper.
And not just young people, but individuals of all ages are seeking new ways and more satisfaction in working life. 
To meet this audience, there is a need for courses that are concise, informative and that include practical applications.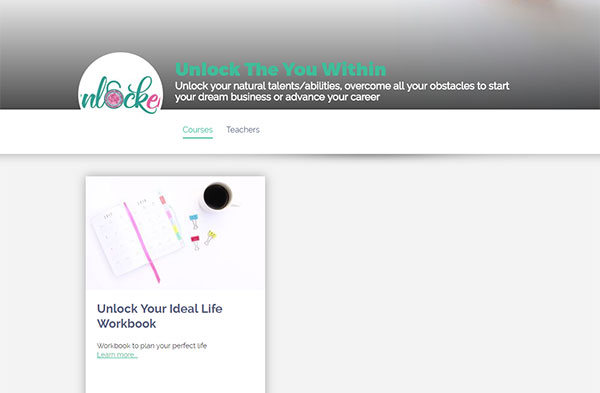 https://unlock-the-you-within.coursify.me/
Some examples of online course topics could be:
How to choose a profession
What is your vocation
Obtaining an internship
Written resume
Job interviews
Entrepreneurship
Personal finance
Life coaching
9. Entertainment
Everyone wants to be entertained and in today's digital world, people are moving to create their own version of entertainment.
We have a large number of video stars on Youtube, Facebook and Instagram joining true fortunes from the creation and dissemination of their form of entertainment.
The time when you had to be on TV to be famous is over. With social media platforms and video hosting sites, everyone can post any form of fun and different content anytime they want. Excellent artists from diverse areas were even discovered through these channels.
Courses that offer knowledge on all aspects of video production and distribution as well as establishing an online presence are just a few of the topics that can be addressed in this category of online courses.
Video Production
Movie
Editing Tools
Adobe Premiere
Personal Marketing
Audience Growth on YouTube
Live Streaming 
Video Marketing
Studio Lighting
How to Create Tutorials
10. Science
If people once depended on handouts and TV programs to learn more about science and stay within the advances of the sector, once again the internet has ended up with barriers.
Previously complex themes are now learned by an audience of any age and social status.
Online courses offer people access to a wide range of scientific topics, leading to greater appreciation of the world.
The way of teaching science can vary according to the subject. As a general rule, however, you should ensure that the content is instructional and interactive.
Here are some examples of course topics:
Physics
Chemistry
Biology
Anatomy and Human Physiology
Radiofrequency
Microbiology
Environmental Sciences
Pathophysiology
Genetics
Thermodynamics
Climate Dynamics
How to define the subject of your online course 
Now you have all these ideas for creating popular online courses, it's time to set your theme.
So we've listed some essential points you need to think about before making this decision.
– Step by Step to Create Online Courses
Know your passion
Being passionate about what you teach is the first step to creating successful online courses. In addition to making work much more pleasurable. 
A passionate project impacts the bottom line and generally facilitates interaction and engagement with your audience. 
Start by making a list of all the things you enjoy doing. What are you good at? What do you like to learn? What do you do for fun? What parts of your job seem to "play" instead of "work"?
Write it down on a sheet of paper and start thinking about it.
Get to know your audience
We've talked about it a thousand times before and we'll repeat it.
Having a defined target audience (knowing their demographics, socioeconomic status, needs, wants, habits, etc.) is key to building a profitable online course. 
That is because you will know exactly what your target audience needs and how to sell your course to them.
Based on your passions, determine the type of individual who will have a great experience if he wants to enroll in your course. You also have to ask yourself: who do I want to help?
Once you have an idea of ​​who you want to serve, go ahead and create an ideal student avatar (buyer persona), a fictional (but realistic) character who represents your ideal student. 
– What it is and how to create a buyer persona
Choose your platform
Now is the time to put your course online in an eLearning platform, also called Learning Management System.
– Whats is a Learning Management System
A LMS, as its name implies, is basically a SaaS (software as a service) that functions as an online classroom.
Through this platform, instructors can make their online courses and classes available.
Complete eLearning platform, Coursify.me is the ideal solution for anyone who wants to create, sell and promote courses on the internet without having to invest to start their own business.
Serving businesses and professionals in more than 60 countries, the platform is a dynamic and customizable Learning Management System.
That means you do not even need to invest in building your own website. The Coursify.me is ready for you to enter your course and create a completely customized sales page for your business.
We have three choices of plans for you to decide which best suits your needs, and the good news is that the Beginner Plan is free!
Visit our website, test the platform and start selling online courses right now.