LinkedIn as a professional tool
Known, but still little explored by many, LinkedIn is a business social network that, as its name suggests, it is great for business.
More than a simple social networking, LinkedIn is a corporate channel used by many companies and professionals of all kind of business and can be a valuable tool for personal marketing.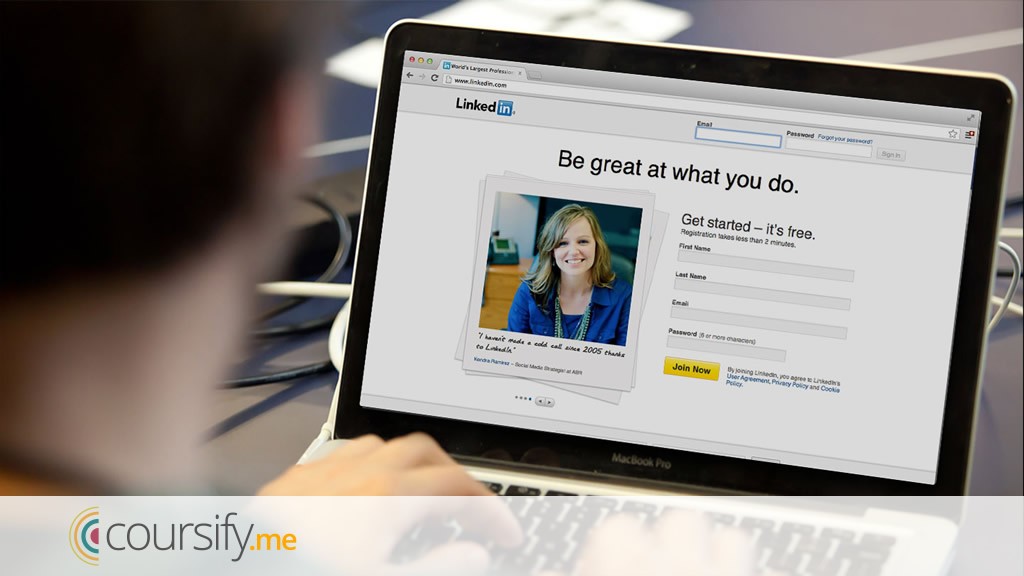 How to use your LinkedIn
Who confuses LinkedIn with just one more social network, couldn't be more mistaken. With focus on the corporate world this tool is all about business and became a real database of resumes and professional promotion, to people as to companies.
Developed to be a formal and well organized network, different of the more popular ones like Facebook and Twitter, with LinkedIn you can have access to professionals profiles, companies pages, groups and debates about subjects related to your working area and access to jobs vacancies and opportunities disclosure by many companies that use the network to search for new professionals.
The tool also offer the possibility to do networking, communicate with professionals of the same working area and of different ones, promote relations, exchange experiences and contact information.
Therefore, who wishes to promote their work or business, find on LinkedIn an important allied and facilitator. Through it is possible to start discussions, publish articles and works, discuss and contribute with the subjects presented, show what you know.
Like a network of professional promotion, is important to present yourself in a formal way, using it, like we mentioned before, as a personal marketing tool. Read on some tips about how to use LinkedIn to create a professional online posture and get good results:
Follow the pages of companies in which you would like to work, their partners and even their competitors.
Create and join to groups that act in the same working area than you.
Choose a formal profile photo.
Be an active participant of debates and discussions about news and articles.
Answer and ask at LinkedIn Answers.
When you receive an invitation to join someone contact network send a message of thanks.
Invite people to join your contact network.
If you invite someone you don't know personally to join your contact network, present reasons to do so.
Add presentations of professional projects at SlideShare or at Box.Net folders.
Update your profile in at least two different languages.
Monthly, do content review in your profile. (Abstract, specialties, etc.)
Link your Twitter account to your LinkedIn account.
Never open a discussion with a selling purpose.
Import your email contacts to your LinkedIn account.
Have always a contact email available on your profile.
Don't try to sell anything after your first contact.
Introduce members of your contact network to others members.
Never put the word "unemployed" on your profile.
Always remember: Success = action plan + start + schedule time + execution.
To use LinkedIn takes attention and planning. Your presentation and profile content work like a meaningful addition to your resume and will be judged like that. Don't forget that it works like a business, networking and personal marketing channel. Use wisely.
Coursify act like an online platform to host courses and training material. Professionals interested in make their content available for easy online access can contact us through the email hello@coursify.me, we will make our best to help.