Online Courses and Entrepreneurship
For many people, having a job with signed working papers, sign-in daily and dedicate all their time to a monotonous routine can be a genuine torture and cause an enormous dissatisfaction both professional and personal. For that reason, or for others as fear of layoffs or desire to have their own business, the number of new small enterprises increases every year.
However, of a thousand new companies incorporated to the economy annually, only few are successful and reach the fifth year of life. Most of entrepreneurs open their business motivated by resignation in employment, but they are not prepared, they don't have the necessary knowledge to plan and manage their own business.
To start this journey with chance of success is necessary to study and planning, build a strong brand in the market using strategies of entrepreneurship and marketing.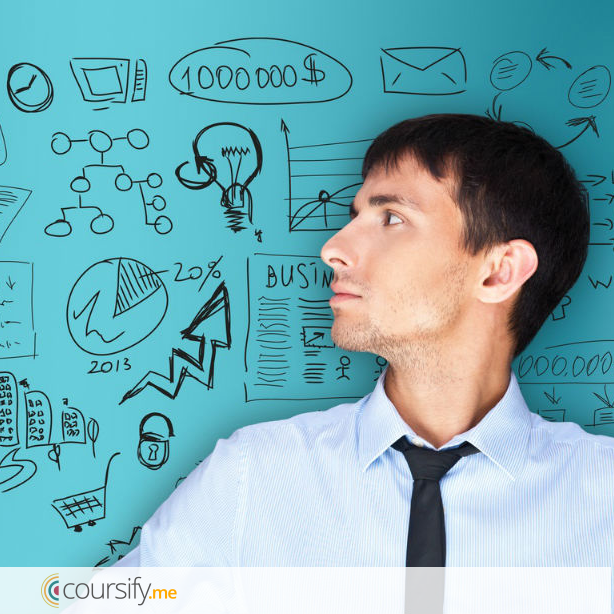 How online courses can help your business succeed
Open a small business can be easy; so, many new entrepreneurs are investing all their resources to have their own business. But despite the capital and will, they are failing to do an adequate preparation and planning. What many don't know, is that acquire the knowledge to mount marketing and management strategy is much easier than they imagine.
Today, through online courses, it is possible to invest little and learn a lot. Online platforms as Coursify offer courses with the most varied themes, easy to access and understand by smaller investment than a classroom instruction. In addition to all this, there is still the indisputable advantage of flexibility for the user to learn where and when they want and in time they have available.
Marketing and Sales courses, such as Digital Marketing, Personal Marketing, Social Marketing, Strategic Planning, Advertising and Marketing, Professional Success, Sales and even Telemarketing contain all of the necessary knowledge to new entrepreneurs and are available for whoever wants, you only have to access the internet and make a quick search.
These and many others related courses feature content of undeniable value for the path and success of any entrepreneur. They guide and help to disclose and strengthen your brand in the market, winning the public and customers for your business.
Everyone can have innovative ideas for products and companies that can achieve success, but few have any concrete concept on how to make it real, how to become an entrepreneur. For this reason a course of entrepreneurship before starting is essential. In it you learn how to make a business plan, identify the best niches, the step by step to open a company, all taxes levied on it and how to search for the correct investor.
Take advantage of the flexibility that online courses offer and before open your company, study. At home, at work, on the beach, in the lunch hour or on weekends, where and in which time you can. This simple effort can make all the difference in your professional future.
Want have your own business and be part of the successful entrepreneurs team? Enjoy, has never been so easy to acquire the necessary training like nowadays, when new online courses are available daily. If you are looking for or looking to host your own course, send an email to hello@coursify.me and find out what we can do for your business.