4 apps to record and edit your classes on video
For those that are already convinced about all the advantages of create your own online course and just don't know how to do it, we prepared four sugestions of softwares specialized in recording videos and presentations available in the market.
Each one offers a variety of features for who wish to record videos or just create tutorials with or without audio.
Do a research and choose what is the best program for you to realize your work. If none of these options are ideal to what you intend to do, don't worry, there are several softwares available on the Internet, all you have to do is look for and you will find what you need.
Camtasia Studio
What it does: very complete software for create and edit videos that captures anything on the screen. Indicated for creating elearning videos and presentations.
Some features:
allows you to import audio files or record narration;
offers a plug-in to PowerPoint, making possible to change presentations into videos;
allows you to record only audio;
allows you to show your work online or record it.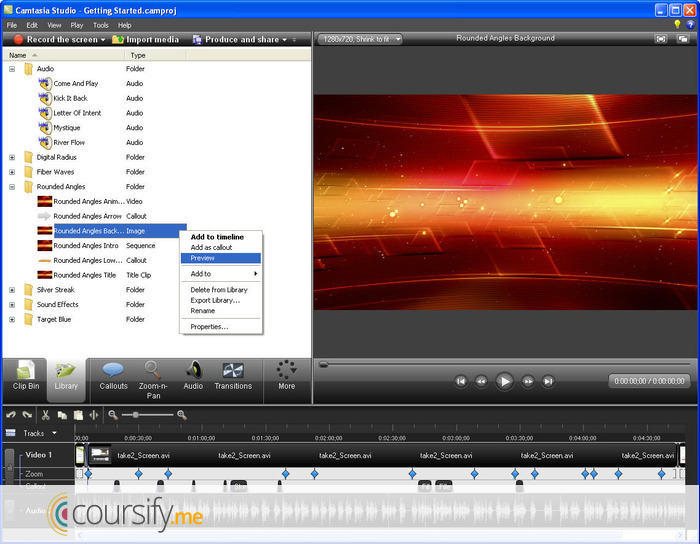 Pros:
very complete;
high quality results.
Cons:
it is heavy, requires a reasonably good computer.
Free for trial.
Available for Windows and Mac: http://www.techsmith.com/camtasia.html
HyperCam
What it does: captures actions and sound.
Some features:
captures color palettes configurations;
allows you to define which screen area must be store;
allows you to configure the program screen behavior when it starts to record;
allows you to define keyboard shortcuts to start or stop recording.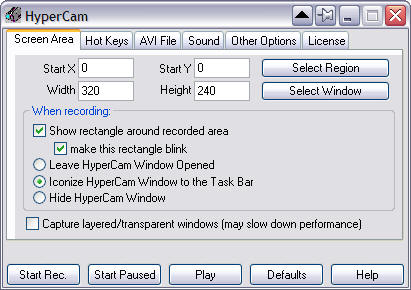 Pros:
excellent to create tutorials and workshops;
simple and intuitive interface;
lightweight.
Cons:
saves only in AVI format.
Free for trial.
Available to Windows: http://www.hyperionics.com/hc/
Cyberlink PowerDirector
What it does: videos elaborated from several kind of resources like images, transition effects, clipart, text and custom soundtracks.
Some features:
supports the most common formats of videos, audio and images — whether from files saved in the computer or from another source like CDs, DVDs, Blu-ray, capture card and photo cameras;
the "Magic Movie Wizard" tool offers a guide that orientates you to add recordings or images, choose a pre-determined effect style and set soundtracks;
allows you to add customize filters, visual transition effects, animated frames, text boxes and overlap images;
performs a series of settings and delivery the edition ready;
allows you to share the material through email, social networks or personal website, save in your computer or in an optical media.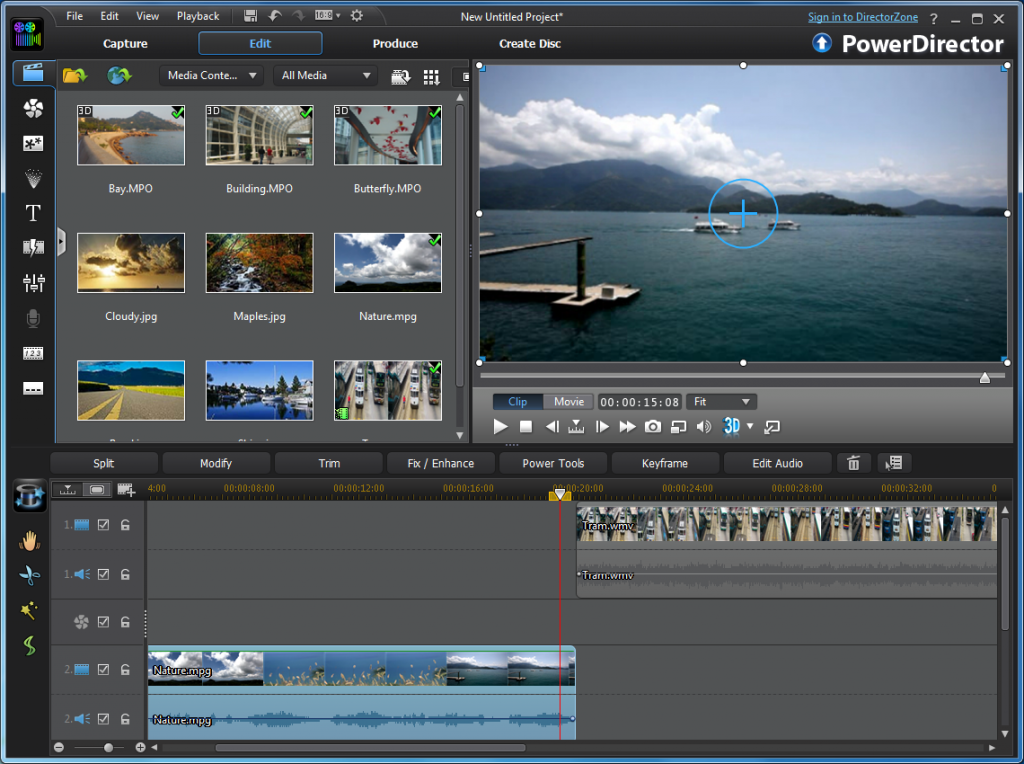 Pros:
several features;
professional results;
records in AVI, WMV, MP4, MOV, MKV, among others formats.
Cons:
trial version left a watermark (discreet)
Free for trial.
Available to Windows: http://www.cyberlink.com/products/powerdirector-ultra/features_en_US.html?&r=1
Fraps
What it does: record videos and screenshots. Very famous among game players.
Some features:
measures frames per second;
configures process updates rates and if the the data should be saved after each use;
"Benchmarking" function allows you to collect playing speed data and make a list by the end;
allows you to customize almost every aspect of the program.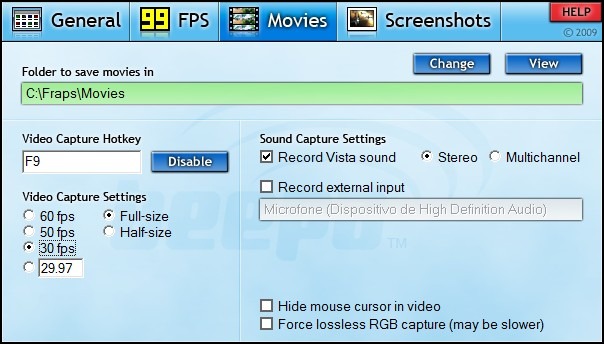 Pros:
analyse the computer performance during games;
lightweight;
excellent to take screenshots.
Cons:
few features to edit videos.
Free for trial.
Available to Windows: http://www.fraps.com/download.php
If you know other software you like, share with us, we would love to know and maybe can help people that are still looking for something they like.