Advantages of using Stripe for selling Online Courses
Ever heard of Stripe? Payment processor that has conquered the international market and will soon be at Coursify.me, let's talk a little about its features and the advantages it offers for those who want to sell online courses.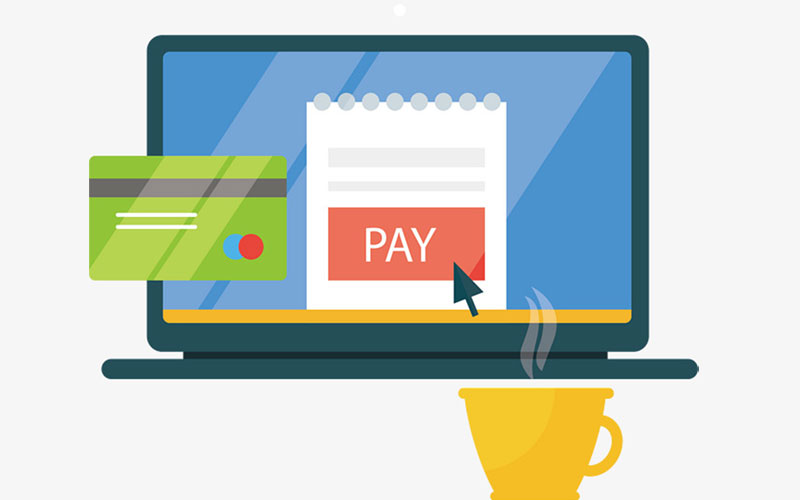 Stripe: history
Who performs some kind of commercial transaction over the internet needs to use the services of a payment processor to be able to carry out this operation.
Created in 2010, Stripe is a payment gateway that quickly became known as a well-crafted and simple-to-use solution.
Considered the "PayPal of the mobile era," the platform allows individuals and companies to accept payments over the internet.
With a discreet profile, the Stripe was created by two Irish brothers, Patrick and John Collison, who decided to found the company because they were frustrated with the existing online payment systems.
In 2007, the brothers had a funding request declined by Enterprise Ireland, so they decided to go to Silicon Valley, where they merged with Y Combinator and formed the Auctomatic.
Auctomatic was responsible for creating tools for eBay and in 2008 it was purchased for $ 5 million. At that time John Collison was 17 years old.
So, in 2010, the brothers founded Stripe. In a short time, the startup caught the attention and received investments of names such as Sequoia Capital, Andrew Horiwitz, Peter Thiel, Elon Musk and Max Levchin.
Today Stripe is worth over $ 9 billion, and is used by more than 100,000 companies, including Kickstarter, Slack, Lyft, Adidas, Under Armor, OpenTable, Best Buy, InstaCart, Docker, HubSpot, Unicef, NPR and Khan Academy.
Stripe: who can use
Relatively new company, and disputing market with PayPal, a well-established payment processor, you must be asking yourself: what is special about Stripe?
The answer is simple: easy integration. As the company itself says, "We believe payments are a problem rooted in the code, not in finance."
Focusing on facilitating business between online companies, the platform is widely used by developers seeking easy integration with other sites.
The developer resources the company offers exceed any other platform on the market.
Whether you are a SaaS owner who needs to charge a subscription, or a marketplace looking for an easy way to split payments, or an online retailer that wants to facilitate and increase mobile payments, Stripe has a solution for you.
Easy to use and resource-packed, Stripe has powerful tools for marketplaces, e-commerces, SaaS, and developers.
Stripe: how it works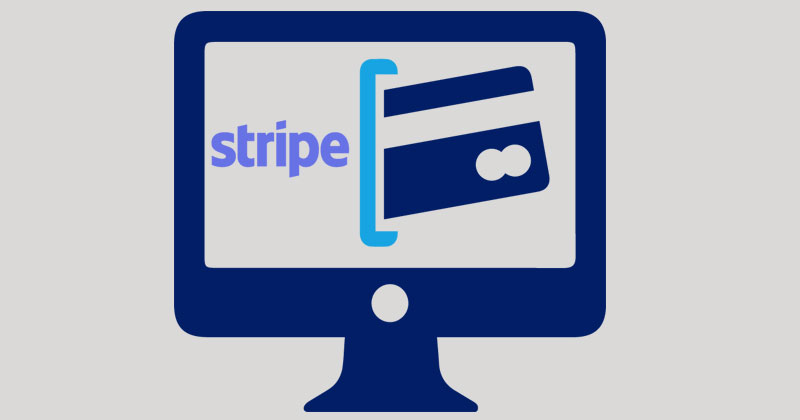 The basic tools offered are deceptively simple, so you discover resources you never imagined existed.
Everything is divided into two categories:
Payment Processing
Stripe offers instant access to processing, just like PayPal.
The company approves your registration almost instantly and scans your account more closely as you continue to do business.
Its services are available in 25 countries at the moment, but the platform accepts payment in more than 100 currency.
Developer Tools
This is the part that most users really care about.
Its APIs provide a solid and well-crafted framework for developers to quickly and easily integrate the platform using a variety of languages ​​(curl, Ruby, Python, PHP, Java, Node, etc.).
This creates a solid foundation for developing and expanding your business, and Stripe constantly updates its resources and documentation.
Here are some features offered:
Checkout: Prevents you from creating forms and payment streams from scratch, but also allows for a high level of customization.
Mobile integration: Provides documentation for Android or iOS to power in-app payments. There's also the one-touch solution that allows users to save their data for faster purchases next time.
Marketplace solutions: A wealth of tools to help you direct your payments to your vendors, including instant deposits.
Subscription solutions: unlimited options for subscription plans. You can even enroll unique users in various types of plans.
Free coupons and trials: easy-to-use marketing tools. Attract potential customers by offering a free trial period or a special offer.
Teams: divide your employees into teams and assign permission levels to them. This helps keep your data safe.
Stripe Connect: a set of tools designed specifically for marketplaces. Stripe supports over 100 currencies and automatically converts them. You can also use Connect to check international sellers, add text that appears on credit card statements, automate payments, or create a custom payment schedule.
Stripe Atlas: Atlas allows international companies to join the US, create a bank account in the country and obtain tax and legal guidance. Stripe says it already has more than 1,000 startups in more than 120 countries and has already added more than 100 partners to its network since launch.
Stripe Radar: Stripe solution for e-commerce fraud. Radar uses machine learning to identify and stop credit card fraud. It also provides tools for marketers to define transaction-specific rules, test the impact of those rules, and reduce the amount of manual labor their team needs to complete.
Stripe Relay: allows you to boost purchases in mobile applications. Relay features enable marketers to link their e-commerce catalogs to your application or directly upload product information. It creates in-app purchase buttons and forwards all sales information to merchants to fulfill the order.
If you want to use Stripe without getting involved with the developer tools, consider using a Stripe plugin for WordPress, Magento or Drupal.
You can also take advantage of the services that allow the simple integration of Stripe for e-commerce.
Some integration providers include BigCommerce, Shopify, Squarespace, Big Cartel, Stitch, Harvest, Weebly and many others.
Stripe: advantages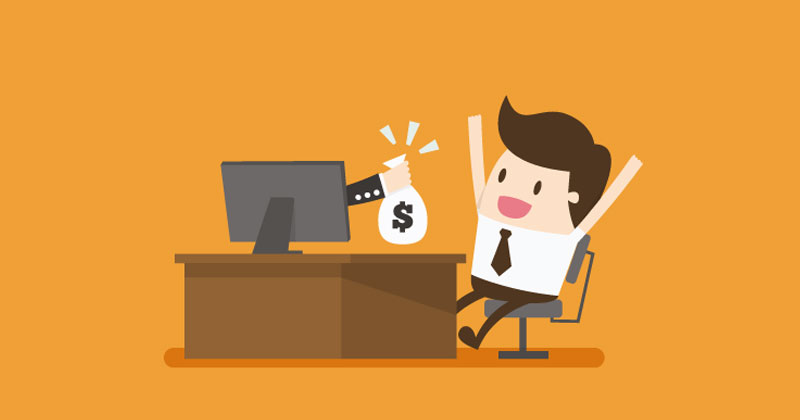 If you are still not convinced about using Stripe, here are some more advantages that the platform offers for your business.
Easy integration
The first great advantage of the gateway is the easy integration of your payment system in different environments and platforms.
Programmers just need to copy and paste the lines of code from the solution that best fits your business, and within minutes, the system is ready for use.
User Experience
Unlike other processors, when using Stripe, your customers are not redirected to an external portal.
Everything is done inside your website, which ensures complete control over the whole process. This helps improve the user experience around each customer's brand and not around the Stripe brand.
Security
Stripe is a Level 1 compliant PCI service, which is the highest level of security certification.
Also, if you decide to leave Stripe, it will help you export all the data from the card to a new PCI-compliant provider. This is a great deal.
Fixed rate
For each successful transaction, the platform charges only a single flat rate: 2.9% + $ 0.30.
The lack of monthly fees particularly favors small and medium-sized business.
Varied forms of payment
The gateway accepts credit cards, debit cards, ACH transactions (direct deposit) and Bitcoin. You will pay only 0.8% for each transaction, up to a maximum of $ 5.
Stripe recently launched a micropayment plan for digital products (less than ten dollars), for which it maintains the same flat rate.
Accepts multiple currencies
Merchants can display prices in multiple local currencies instead of just one. Stripe automatically converts them to you.
Generally speaking, there are no exchange rates, only the conversion rate.
Technical support
Stripe has customer service and support via email, social media, and also has an IRC channel (#stripe on Freenode) where programmers can chat and get help online.
You can follow the company on Facebook, Twitter and LinkedIn and get updates on the Stripe services via Twitter.
Why use Stripe for your online courses
Modern platform, which values ​​the ease of use, without a doubt this is a great option for online payment.
For those who sell online courses, it is important to make the most of the options available to your customers, favoring the one that is simpler to use.
Important to remember that your students do not need to have a Stripe account. To make the payment they only need a credit or debit card.
For you, Stripe means the end of wasted time by setting up an account and using a confusing payment gateway. Everything is up and running in five minutes or less.
Sellers do not have to call anyone, get in touch with the bank, and fill out endless forms. And to improve, the money can be deposited in any bank.
Not to mention you do not have to worry about monthly fees, installation fees, annual fees, transaction fees, etc.
Stripe is simple, intuitive and has a great support team. Your students are able to make the payment easily, safely and from any location.
Complete platform for hosting online courses, Coursify.me already has integration with PagSeguro and PayPal, and soon you will be adding Stripe as another advantage for our customers.
Present in more than 60 countries, Coursify.me is the ideal solution to create, sell and advertise courses on the internet without having to invest anything for it.
Visit our website, test the platform and know why we are the best option for your business.