Recurring Billing: Benefits for your Online Course
Looking for business sustainability, the recurring billing has been gaining preference among entrepreneurs.
This form of billing generates security and ensures greater stability to the company, since it allows revenue predictability.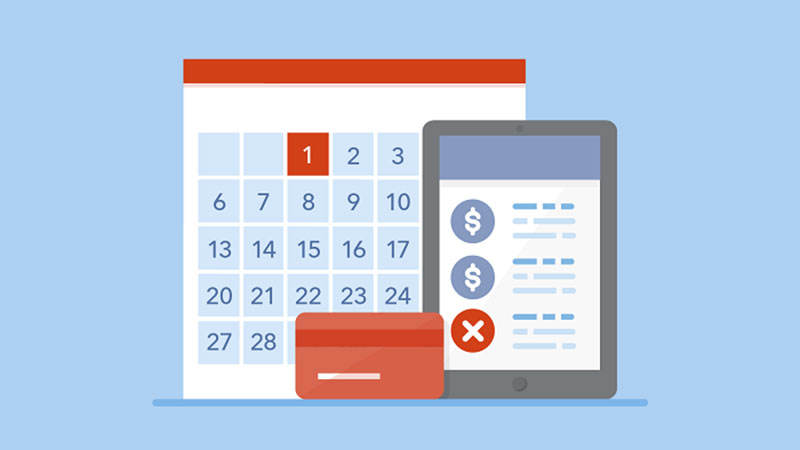 What is Recurring Billing  
Recurring billing is a payment model that occurs in the case of the purchase of a continuous service, where there is a subscription or monthly fee.
This type of payment is usually characterized as having no end date, ie as long as the service continues to be provided, the consumer continues to pay.
In this type of contract, determining how long this agreement will last can vary.
In most cases, a minimum time is established and, if the service is canceled before the end of this period, the client must pay a fine for termination.
If formerly the recurring billing used to be used only by service providers, such as schools, telecommunications, magazines, among others, the advantages of its business model ended up drawing the attention of those who sell products as well.
Amazon, for example, used recurring payments to encourage consumers to create a buying pattern.
If the customer usually buys a hair cream, for example, he can schedule the purchase of that product monthly, and the charge is made through recurring billing.
In addition to making life easier for consumers, this payment system contributes to user retention and billing growth.
How Recurring Billing works
When buying a product or purchasing a service, the normal thing is to pay for it at the time of purchase.
However, when signing a service contract, the customer agrees to pay a monthly fee and agrees that the amount be paid at regular intervals of time.
To understand better, here's a step-by-step look at how recurring payments often work:
the customer subscribes to or buys a product or service for an annual / monthly / weekly fee;
the customer enters credit / debit card details when making the first payment;
the details are saved for the next purchase;
when it comes time to renew the purchase, the money is automatically debited from the customer's account.
As we have explained, this is done automatically at regular intervals. The customer does not have to do the entire purchase process again.
Who can use Recurring Billing
Recurrent billing is a great way to keep income flowing. However, it is important to make sure that this plan is suitable for your business model.
Signature plans are not always easy to build. Depending on the segment in which you operate, you need to customize your product / service and form of payment according to the customer's needs.
Although it is commonly used in the case of utilities-based products or services, recurring billing can be applied literally to any business idea. Check out five examples below.
SaaS – Software as a Service: recurring payment is already quite popular in SaaS businesses. Companies like Adobe and Microsoft market their products in exchange for payment of an annual fee.
Content: buy articles for blog, newsletter, etc? Do you pay for exclusive content on a magazine or website? Subscribe to Netflix, Hulu or Amazon Prime? All these services work through recurring billing.
Products: from hair creams to razor blades, the purchase of recurring products through a signature plan has already fallen into consumer tastes.  
Rentals: if you are in the rental business, you can allow a customer to use a product / service for a certain amount of time in exchange for a periodic fee, such as a hotel room or car, for example.
Affiliate sales programs: this is a slightly different form of subscription plan, in which you are usually a reseller of a service or product and in return receive a commission for each sale / customer added to the affiliated company.
– Why to invest in a Loyalty Customer Program
With subscription services and recurring billing gaining space in the most diverse segments, it's time to learn a little more about its advantages and how to implement it.
Advantages of Recurring Billing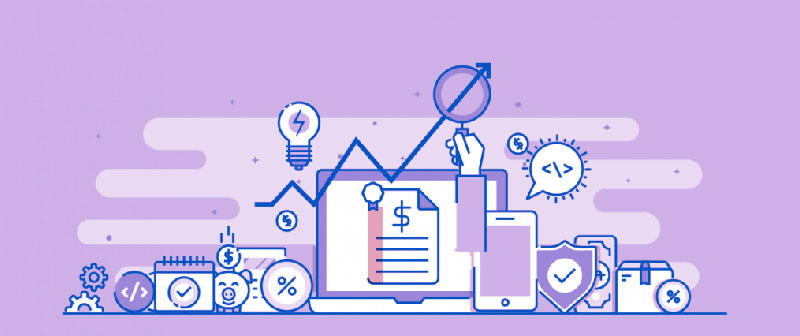 Consumers no longer want the burden of ownership, but want the immediacy of results.
Signature services are also nothing new. Pymnts.com reminds us that "there is a reason why the tallest building in all cities is an insurance building."
One simple reason for this type of billing to be so popular is that it is a beneficial option for both business and consumer.
Advantages for companies
There are many advantages to recurring billing for companies, such as:
Reduces missed or late payments
In addition to the possible loss of revenue, the administrative costs associated with collecting defaulters decrease, giving companies a double win.
Improve customer relationship
With payment being made on a recurring and automatic basis, you can focus on having positive interactions with your customers, focusing on increasing sales.
Security
Between PCI compliance and tokens used by payment gateways, the company has confidence about the security of its customers' data.
Enhance customer experience
When set up correctly, a recurring billing system has a simple to use and interface. In addition to making life easier for consumers, this increases the conversions and chances of free promotion because people like to share positive experiences.
Enables flexibility
Due to the simplicity of subscription, most software allows you to offer promotions for new users and makes it easy for subscribing customers to change their plans.
Increase customer retention
Given the set-and-forget nature of recurring billing, the charge is made periodically without the customer even thinking about it, which reduces the likelihood of repentance and cancellation of the subscription.
Advantages for customers
Regarding the advantages that this type of payment brings to customers, we can highlight:
More options
Having the option to choose between different subscription plans allows consumers to make a decision based on their budget and needs. This power of choice and control makes customers more comfortable and inspires a positive feeling about the company.
Better utilization
Payment automation allows the consumer to enjoy their purchase without worrying or even remembering accounts payable.
No use restrictions
The products/services acquired can be accessed when the customer wants, without time restriction. In some cases, the purchase is immediately available, which acts as a huge incentive in decision making.
Flexibility
Many recurring billing systems allow consumers to change their payment details, switch plans or simply end their subscription.
Ease of use
It is necessary for the customer to enter their payment data only once, which facilitates the whole process.
It is important to remember that the environment also benefits from this form of billing.
The recurring payment is done in an automated way and can be carried out totally online, eliminating the excessive use of paper, printing and invoice delivery.
Segments that benefit from Recurring Billing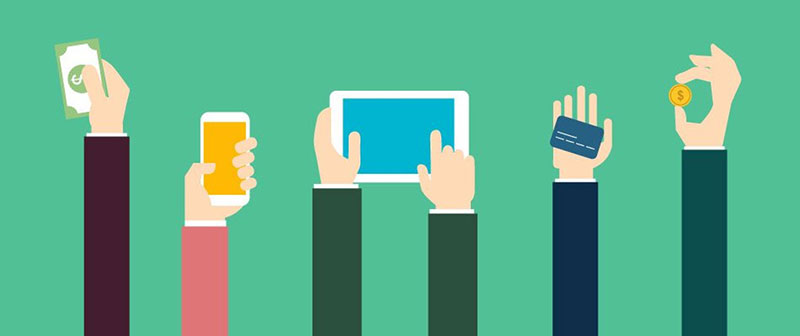 Although industries such as streaming, insurance, telecommunications, and public services have implemented recurring billing systems with great success for years, for many other segments this is new.
Here are some types of businesses that started using recurring payments and are improving their results.
Retail
The retail industry is a clear target for subscription-based offerings. The fashion industry, for example, has begun to enter this market with box delivery.
Ranging from offering socks to full suits, companies hope to win loyal customers by ridding them of the hassle of having to decide what to wear and go out to shop.
Retail pet products have also grown as companies explore people's willingness to dress and give their pets presents.
Fitness
Thanks to the incredible volume of fitness models and "influencers" in social media, the fitness industry has seen marketplace expand and solidify.
The continued pursuit of vitamins, supplements, special clothing, among others, expanded their recurring billing options that were previously restricted to gyms.
Monthly supplies of vitamins, protein powders, training videos and healthy diets are just the tip of the huge growth that the fitness industry is experiencing thanks to the recurring billing.
Food
Facility in the kitchen? Yes please! If before only delivery was the solution, now it can be practical in a slightly more personalized way.
Among organic growers who periodically deliver fresh vegetables and fruits in your home, to selected and hard-to-find foods on the market, everything is within a monthly fee reach.
Food signing services have come up and have risen sharply in recent times, making it easier to prepare and organize meals.
Online courses
The recurring billing in schools is nothing new. In fact, this is one of the first segments to use the monthly tuition system.
With the growth of online courses market and distance education, the whole process of teaching and learning was facilitated, and could not be different with the payment method.
Online course instructors can easily create subscription plans or tuition so that the student has unrestricted access to all of their content and receives news from time to time.
This brings great benefits to both parties, and it means stability for those who create and sell online courses.
As long as you have an elearning platform like Coursify.me, which can manage user interactions, a payment gateway that offers multiple forms of payment, and an easy system for billing, recurring payment is the best way to reduce expenses and increase the profits.
With user friendly interface, Coursify.me facilitates and enhances the user experience, increasing your chances of getting more students.
In addition, Coursify.me has integration with PagSeguro, PayPal and soon Stripe, allowing you to receive payment in the currency of your choice.
Ideal for those who want to sell courses online, the platform allows the receipt of payment in a single installment or recurring billing.
Present in more than 60 countries, Coursify.me is the perfect solution for you to start your own business without investing anything for it.
To learn more, visit our website, test the platform and understand why we are the best option for your business.