Online courses with certificate: how to offer this advantage to your students
The distance learning market continues to grow. The demand for short courses is big and, in this context, online courses with certificate are preferred by the public.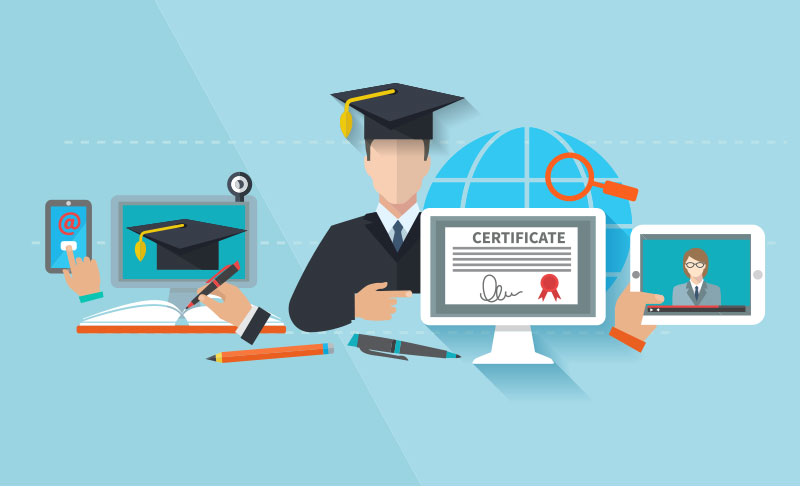 Advantages of online courses with certificate
Those interested or searching for online courses have probably heard of MOOC.  
Acronym of Massive Open Online Course, proponents of MOOCs aim to provide free learning opportunities to anyone, anywhere in the world.
However, while most MOOCs are geared towards academic disciplines, with the popularization of distance education, soon short courses have emerged with a focus on professional specialization.
Many professionals, teachers or not, realized the opportunity to teach about their area of ​​expertise in a practical way, through the internet.
Thus, short courses, courses for who wants acquire new skills, refresh or enhance existing skills, began to emerge.
The great advantage of this type of course is the democratization of education, since it can be done by anyone, regardless of their level of education.
They are taken as training courses for a large part of the audience, focus on increasing their CV, which triggered the demand for online courses with certificate.
The certificate acts as a learning proof, and has more "weight" at the time of hiring.
Check out some advantages in taking online courses with certificate.
Show off skills
Executives and business managers attest that the certificates serve to prove skills in a curriculum, portfolio, or even in professional profiles.
"A verified certificate is an important credential that students are proud to own and share on their LinkedIn profiles or on social media," says Anant Agarwal, CEO of edX.
Competitive difference
In disputed jobs, having online courses with certificate is often the differential that puts one candidate ahead of another.
Short courses demonstrate both the individual's proactiveness in the search for more knowledge, and his mastery of technologies and practical skills demanded by companies.
Incentive to complete the course
By allowing classes to be done at any time, online learning requires an even greater commitment and discipline on the part of the student.
So, online courses with certificate end up being an extra incentive for the student to complete the classes.
Kelly Walsh, chief information officer at the College of Westchester, completed a course last year on how to assess and teach 21st-century skills and says earning the certificate was a key motivating factor.
"It did add a level of commitment, because otherwise you can kind of walk away at any point, and you might be disappointed in yourself, but other than that you're not really losing anything, per se," Walsh says.
How to create a certificate for online courses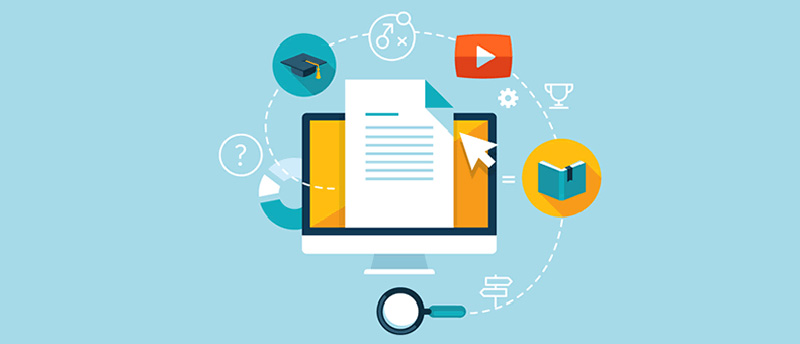 Many instructors who are launching their e-courses, and even students, wonder about the validity and legality of issuing certificates.
In order to answer this question, it is first necessary to understand that a short course is not intended to graduate students, but to update or improve a certain knowledge.
These courses are sought after by people seeking to enhance their skills and improve their position in the work market.
– Elearning and Corporate Training
Thus, it is understood that if the course is not technical, technological or superior, it is a short course, and individuals and institutions can minister these courses and issue certificates to prove participation.
So, make your online courses with certificate without fear! And if you want to know how, check out some tips on how to produce your own certificate.
Information
A certificate is a formal document, and to create one you need information.
To begin, gather the data that should appear in the document, which, although they may vary depending on the course, are most often the following:
Name of the student;
Name of course;
Teacher's name;
Course date;
Workload;
Signature of the person in charge of the institution/course.
Other information, such as company responsible for the course (if applicable), the law that regulates the course, the institution's website, the learning platform used, etc. may be added if necessary.
However, in most cases, the data listed above is sufficient.  
Template
The layout of the certificate is important because it transmits formal character and gives greater credibility to the document.
With the data mentioned above in hand, time to arrange them in the template, which must be clean, readable and well organized.
The first information that usually appears is the word "Certificate", which indicates what kind of document it is.  
If you are using a website that has ready-made templates for formatting your certificate, such as Canva, for example, it will guide your next steps..
But if you prefer to do a custom, using tools like PowerPoint, you can choose to insert some graphic elements, such as your school logo.
– How to make a PowerPoint presentation
These elements enrich the visual and convey more credibility, but should be applied discreetly in a corner of the document or as a watermark.
Keep the visual identity of your company, use their colors, but remember that you are producing a formal document, don't pollute the background with images or exaggerated contrasts.
With the general design of the template defined, enter the information in an orderly, logical way and prioritized easy reading and understanding.
Emission
Task that demands work in online courses with certificate, the issuance of the document can be done in different ways.
Manual Issue
After creating your first certificate, save the document in editable mode, as your first choice is to edit the file with the name of each student.
If the task of producing the certificate was fun, now the really hard and boring part has start.
Carefully enter each student's name and change other information if necessary, save and send one by one. Or, if it is to be printed, make multiple copies of the main template and leave blanks to fill with the variable data with a pen.
Easier emission
Want to make this process more efficient and put it on automatic? There are softwares that can help you.
On the Internet you can find some specialized platforms for this type of service.
Most of these software allow you to insert a template in the platform and, when you want to issue certificates, you just have to register the data of the class and the filling is done quickly and automatically.  
Digitized signature
If you are creating online courses with certificate, and are responsible for the lessons and information that appear in the document, it should carry your signature.
To do this, either you print everything, sign one by one and mail it to each student, or make everyone's life easier and digitizes your signature.
The options to do this are: sign on a tablet or paper that will be scanned.
In the first case you will sign on an equipment that does the drawing automatically on the computer.
In the second, you sign, scan and then ask a designer to help you insert it into the template or do it yourself and save money (not time).
Anyway, by following these simple tips, you can create online courses with certificate and add this differential to your course.
It does not take much effort or investment, and it sure is worth it.
Paid online courses with certificate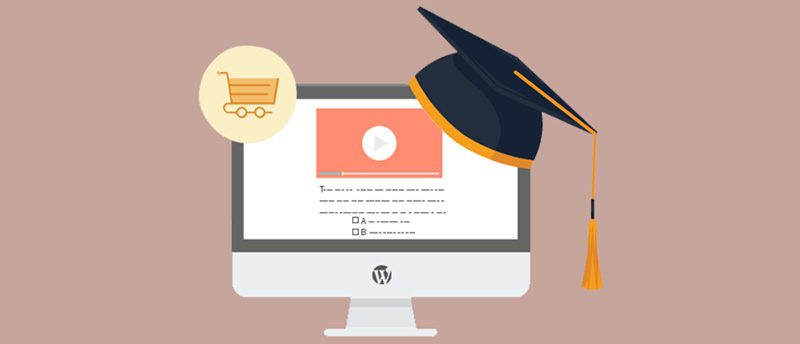 In recent years, large MOOC providers such as Coursera and edX – both of which partner with colleges and universities to develop online classes – have resorted to models in which students have the option to take a course for free and pay if they wish receive a verified certificate.  
Platforms working in partnership with universities and other regulated educational institutions may issue verified certificates.
"We see a larger and larger number of our learners, especially in courses that confer direct benefits – for instance, to one's career – opting to pay for the certificate, posting it to their LinkedIn profile, using it in the job search and so on," says Daphne Koller, president and co-founder of Coursera.
Coursera and edX aren't the only companies to turn away from the concept of free certificates in online learning.
Udacity, which works with programming and technology online courses, now offers some certified online courses that cost about $ 200 per month, and usually take six to twelve months to complete.
Other companies, such as European-based online education provider iversity.org, also provide certificates to learners who pay and fulfill MOOC requirements.
In Brazil, online courses offered by universities also provide certificates, but as part of the institution's program, it is generally not charged any amount for issuing the document.
Online courses with certificate in eLearning platforms
Instructors who host their courses in a Learning Management System (LMS), such as Coursify.me, may choose to issue a certificate for their students.
– Whats is a Learning Management System
They can create and send this document for themselves, for each enrolled student, or to use resources available on the platform.
Coursify.me offers a wide range of features for those who want to create, sell and advertise their courses, and will soon be offering the option of issuing certificates.
With pleasant and intuitive interface, integration with different payment platforms, optimization for SEO, and more, Coursify.me already attend to instructors and students in more than 60 countries.
Perfect for anyone who wants to start their own business without investing anything, visit the Coursify.me website, test the platform and learn why we are the best option for your business.