ELearning and Corporate Training
ELearning and corporate training began their relationship quite timid, but the good results of this interaction has made their partnership to become solid and recognized. After all, bosses and employees need to work according to the same guidelines, in addition to recycle their knowledge periodically to ensure the growth of the company and the delivery of results increasingly better.
The online education (eLearning) is excellent to this purpose, serving as a means for information to reach everybody easily, in anywhere and at the time chosen by the user. And better yet, with an investment that cost less than the required per classroom instruction.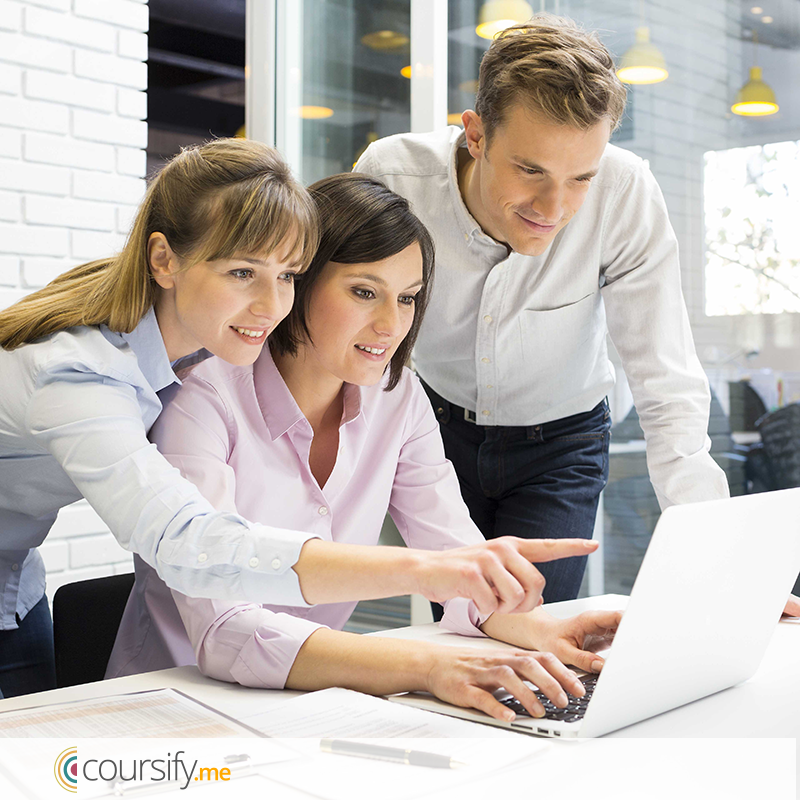 ELearning teaching methods for Corporate Training
For eLearning to be successful for the business training, it is necessary that the managers coach collaborators of the importance and benefits of this training. To arouse the interest of the student is always the first step for a successful teaching.
A way to achieve this objective is to make the organizational models become increasingly less formal, facilitating interaction and communication between leaders, collaborators and team in a general way. When the communication and corporate education in companies is well performed, there is greater efficiency in decision making, better management of internal conflicts and increased productivity.
The good news is that the virtual world is full of features that make learning more pleasant, dynamic and interesting. Entrepreneurs who seek innovative methods to empower your employees can find in eLearning different technological means to teach, choosing a platform that meets their expectations.
We combined three trends of corporate eLearning, relating to technology and innovation:
Games
This is a method of online education that use elements and mechanical design of games in the educational context. This is a method that uses the attraction that games cause, motivating employees to learn through challenges, feedback, rewards and recognition by the good performance during the activities proposed to them. Education through games is recognized by caught attention, motivate and teach in a fun way.
Mobile Learning
Take advantage of our reality increasingly connected in favor of education. The resources for online education through mobile devices as smartphones and tablets arise from wireless networks, XML, Java, WAP protocol, email services, short messages (SMS), the sending and receiving of videos, transmission of photos, etc. Today almost all people have a smartphone with access to the internet, so developers of educational programs should be attentive to content creation in small-screen format and the texts of the courses should provide the information into smaller parts. The big advantage of this type of learning is that can be "loaded" for any place and allow access to the user in the time that is best for him/her.
Simulators
Recent technology, the use of simulators for educational purposes already occurs in some occasions as, for example, in classes in driving schools, where future drivers experience by virtual process the feeling of driving a car. Some companies of the aerospace industry already offer custom training through simulators in which the professional uses the equipment similar to real, combining 3D modeling, education and simulation platform. Mean of education certainly effective, let's pay attention to options more accessible with the use of simulators that certainly won't take long to show up.
ELearning applied to corporate training is a reality that has come to stay and gain more and more space. Contact Coursify through the email hello@coursify.me, host your online course and do not lose any more time, the market is searching for quality material.