Discover the best online payment platforms for your business
Gateways and payment processors make online payment simple and easy to manage.
Necessary for those who want to make sales on the internet, let's learn more about these services and what are the best options on the market today.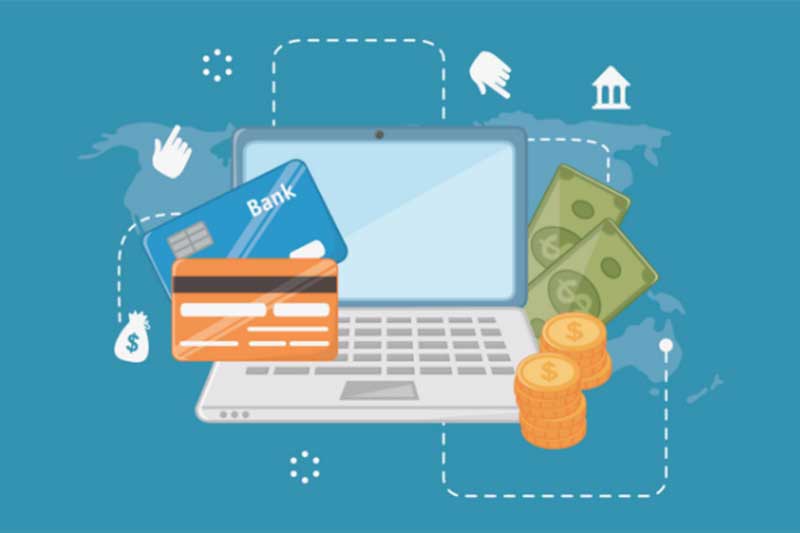 Quick Guide to Online Payment Systems
First of all, we've made a quick summary with some things you should know about online payment systems.
A merchant account is a bank account that allows the customer to receive payments using credit or debit cards. Commercial suppliers are required to comply with regulations established by card associations. Many online payment processors act both as a merchant account and as a payment gateway.
A payment gateway allows merchants to securely pass credit card information between customer / seller and between seller / payment processor. The payment gateway is the intermediary between the merchant and the bank.
A payment processor is the company that a merchant uses to handle credit card transactions. Payment processors implement anti-fraud measures to ensure that the customer and the seller are protected.
 Compliance with PCI is when a merchant or payment gateway sets up your payment environment in a way that meets the Payment Card Industry Data Security Standard (PCI DSS). The PCI DSS standard was created to increase the security of cardholder data and reduce fraud.
To better understand, let's explain a little more about the differences between merchant account, gateway and online payment processor.
What is a merchant account?
A merchant account is essentially an agreement you make with the bank to create a space for pending transactions, that is, a place where the funds go before they are credited to your company's bank account. 
The payment is temporarily held in the merchant's account until the transaction is completed, at which point the money passes from that account to your company's bank account.
It is different from a payment gateway because it does not transmit encrypted data, but the funds related to the transaction. 
To set up a merchant account, a payment processing company assigns you a merchant ID number. This identification number is linked to the merchant's account, which maintains its funds until the settlement of a transaction. 
A merchant account is required to accept credit and debit card payments from your customers, unless you are operating as a submarket with a payment facilitator, such as PayPal, PagSeguro or Stripe. 
Therefore, although a merchant account is different from a payment gateway, it is generally essential to accept credit and debit card payments online and at points of sale.
– How to work from home and succeed
What is a payment gateway?
A payment gateway facilitates online payment by credit card. It is a technology that creates a secure connection between your company's website or browser and the credit card processing company. 
This secure connection is used to encrypt credit card payment data, verifying the authenticity of a transaction and keeping confidential information secure. 
In the modern world of digital business, the security of your customers' financial information is of the utmost importance.
Typically, a VPN is used to add an extra layer of security. But a VPN concentrator is essential for network protection for medium to large businesses.
VPN concentrators provide centralized and secure entry points for multiple VPN connections, ensuring that customers' financial information remains protected from potential cyber threats. By incorporating it into their network infrastructure, businesses can enhance the security of their customers' data and safeguard against unauthorized access or data breaches.
An online payment gateway works during virtual transactions, encrypting credit card information as it enters its system at the time of purchase. 
The encrypted data is sent securely to the credit card processor, the card network, the bank that issued the card and your company's bank.
As soon as the encrypted data is delivered, the customer's card is charged at the appropriate amount for the transaction. The funds are delivered directly to your company's bank account, less the fees and processing costs agreed with the credit card processor.
What is a payment processor?
A payment processor is the company that handles credit and debit card transactions for a company. 
If the payment gateway moves encrypted data, then the payment processor can move funds from one account to another.
Payment processors can be categorized into front-end and back-end processors. Front-end processors maintain connections to card networks and settlement services and manage merchant accounts on behalf of their customers. 
Back-end processors mainly settle transactions, moving money from the issuing bank (the customer's account) to the commercial bank, which ultimately transfers the funds to the company's bank account when the transaction is finalized.
Payment processors' pricing and fee structures vary according to the quantity and value of transactions processed and the model chosen. 
Payment processors typically charge a percentage of each transaction, often adding a small fee per transaction as well, and some other charges, such as a monthly statement fee and an annual PCI compliance fee.
If you want to accept credit and debit card payments from your customer online, by phone or at the point of sale, you need to partner with a payment processor.
Which online payment system to choose?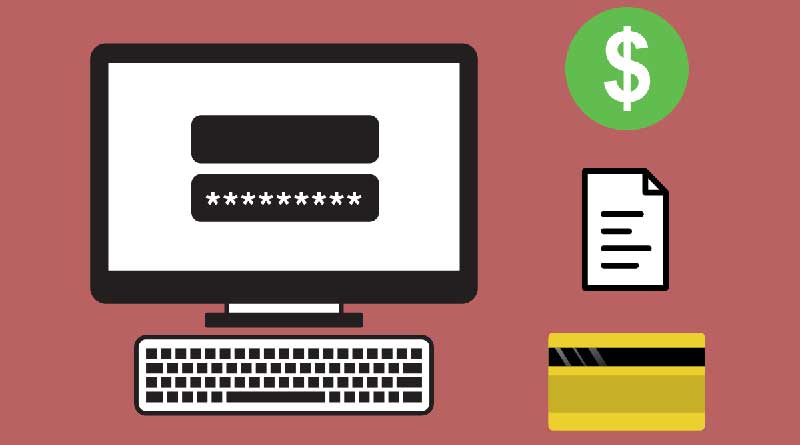 The provider you choose will depend on your needs, but we've listed what we consider to be the top three online payment systems today.
1. PayPal
With over 220 million active accounts, PayPal is the most widely used payment platform today. Founded in 1998, it allows you to make and receive payments worldwide.
PayPal provides payment processing services for e-commerce, auction sites and other commercial entities.
The platform allows you to accept credit cards, including Amex and Visa. It also offers easy cart integration, multiple customization options, online billing and facilitates credit card payments over the phone.
The price is competitive, with card processing charged at 2.9% per transaction, without monthly fees, making it ideal for establishments with lower sales volume.
2. Stripe
Stripe is another powerful online payment platform designed for businesses on the Internet, with the company claiming to handle billions of dollars in transactions annually.
The main difference between this service and many others is that it is not a ready-to-use solution. Instead, you get a variety of flexible tools to customize your own payment processes. 
Designed for larger companies, it offers a multitude of APIs that allow you to create your own subscription services, on-demand or crowdfunding platforms. 
In addition, Stripe supports more than 100 currencies and offers features such as mobile payments, subscription billing and one-click checkout. Users also have access to a dashboard where they can view transactions. 
Stripe offers a special advantage for merchants located in Europe, as processing fees for European cards are 1.4% + 20p per transaction. For non-European cards, processing fees are 2.9%, plus $ 0.30 per charge. In addition, for higher volume needs, it has a customized plan with volume discounts.
– Advantages of Stripe to sell courses online
3. PagSeguro
Another very famous company in this field is PagSeguro, one of the best examples of payment gateway available in the Brazilian market.
The company belongs to the Uol Group and serves physical establishments, virtual stores, Marketplaces, SaaS companies, etc.
PagSeguro was born digital and uses POS terminals mobile to serve the Individual Microentrepreneurs (MEI) market. As the vast majority of MEIs do not accept credit or debit cards as a means of payment, and as more than 80% do not have a bank account, banks and accreditors have never paid attention to this segment.
By offering the possibility to purchase its own terminals (card machines) combined with a payment account, PagSeguro managed to grow rapidly in this segment, with a level of loyalty never seen before. Over 70% of PagSeguro's customers are active monthly.
The tool acts as an online payment platform for both sides: buyers and sellers. Its interface provides an environment in which the buyer can register and place his payment information securely, while for sellers there is a dashboard to register financial information, manage sales and amounts received.
The company also bridges the gap between the seller and all banking institutions, offering various forms of payment to the customer, such as credit card, billet, bank transfer or balance transfer from PagSeguro itself.
Sell ​​your online courses with Coursify.me
The online payment system can make a big difference in your company's revenue and customer satisfaction. However, it is important to investigate the market thoroughly to ensure that you choose the right option for your business. 
This decision depends a lot on the type of business you run, the volume and value of your typical transactions. 
Understanding the difference between payment processors, payment gateways and merchant accounts is the first step in making your buying and selling journey less complicated.
Complete eLearning platform, Coursify.me has integration with PagSeguro, PayPal and Stripe, allowing you to receive payment in the currency of your choice.
Simple to use, your students can pay online easily, securely and from any location.
To make it even easier for our customers, Coursify.me allows the integration of your online school with all three payment platforms, increasing the range of options for you and your students.
Ideal solution to create, sell and advertise courses on the internet, visit our website, test the platform and learn why we are the best option for you to sell more online courses.