Corporate Education in Companies
Corporate Education for many is synonymous with business training. However, when we use this term we are talking about something that goes beyond training courses for employees.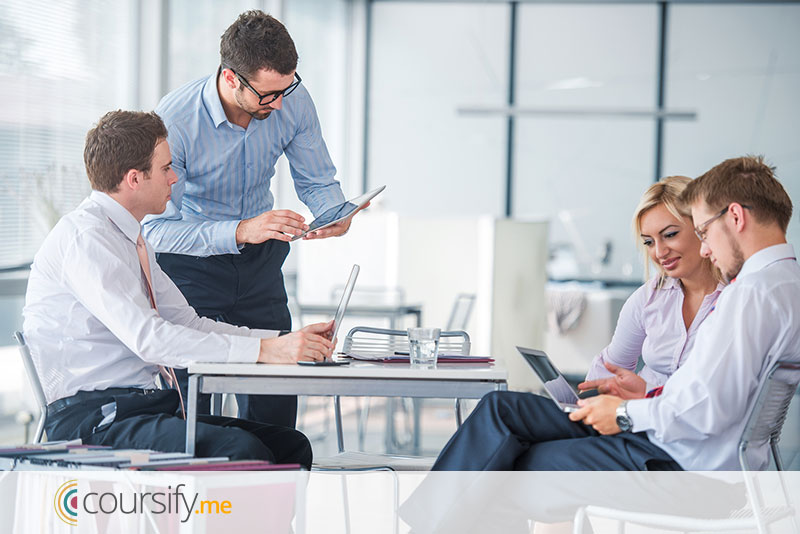 Corporate Education: what is
The Corporate Education consists in a training project developed by the companies, which has as its objective " to institutionalize a culture of continuous learning, providing the acquisition of new skills linked to business strategies" (Quartiero & Cerny, 2005, p.24).
According to Jeanne Meister (1999), the Corporate Education is a "strategy umbrella for developing and educating employees, customers, suppliers and community, in order to comply with the organization's strategies" (p.35).
As we can see, to create a program of Corporate Education, companies are interested in results that are more complex and significant than just coaching the employee to perform a certain task.
It is about to articulate individual competencies in the broader context of the company, seeking results like innovation and increased competitiveness.
Corporate Education: importance for the company
With the Corporate Education, the company empowers employees not only for perform a task, but develops his skills so that there is greater efficiency in making decisions, faster resolution of tasks and potential improvement in internal communication.
Among the many advantages that a team well prepared brings to the company, we can highlight the following:
Increased productivity;
Encourage to innovation;
Improvement of the business environment;
Turnover reduction.
In this way, the corporate education offers benefits for both the company and the employee, who feels encouraged and valued, with potential for professional growth.
Corporate Education and Distance Learning
The new technologies have brought the possibility of learning online and facilitated the implementation of a educational infrastructure in companies.
Through Distance Education the "qualification of employees is held in less time and with reduced costs, stressing that the time savings can reach 50%, and cost to 60%, in relation to the classroom courses" (Quartiero and Cerny, 2005, p.37).
With the use of technological tools, the worker can learn through video conferences, courses taught over the Internet, or even by the company's Intranet.
This makes possible keeping the work routine, since he can make the classes without having to move, at the time that is best for him.
Another factor that means cost savings for the company is the fact that the managers themselves may prepare and teach lessons, there is no need of hiring teachers.
Apart from that, everything that the company needs is an eLearning platform (LMS) as the Coursify.me.
With all the resources necessary for teaching and learning online, Coursify.me is the best option for those who want to create and sell online courses, and the best part is that you don't have to pay nothing for it! Visit our website and start educating your students right now.