ELearning platforms and the opportunities they offer to companies
In less than 3 years, the elearning market has increased by 200%. To keep up with this growth, eLearning platforms have sought to expand their capabilities and the opportunities they offer to companies and businesses.
In this post, we will understand the benefits of an LMS for the corporate environment and professionals interested in thriving in the e-learning market.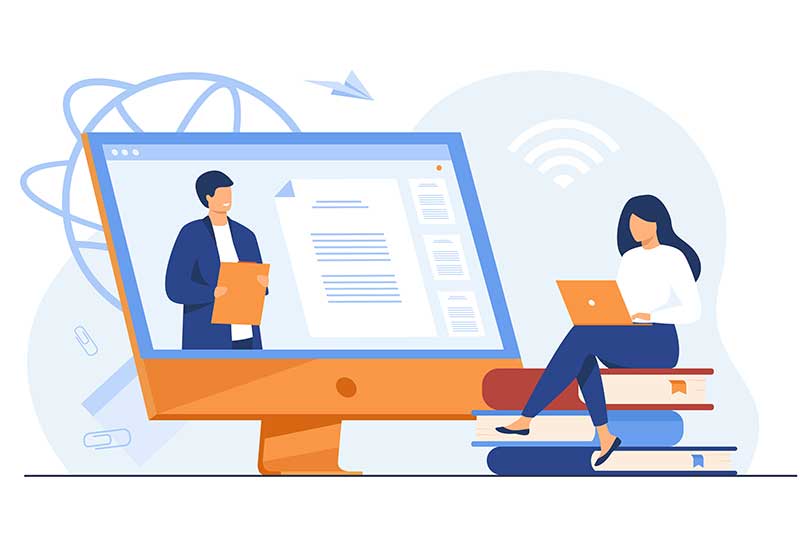 ELearning platforms and corporate education
When they started to appear in the digital market, years ago, eLearning platforms were focused only on hosting online courses.
Today, a Learning Management System (LMS) is a broad concept that encompasses creating virtual schools with multiple teachers, developing applications, and building enterprise online learning platforms. 
–  Whats is a Learning Management System
ELearning platforms differ and compete with each other in a relatively narrow range of factors, such as:
prices;
resources;
credibility of the courses they host.
To stand out in the midst of increasingly fierce competition, platforms seek methods to differentiate their products, creating unique market value.
Currently, the development of environments aimed at corporate education is the focus of eLearning platforms such as Coursify.me.
With companies looking for more cost-effective ways to train their employees, this is a rapidly expanding niche, and new opportunities are beginning to emerge in this area, going beyond employee training.
– Corporate Education in Companies
How B2B and B2C markets benefit from eLearning solutions
In the era of rapid technological innovation in which we live, not only people's attention span has become short, but also their full knowledge of certain subjects.
It is said that the average lifespan of a specific skill rarely extends beyond 2 years in a post-industrial era. 
This means that lifelong education is no longer an option but a necessity.
In this sense, eLearning platforms with their learning technology tools have already become an invaluable asset for students and professionals from the most diverse areas.
– 7 benefits that a good LMS offers for companies and professionals 
Benefits of adopting e-learning in the academy
Notably, the academic environment was one of the first to adopt online teaching solutions, even if in a primitive form, in which video classes were offered to students who were absent from face-to-face classes.
Afterwards, online classes began to be implemented in large institutions, with certain disciplines offering this option to their students.
Over time, the adoption of e-learning solutions began to gain more and more space in the academic world, taking a big boost with the covid-19 pandemic.
Despite numerous obstacles, schools have been forced to adapt to the new normal and embrace online and blended learning.
– Blended learning: how your school can combine online and offline teaching
With this, some of the greatest benefits of online teaching have gained prominence and proved effective in stimulating and providing quality education, such as:
gamification to increase levels of engagement;
ability to reach all groups of students, including students with physical disabilities who face difficulties in attending classroom;
possibility for students to learn at their own pace;
better assessment of individual knowledge and skills;
progress assessment and automated reporting.
A state-of-the-art LMS can also help educators handle administrative tasks such as managing staff, assets, and budgeting.
Benefits of adopting e-learning in companies
It is not new that the corporate segment has been adopting the use of eLearning platforms for employee training.
It's also been a few years since entrepreneurs realized that it's easier to have ready-made online learning systems than to build one from scratch and bear its development and maintenance costs. 
In a world of rapid change and countless job possibilities, companies are more engaged in developing their employees, building internal expertise and increasing employee motivation and retention.
The advantages of online education for companies include:
reduced corporate education expenses;
increased levels of engagement;
possibility of using multimedia resources to make learning easier and more interesting;
revenue generation from the sale of courses to third parties;
training, updating and specialization of employees.
– How much does it cost to build an eLearning platform?
What makes eLearning platforms so popular?
In recent years, eLearning platforms like Coursify.me have seen the number of their users grow exponentially worldwide. 
Especially after the pandemic, the wave of new enrollments was immense, both from casual students enrolled in courses for personal development and from professionals willing to acquire new skills and improve their curriculum. 
Undoubtedly, e-learning offers unique advantages for education, such as:
the possibility for students to study in the place and time that is best for them;
it does not require displacement, therefore, it eliminates geographical barriers;
online teaching is much more economical than face-to-face teaching;
the student can follow his own learning speed;
wide variety of content formats that fit the most diverse needs.
The benefits also extend to online course producers, who can sell to an unlimited number of people residing anywhere in the world. With no physical limits like that of a classroom, there are no barriers to how many students can enroll in your course, meaning your sales potential is huge. 
The numerous advantages that distance learning brings to students and teachers are clear. However, what makes eLearning platforms an increasingly attractive solution is the innovations that it allows to integrate into teaching.
Online classes can go far beyond just reading, listening and copying. Several technological resources are available to make learning more fun and interesting, such as:
Classes available in different formats of content: audio, video, text, etc.;
Use of gamification to make classes more dynamic and engaging;
Possibility of creating forums and groups of students on social networks to exchange information and knowledge.
As you can see, elearning platforms have a lot to offer in terms of features and user experience. In the coming years, it is expected that new features will continue to be added to make these solutions even better.
Another trend is the development of LMSs focused on corporate education, to facilitate their adoption by companies in the most diverse sectors. 
What platforms like Coursify.me have already understood is that the answer to differentiating itself in the market is not just adding new features, but revolutionizing existing business models.
By developing a virtual learning system focused on the corporate environment, it is possible to customize resources that fit the commercial strategies of each company, enabling, for example, the sale of training created internally as a new product.
With the right functionalities, a LMS can be a powerful business tool, as it gathers content and guarantees its access only to people authorized by the platform owner.
– How to implement gamification in eLearning
Key features that eLearning platforms offer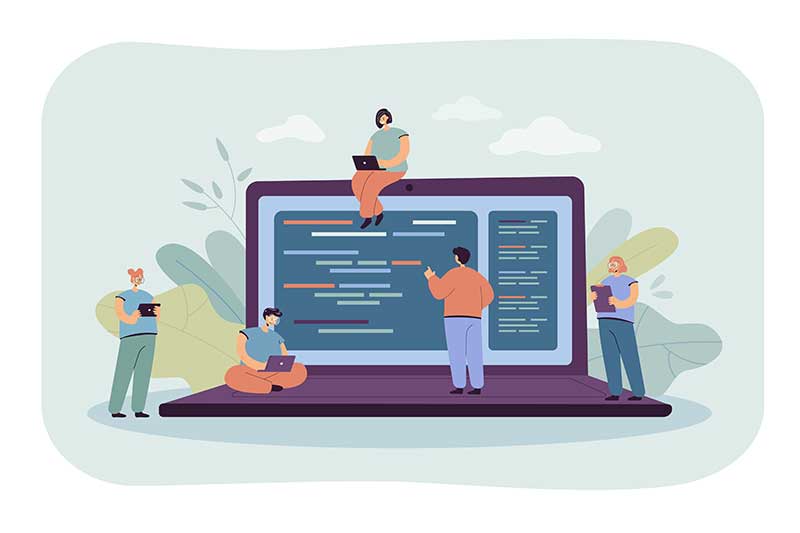 In order to remain relevant in this growing market, eLearning platforms must offer diversified resources to optimize the online teaching and learning experience.  
Among the main functionalities that a good LMS must provide, the following stand out: 
User profiles
A well-structured platform must request the configuration of profiles. Depending on your role (student or teacher) the platform may request different personal information and user details.
School page
Each virtual school created must have its own page, and the possibility of also having a custom domain. This page must be able to be customized with colors, logo, name, etc. In addition, it must allow the insertion of all information regarding the course, such as curriculum, schedule, duration, price, instructors and their qualifications. Course authors should also be able to add introductory videos.
Course creation resources
The primary role of eLearning platforms is to enable and facilitate instructors to create their courses. The producer must be able to upload content, divide their course into modules and lessons (if desired), have an area to communicate with the student, use different multimedia resources and much more.
Management resources
The course producer must have resources that allow the management of registered students, completed and paid registrations, pending registrations, monitoring of student progress, etc. The administrator should also be able to add and remove students, change their subscription plans, and update their course content whenever they want.
– How can I track the progress of my students in my online course?
Payment system integrations
Students should be able to pay tuition in a variety of ways, including credit cards and other online payment systems. The more options the better for sales. Of course, all payment providers must use secure payment verification methods.
Multilingual support
Support is critical for eLearning platforms. If you want to ensure the satisfaction of both students and instructors, be sure to support any questions and usage issues. If your platform hosts courses from all over the world, it is important that this service is provided in more than one language, such as English and Spanish.
Easy navigation
Students expect an educational platform to have features that facilitate access and deliver a good user experience, such as:
excellent usability and user interface;
compatibility with multiple operating systems, devices and platforms;
uninterrupted performance that ensures fast, continuous access.
Coursify.me is a dynamic and customizable eLearning platform that provides all the resources you might need.
An eLearning system present in more than 60 countries, Coursify.me is ready for you to upload your courses and create a fully customized page for your company.
To learn more, visit our website, test the platform and see why we are the best option for your business.