How much does it cost to build a website for your business?
The vast majority of new entrepreneurs in the digital market often face the same question: is it worth it to build a website from scratch? How much does it cost?
While there is no one-size-all answer, we can say that it all comes down to how much work is involved, i.e. how big and complex your site will be.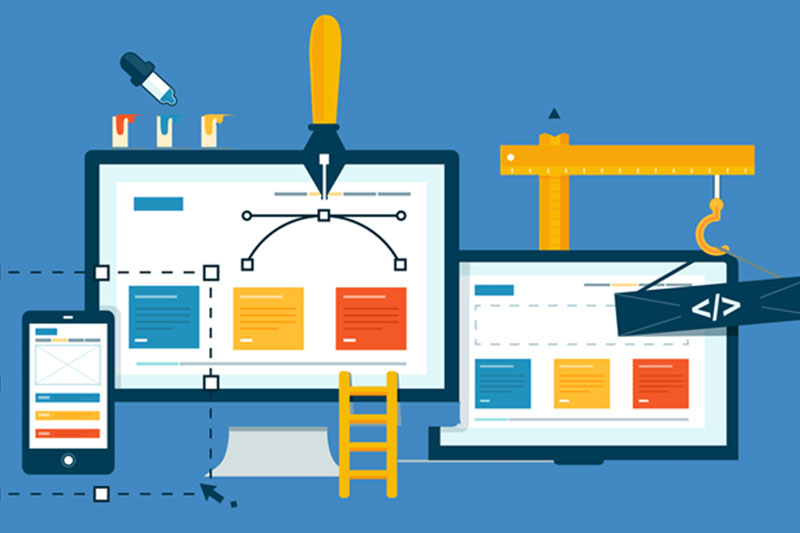 Build a Website: What Will I Need and How Much Will It Cost
To start estimating how much you will spend to build a website from scratch, you need to determine your business' niche and the type of infrastructure it will need.
A 10-page corporate website with a standard layout is sure to cost less than an e-commerce site with 50 highly personalized pages, with all the necessary features for displaying products and selling online. 
In values, the cost to build a simple website for a company, with some navigation pages, can range from $4,000 to $6,000. More complex sites can easily exceed $20,000.
That's a wide price range. So let's sort things out so you can get a true estimate of how much it will cost to design and develop your own website.
Development cost
If you are not a programmer and do not have one on your team, then you will need to hire someone if you want to build a website for your business. 
In a brief internet search, you will realize that you have two options: hire a freelance professional or a company that specializes in website development.
Freelance developers may have lower values ​​than those mentioned above, depending on the number of pages on the site and the amount of customization required. 
If that's your option, ask for a portfolio, agree on deadlines, make a contract and, if possible, talk to previous clients to make sure he's a serious professional.
Beware of exceptionally low prices. They are often synonymous with poor quality workmanship, delays and, in general, an unpleasant experience, in which you end up without what you wanted.
A company specializing in software creation is certainly a safer bet, since it has a whole team to work on your website, contracts, consolidated client portfolio, technology, infrastructure and much more. 
So, our advice: determine your business need, budget and decide what is most worthwhile for you.
To get a rough idea of ​​how much it costs to build a website, here are some of the factors that affect price:
Number of pages: Let's say a web development company offers a 10-page website package for $4,500, but your website needs 20 pages – how much more will it cost? A good rule of thumb is to add around $100 for each extra page, in addition to what's included in the standard company package. Each situation will obviously vary, but at least this gives you a reasonable cost estimate.
Website layout: Every website starts with a theme or template. Nobody codes a website entirely from scratch anymore. This is very time-consuming and expensive. A ready-made template or theme is usually half the way, but there's still tons of customization and coding needed to make your site look and work the way you want it to. The more customization and coding required, the greater the cost. 
Programming: Sometimes you can find a WordPress plugin providing the exact functionality you want (image carousel, subscription portal, payment calculator, etc.). Other times, getting your site to do what you want it to requires a significant amount of trial/error and testing. In other words, more hours of work and more investment.
Web design: Web developer is one thing, web designer is another. If you want to create a completely customized look for your website, with your company logo, images, animations, custom buttons and everything else, you're going to need someone to design it for you. This is where the website design part comes in, which usually starts with an initial concept design (such as a rough draft), and can have one, two, or numerous rounds of revisions. Some web designers offer 3-5 rounds of revisions and changes. But back to the rule, the more hours they work, the more you pay.
– 5 steps to create a visual identity for your brand
Content development: Every website needs content. Words are all search engines can read and the only way they "see" and rank a page in search results. Solid, thoughtful and persuasive content is the foundation of any great website and it needs to be ready for you to get your site launched. So if you're not good at writing, include a good copywriter on your investment list.  
Technical costs 
In addition to all the more complex factors related to the development of a website, there are the costs with "construction materials", which although relatively low, there is no way to escape:
Domain: Costs from $10-$12/year to register a new domain and keep it, and this needs to be paid periodically. 
Hosting: Costs start at around $100 a year for web hosting at companies like Kinghost or HostGator, and can achieve much higher values ​​in more robust companies such as SiteGround. However, this is not really necessary until your website reaches a large amount of traffic (more than 100,000 visitors/month), at which time you can upgrade to a server with more power. Attention: if you need to host a large amount of files, like an e-commerce platform or an LMS, you will also need a more robust server, so prepare your pocket.
SSL Certificate: Even if you do not plan to sell products directly on your website, it is still important to protect it with the HTTPS protocol. Some hosting companies offer a free SSL certificate as an incentive to host your website with them.
Plugins: Do yourself a favor and invest a few dollars in quality plugins. Yes, there are a lot of free plugins and a lot of them are good. But there are also a lot of bad plugins that don't work as advertised and will waste your time. So be careful.
Images: Unless you're a good photographer, chances are you'll need to buy some images to put on your website. The two places we recommend are BigStockPhoto.com and iStockPhoto.com. They have lots of high quality, royalty-free images at reasonable prices. After that, you just buy what you need as your site evolves. 
In total you are realistically looking at about $300 to $600 in expenses to start operating.
Building a modern, well-designed website takes a lot more time than most people realize. Therefore, its development cost can turn out to be quite high.
Upgrade, Maintenance, and Licensing Costs 
Even after you build a website and launch it, the work isn't done.
Just like buying a house, you will need to invest time, effort and money to maintain it.
For example, you will have annual hosting and maintenance fees, and possibly licensing fees for plug-ins and premium services as well.
You may need to hire employees or freelancers to help you create content to jumpstart your marketing efforts.
– How to use digital marketing to sell more
Your website requires ongoing technical maintenance to install updates and security patches, in addition to fixing any bugs.
You also need an offsite backup system so that your site can be quickly restored in the event of a hardware or software failure (or user error!) that causes everything to crash. 
Also, don't forget that as your business grows and evolves, you may need more sophisticated functionality, which will again need to be implemented by a competent developer.
What's better than building a website from scratch?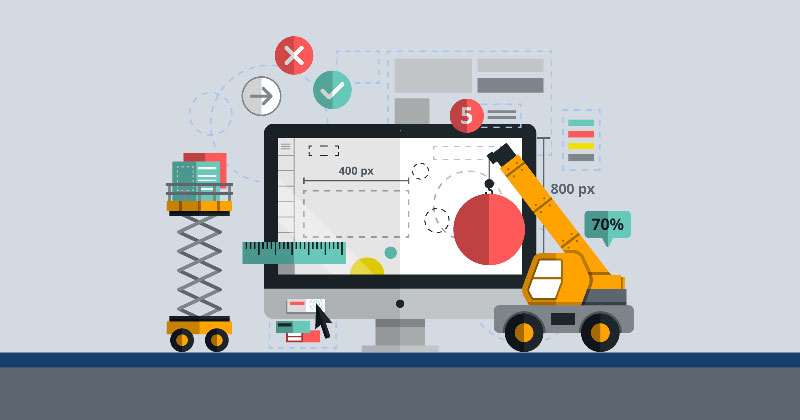 Hire one that is already ready.
If this is an option for your business, we highly recommend it. There's nothing better than "renting" a ready-made website, with all the features you need, maintenance and guaranteed support, for a monthly fee that you can stop paying whenever you want.
In addition to all the ease of using something already built, tested and approved, you get rid of all hosting, maintenance, licensing fees, and even gain access to the premium plugins that the developer pays for.  
To build a website that generates leads and sales for your business is much more difficult and time-consuming than most people realize.
So if you want to start your eLearning business today, this is definitely not your option. Developing a complex system such as a Learning Management System (LMS), with all the features and functionality needed for online teaching, can take many months.
When opting for a teaching platform that operates on the SaaS model (software as a service), such as Coursify.me, you only pay a monthly fee to enjoy all its functionalities, and you can also completely customize your page and domain.
With seamless integration with major social networks and content platforms, you're also halfway through the work of positioning yourself well in search engines and attracting customers.
Complete eLearning platform, Coursify.me is the ideal solution for those who want to create, sell and promote courses on the internet.
Serving companies and professionals in over 60 countries, the platform is a dynamic and customizable Learning Management System.
– Whats is a Learning Management System (LMS)
To learn more, visit our website, test the platform and start now creating and selling online courses.