8 digital marketing tips to sell more on the internet
To promote your course and attract students, especially if you are starting in this market, it is important to learn a little about digital marketing and to study strategies that are of great value when promoting online courses.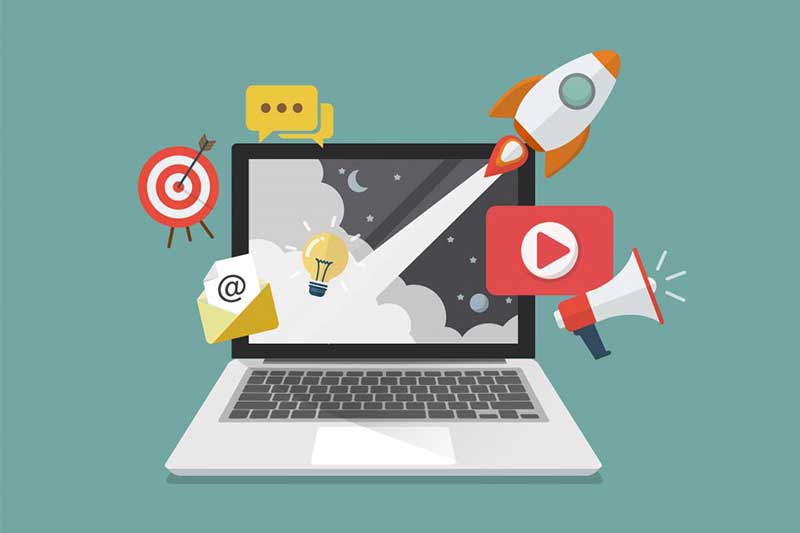 How to use digital marketing to sell more
A great advantage that the internet and digital marketing have brought to beginning entrepreneurs, is being able to compete on a better level of equality with large companies.
The online release of a brand, product or service costs much less than the dissemination via traditional media, and with the right strategy, you can achieve excellent results and reach a large number of people.
At the present time, increasing sales with digital marketing is the best choice. To a lesser or greater degree, your persona is probably online. Although there is no exact manual on how to do this, there is a list of actions and strategies that are fundamental. Check out!
– How to create buyer personas for my business
1. Transform likes into sales with Instagram Shopping 
Instagram Shopping is a feature that allows brands to create a virtual showcase within the social network, where followers can explore and even buy products without leaving the channel.
After setting up a business profile on Instagram and uploading a product catalog on Facebook (Instagram's parent company), you are eligible to tag your products in your feed and stories. Thus, users who view your content and are interested, no longer need to browse to your website if they want to make a purchase; instead, they can simply click on the product to be directed to the sales page corresponding.
Basically, what makes social selling such a strong digital marketing tactic is the elimination of friction. By allowing your followers to make effortless purchases, Instagram effectively brought the power of search to social media.
– 6 ways to sell on social networks
2. Optimize your website based on SEO
A website has to be attractive and informative, since these are basic requirements to involve the user. However, to generate traffic, it is necessary to work on optimization based on SEO standards. 
This work aims to make adjustments that make a website more suited to what search engine algorithms – such as Google – require. As a result, you will get a better ranking, with your website appearing at the top of the SERPs.
Everyone knows that when doing a search on Google, it is natural that we are more likely to visit sites that appear on the first page, especially those at the top. In general, 75% of users do not access the second page of results.
An optimized website has a better ranking, appears on this first page and is more visible to the eyes of those who did the research. The chances of receiving clicks are greater, generating more traffic and conversion.
– 12 practical SEO tips for beginners
3. Start a content marketing strategy
Developing a Content Marketing strategy  is an excellent way to increase sales with digital marketing.
Blog posts have a great ability to generate traffic to a website, increase consumer interest and engage. But in order to achieve this, you need to produce high quality content that is relevant to your target audience.
– How to use your Blog as a marketing tool
Users are interested in educational posts, but not too generalist. Many of these people also want to know more about a particular product or service. Therefore, a content strategy must provide posts for all levels of the sales funnel.
– Understand How the Sales Funnel Works
In addition to blog posts, you can use periodic communication through newsletter and social networks. And don't forget the videos! Launching video content via the YouTube channel, posting stories and making live streams are an excellent way to engage audiences today.
Optimized for SEO, these posts can attract the right leads, educate them and generate the knowledge needed to make a purchase decision.
4. Bet on customer reviews
You started using Instagram Shopping, made sponsored ads on Google and Facebook, invested in content and things are going well, in the sense that they are driving a substantial amount of traffic to your site, but they're also doing poorly, in the sense that views aren't converting at a high rate. 
This is the time to bet on social proof, or, in other words, on comments made by customers.
Online consumers tend to be more cautious before closing a purchase, as they are not seeing the product / service and have no proof that it really works. Therefore, the opinion of others is so important that it ends up becoming an important digital marketing action.
Putting reviews and comments on your sales pages is a simple and proven way to turn more visitors into customers.
– Tips to get more Reviews for your course
5. Use the referral marketing
Referral marketing can turn the enthusiasm of your most loyal customers in a steady stream of new business.
The idea is to identify satisfied and loyal customers to your brand and, through some type of reward, encourage them to recommend your business to their own network of relationships.
The triumph of this strategy is that your potential customers are much more likely to trust referrals from friends and family than ads. 
This digital marketing tactic is very similar to using customer testimonials; the main difference is that it is more direct, since it is the famous mouth-to-mouth marketing.  
6. Automate and track your email marketing campaigns 
Email marketing is one of the most effective digital marketing methods, and also one of the simplest. Email messages result in 66% of consumers making a purchase.
These emails should contain information about products, discounts, content offers, discount coupons, among other things. The idea is to bring your brand closer to the customer and create a lasting relationship with them.
Automation is the feature that allows you to send emails to a wide base of contacts, standardizing messages and increasing your chances of reaching them. It also makes it possible to track the reception and how the leads were engaged.
From this strategy, it is possible to feed these leads and take them to the most advanced stages of the sales funnel. In this way, the results are, in addition to engagement, the increase in conversions.
An important fact to note is that email marketing is not used for the primary purpose of generating new leads. Your real mission is to nurture leads that have already shown some interest in your brand. 
– How to create an email marketing campaign
7. Join an affiliate program
One of the great advantages of digital marketing is the possibility of scaling sales in a way that was previously unimaginable. And it is in this aspect that an Affiliate Program is unique.
Affiliate marketing is the process by which an affiliate earns a commission to advertise products of another person or company. To do this, the affiliate simply looks for a product / service he likes, makes it known, and gets a share of the profit from each sale he makes or leads won. Sales are tracked through affiliate links from one website to another.
This is an excellent tool to boost the sale of online courses, since hundreds of people start to publicize your course without you having to set aside a budget to pay for it and, as in referral marketing, a product recommended by someone else has a greater chance of conversion.
Working in partnership with affiliates, making your product attractive, with good commissions and awards to provide to your Top Affiliate base, your chances of increasing sales are much greater, because, in addition to applying all sales strategies to your product, you will also have other experts doing the same.
– How to use Affiliate Marketing
8. Increase your sales game with pop-ups
Another way to boost your digital marketing strategy is with pop-ups: the windows that temporarily occupy the screens of websites to present offers or news.
You can use pop-ups to attract a potential buyer with a discount offer, launch notice or to indicate a product complementary to what he is buying.
Pop-ups do not have the best reputation in the world, but there is a reason they are still in use today: they work! Especially when used to present legitimately relevant offers to people, such as a limited time discount, a pre-sale with unmissable conditions, etc.
Use them correctly and they can generate a ton of additional revenue for your business.
– Tips for organizing the pre-sale of your online course
Sell ​​more online courses using digital marketing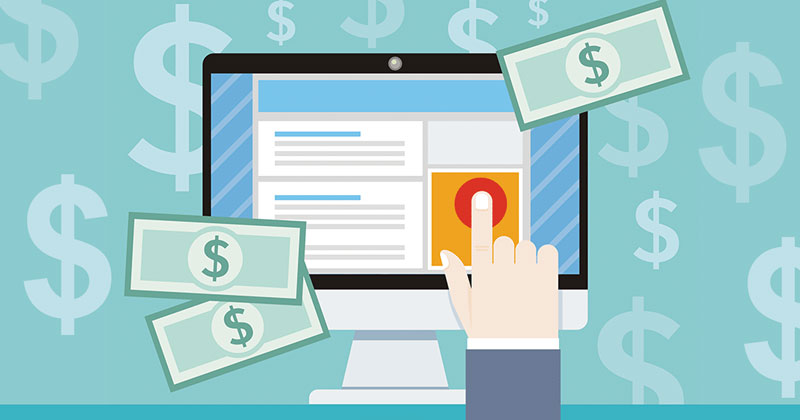 No online business can succeed in a scenario in which the competition is increasingly fierce without innovative ideas for marketing and a well-designed and implemented dissemination strategy. 
Digital marketing is the marketing of the present and the future. In addition to all the benefits it brings to your business, you can track the results of your efforts with incredible precision, which means that it is easy to see which strategies are producing profitable results and which need revision.
Tools like Google Analytics allow you to check these results in detail. In addition, many marketing automation software can also help you.
For those who create online courses, this is an excellent way to attract and retain students.
Complete eLearning platform, Coursify.me is the ideal solution for those who want to create, sell and advertise courses on the internet.
With perfect integration with the main social networks and content platforms, with Coursify.me you are already halfway through the job of positioning yourself well in search engines and attracting customers.
Serving businesses and professionals in more than 60 countries, Coursify.me is a dynamic and customizable Learning Management System (LMS).
– Learning Management System: What is it?
To know more, visit our website, test the platform and see how easy it is to profit by doing what you love.