Launching online courses: how to launch my course
There are no rules when it comes to launching online courses. The best format to be adopted is one that fits your business model and meets the expectations of your audience.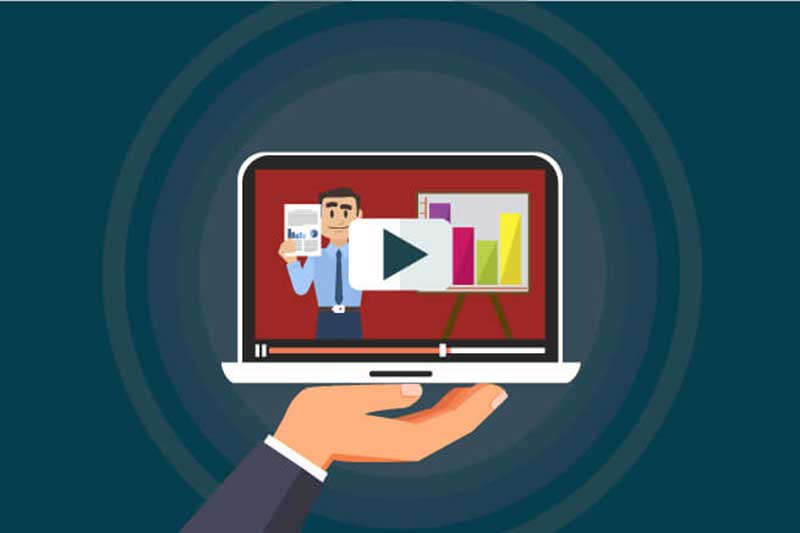 Launching online courses: permanent and temporary courses
Before launching online courses, it is necessary to decide how they will be made available to the public: permanently or temporarily.
Few professionals give the necessary attention to this before placing their material on the market, which can lead them to adopt the wrong strategy and profit less.
To make it clearer what your possibilities are when launching a course, let's talk about the characteristics of the two main sales modes.
Permanent online courses
Choosing this option means that, after its launch, the course will be available "forever", that is, for an indefinite period. 
This is the model most adopted by professionals who have an online school with numerous course options for their clients. However, nothing prevents an instructor with only one or two published courses to take this path.
– Practical guide for creating and selling online courses
To decide on the advantages of this sales method, we will analyze its pros and cons:
Pros 
Students can find and buy your course whenever they want;
If you have a large audience or are a prominent professional in your area, you will have no problem selling your course even if you do not release other materials or updates;
The job of creating an online course is done once and continues to generate income over time.
Cons 
It is necessary to maintain the relationship with the audience and invest in advertising to continue attracting new students;
When launching permanent online courses, there is no sense of urgency (ex.: for a limited time!), a powerful persuasion tool to encourage purchase;
Procrastination can occur at the time of purchase until the student gives up or completely forgets the subject.
Launching online courses in this way works for many people and may in fact be the best choice for professionals who are only looking for extra income, teachers who have a long list of courses available and people who have a wide audience.
– 5 tips for attracting students
Temporary online courses
If done correctly, the launch of temporary online courses is quite profitable. 
The idea is to create the course and make it available for a specific time, investing in massive marketing campaigns to make it known.
This type of launch creates urgency and excitement. Making the course available only a few times a year causes the feeling of "now or never", which can be decisive for the consumer to make the purchase.
Pros
Sporadic releases help maintain interest and audience attention;
Income earned during launch periods can be high;
Possibility to use a time marker on the sales page, which encourages immediate purchase.
Cons 
Heavy investment of time and money in launch campaigns;
Difficulty in adapting this business model with parallel activities, since it consumes a lot of time and dedication every time the course is launched;
After a while, the process of relaunching the same course can become tiring and tedious for the professional.
The launch of temporary online courses is a good option for those who have time, for those dedicated exclusively to the sale of online courses and for professionals who have experience with online dissemination and are able to fully automate the advertising process.
When in doubt, try both models. Most importantly, take notes during each process.
This will help you to understand which one is most worthwhile for your business model and to make better decisions when launching online courses.
Launching online courses: advantages of organizing a pre-sale
Before launching online courses, the professional can organize a pre-sale to "feel the market".
For those unfamiliar with the practice, a pre-sale refers to the marketing of a product to a restricted number of people before officially making it available on the market. That is, before making the official launch of your course to the general public, you can arouse more interest by organizing a pre-sale.
When it comes to pre-selling an online course, the idea is even more daring, since only part of the content is sold, that is, you sell a piece of your course before you even complete all of its creation. Did not understand? Let's explain this idea further.
Tips for organizing the pre-sale of your online course
The process is simple: you set up your sales page, set a discounted price for your online course and send a single email to your mailing advising about this unique opportunity to purchase your course in advance and at a reduced price.
What you get from it: feedback that allows you to make all the necessary changes and improvements and develop the rest of the content in a more assertive way before making it available to the public.
Collecting this feedback from your target audience is a great advantage for your business, as it allows you to make better and automatically more valuable material.
Check out three steps on how to pre-sale your online course:
Create a sales page
Before launching online courses and starting any pre-sale promotion, you will need somewhere to drive visitor traffic.
To help, we've listed some elements that you can't leave out of your landing page:
Make it clear that this is a pre-sale: let your customers know that they will be beta students (people who try a product that has not yet been officially launched ) and the course will be delivered exclusively to them.
Highlight the discount information: highlight the special price of the product for the pre-sale. Knowing that the price will increase always creates a sense of urgency.
Add a stopwatch: counting the time the online course will be available for pre-order certainly contributes to the consumer's sense of urgency in purchasing the product.
Add testimonials: of course, as your course is new, you still don't have testimonials about it, but nothing prevents you from adding testimonials about your qualification as a professional.
Promote the pre-sale to your email list
A pre-sale targets a small group of people and therefore should aim your target audience.
Your best chance is people who have already shown that they are interested in your product and bet on its quality. These people are on your email list.
– How to create a successful email marketing campaign
There is no need to bombard your mailing announcing the launch of online courses and pre-sales. Think that at this point you already talked about it in newsletters, blog posts and social networks and people are already interested in knowing more about it.
Therefore, focus on sending a single pre-sale email. Your content must announce to your audience that your online course is ready and they have the exclusive opportunity to purchase for a lower price and before everyone else.
Focus on generating expectations, let your customers know that they will be betas students and their feedback will have a big impact on the development of the course. Include an action button easy-to-see and click.
As a bonus, you can do a live stream to answer questions. This increases the value of what is offered and creates a more personal relationship between you and your customers, which will increase the goodwill and likelihood that they will send full feedback.
Collect feedback
Receiving feedback and taking action on what has been pointed out is the best way to improve your content and ensure the satisfaction of your audience before launching online courses. 
To organize the information received and ensure that all your doubts are answered, there are some questions that you can ask and send to the beta students:
Is there any part of the course that has been vacant? Which?
What was not covered in the course that in your opinion should it?
What do you want to know more about?
What did you think of the quality of the material?
Emphasize to your students that their feedback will help make your online course even better and that as beta students, they have guaranteed access to the material and will be able to take advantage of the improvements made.
Launching online courses: the time has come!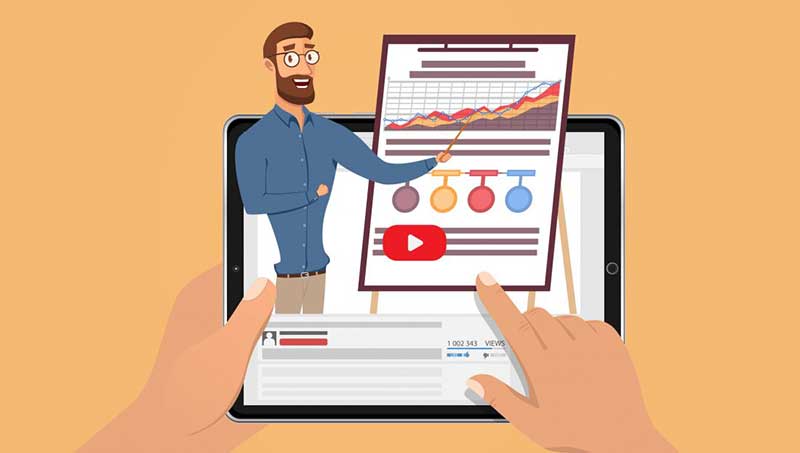 If you followed all the tips above, congratulations, your content is perfect and it's time to launch your course for the general public.
Don't forget to update the price on your landing page and change your sales language, announcing the official launch.
Also don't forget to point out the address where your content will be hosted. If you haven't thought about it yet, rest assured, all you need is a online platform ready and complete like Coursify.me. 
Through our Learning Management System (LMS), you create your online school, personalize your page with a cover image, title, subtitle, logo, domain and integrate with your computer and Dropbox, Youtube and Vimeo accounts to upload content. The management of enrollments, students and online payments are also done through the platform.
– Whats is a Learning Management System
Present in more than 60 countries, Coursify.me is an intuitive and easy to use eLearning platform, being the perfect solution for you to set up your own business and launching online courses. 
To learn more, visit our website, take a test and enjoy all the features of our platform to create and sell quality online courses.