How to create online quizzes
In any classroom using varied resources to teach the subject is always welcome by the students. Engage teachers already learn to let the old blackboard at the side a little and use more dynamic techniques to gain the interest and attention from the student. And that does apply to the world of eLearning as well.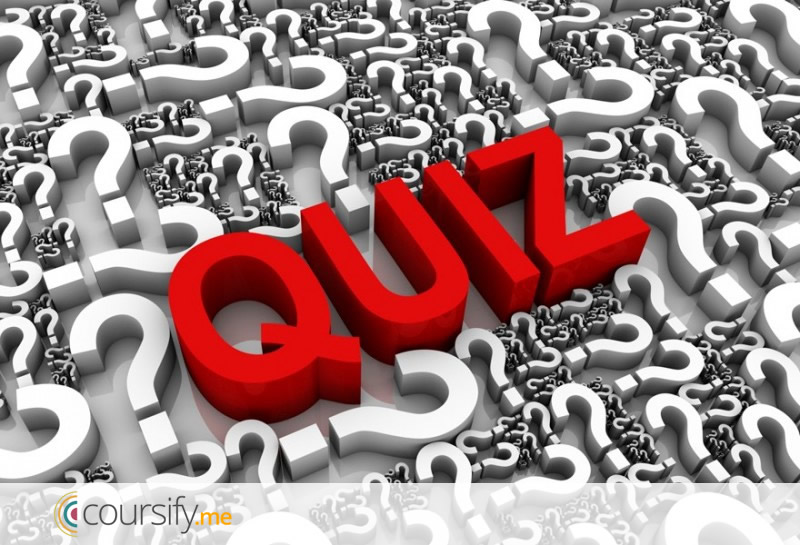 Apps to create quizzes and online tests
There are several strategies to make the learning process more easy and attractive, but on this post we will talk about one that despite is not new, never crease to be effective: the quiz. A quiz is a simple and quick method used to test knowledge, by the teacher and even by the own student. By answering a quiz learners can check their understanding, reinforce key concepts, provide feedback and take a quick break from the learning flow, working in a more dynamic and motivational way.
To help teachers to develop smart, dynamics and attractive quizzes there are several online apps that generate a personalized quiz. Each one of these tools has different resources and we list some options to help who is looking for the ideal one to their business.
Classmaker
Classmaker allows you to create individuals or groups quizzes. It has three options available for create a quiz in test menu. Only the Standard package is for free.
Google Docs
Many are already familiar with Google Docs and for that reason prefer this tool to create their quiz. For those that still haven't explored it functions, Google Docs besides being for free offer a word processor based on web, spreadsheet, presentations and construction of forms.
Wondershare Quiz Creator
This app produces fast and easy to organize quizzes. Has option to inclusion of flash files and researches with multimedia objects. Quick to make and publish.
QuizBox
QuizBox is free and can be used to create quizzes for blogs and websites. It allows to define the number of questions and multiple choice answers.
ProProfs
100% online and free of charges, the ProProfs Quiz creates online tests with colors and images. Practical, allow the user to create and share a quiz, and students can check the results immediately.
Quibblo
Quibblo is a quiz social network. It makes it possible to create quizzes and researches, share it, see the result in a graphic and compare answers with other people.
EasyTestMaker
Very complete, EasyTestMaker generates online tests for free. The app allows the construction of multiple choices quizzes, filling, answer, matches and true or false questions.
Quizz.Biz
Ideal tool to bloggers and webmasters, Quiz.biz creates quizzes for free and integrate it on blogs and websites, so that the visitors can access it.
Most of those apps, besides create quizzes offer the option to integrate it in websites and social networks, perfect solution for who is elaborating as for who is promoting an online course. Easy to understand and use are a very useful tool to let your course even better.
Is the course ready? Now all you have to do is contact Coursify through the email hello@coursify.me and let the rest with us!