Copywriting: How to Create Powerful Sales Copy
Do you know that text that catches your attention on the internet, among countless others? So, this happens thanks to well-done copywriting.
Great sales texts are out there, drawing our attention on landing pages, banners, emails and social media ads. 
In this article, we'll talk more about this conversion-focused writing and how to create messages that drive sales. Check out!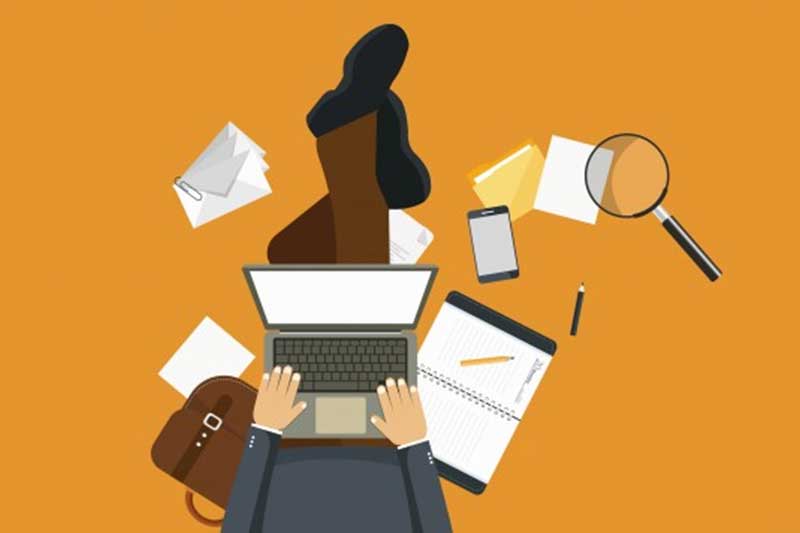 What is Copywriting?
Copywriting is a type of text that helps companies and professionals to sell their products or services, both online and offline. It typically delivers persuasive messages that encourage people to buy as soon as possible.
The right words have the power to turn your idea into a successful business. If delivered to your audience at the right time and in the right format, impactful copy boosts sales significantly.
The word copywriting is still strange to many people, and if you are already used to creating other types of written content for your business, such as a blog post, you may be wondering: what is the difference between copywriting and any other type of content writing?
Copywriting vs. Content Writing
Both copywriting and content writing are used as a way to connect with your online audience. But they have very different purposes.
Copywriting is writing advertisement or marketing text that is intended to drive sales or a specific action. Common uses are in emails, landing pages and advertisements.
Content writing is generally intended to entertain, educate or inform an online audience. Common uses are in blogs, e-books, whitepapers and informational web pages.
The two types of writing involve different skills and techniques. While it's possible to be great at both, a good copywriter is not necessarily a good content writer, and vice versa. 
Now that you understand the importance of copywriting in increasing your sales, let's look at four steps you should take before sitting down to write your copy.
4 Steps to plan a great sales copy
Writing well can be a challenge for anyone, but lack of inspiration and skill can be overcome with the right planning. 
Step 1: Set your goals
The goal of sales copy is to persuade people to make a purchase, but that's a rather obvious and empty statement.
To get the best results from your copywriting strategy, be as specific as possible about the goals you want to achieve. You can use, for example, the SMART objectives framework:
S = specific 
M = measurable
A = achievable
R = relevant to your long-term strategy
T = time-based
Let's imagine you're launching an online course about investment for beginners, with numerous modules and lessons, and you need to create a sales copy for your launch campaign. The goal is to sell as many courses as possible. 
Putting into SMART, your goal could be: sell 50 subscriptions in your annual plan, totaling $30,000 in sales by January 31st. 
With that goal in place, we meet all the criteria for a SMART goal:
Specific = sell annual subscriptions to new customers;
Measurable = 50 subscriptions, resulting in $30,000 including discounts;
Achievable = sales value 5% higher than last year;
Relevant = resulting in increased market share;
Based on time = until January 31st.
Now, with a specific copywriting goal, it will be easy to evaluate the results at the end of the campaign and see if you did a good job or need to make adjustments to your strategy and sales texts.
Step 2: Think about your target audience
To create brilliant copywriting, you must understand who you are selling to and why they would care about what you have to say. 
Who is your target audience? What are your pain points, needs and desires? What's so special about your offer? Why would they believe you? Answering these questions will help you create a compelling message and choose the right tone and language.
Going back to our beginner investment course example, your outreach campaign's primary audience may be young people interested in starting to invest their money in the stock market, thinking about future earnings. In that case, you should focus on how you will help them understand financial market concepts in a light way and show that they can start applying what they've learned as soon as possible.
To reach this audience, you can create an advertising campaign aimed at social media. Use a humorous, energetic tone of voice and show results that they can achieve in a short time. 
– Know what your personas are looking for and attract leads
Step 3: Deepen your search
Once you've identified your target audience and their needs, deepen your search and get more detailed information:
Listen to your prospects and identify how they express their needs. What words do they use? Visit forums, read social media comments and ask questions on sites like Quora. Record all messages that come from them – you'll use them in your copywriting later.
Make a list of features of your product or service that will be valuable to your target audience. Following the above example, you can think of practical classes on interest calculations, chats to clarify doubts, etc.
Shape the offer to make it irresistible and stand out from the competition. Look at your competitors and decide if you would like to offer a lower price for a limited time or some extra bonuses, for example.
Now that you have all the details and information you need, it's time to use them to create a solid structure.
Step 4: Design your copy structure
There are several approaches you can take to structure your sales copy, and even some ready-to-use formulas. The most popular examples are:
AIDA = attention, interest, desire and action;
PAS = pain, agitation, solution;
4Ps = problem, promise, proof, proposal;
Star, story, solution.
Although they look very different, they all have one thing in common: You can't offer a solution if you don't know the problem. The more relevant the pain point you touch, the more likely the person will consider your offer.
How do these formulas translate into specific copywriting formats? Let's look at the more extensive sales copy format, like the one used in a presentation. The structure can be as follows:
Title
Problem or opportunity
Value proposition 
Success cases or testimonials
How does it work? Key product features and technology
Your solution's advantages over competitors
Price or one-time offer
Contacts
For a presentation, this can be great, as long as it doesn't exceed ten slides. However, depending on the channel you are using, such as a social media ad, this structure will need to be much leaner, going straight for persuasive information such as price, discount and product benefits. See the example below: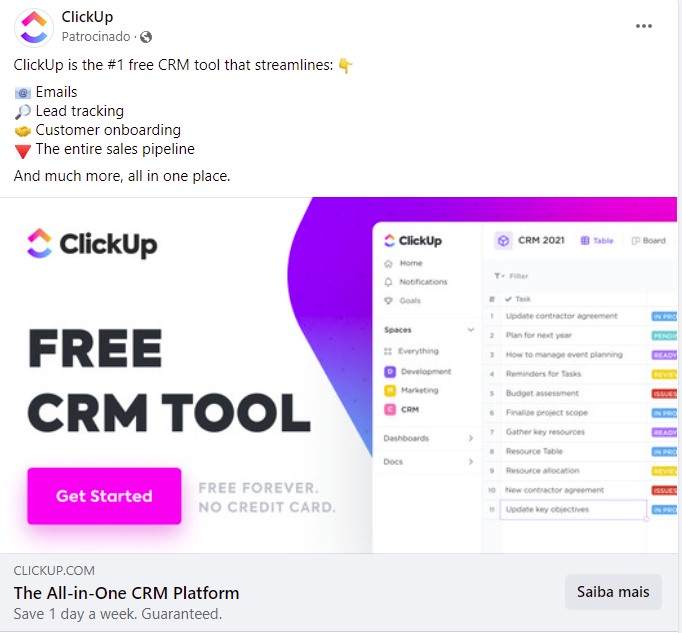 As you can see, depending on the segment, copywriting can have different elements, but the main ones, such as the problem, the value proposition, the product features and the benefits, are universal.
– 6 Ways to Sell on Social Media
3 Copywriting tips to sell more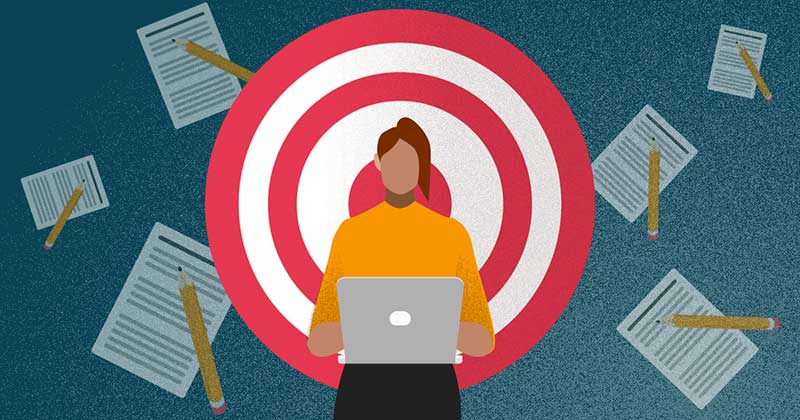 Now that your planning is done, comes the most creative part of the process. Take the defined structure and think of a title for each point.
Headings will make your sales copy readable. Then create content for each point and enhance your text using a tone of voice that matches your brand and your target audience.
Here are some tips to make your copywriting shine:
Always think about what matters to your customer
One of the biggest mistakes some copywriters make is to focus on the product's features, rather than the value it brings. 
Remember the famous saying: your customer doesn't need a drill, your customer needs to drill holes in a wall. That's exactly what it means to think about what matters to the customer: talking about value, not functionality.
For example, this is how Phillips tells its customers about its epilator. Note that there is nothing in the ad about how the device works, but it's clear why you should have it.

Use common language
This tip goes hand in hand with the first one: Think like your customers mean to speak the same language as them. Study how your potential customers talk about their problems and expectations and use your own words to create a copywriting that they identify with. 
That way, your message will sound like you're reading their minds and will be 100% relevant, which is critical to a productive conversion.
Avoid slang, professional terms and jargon. The only exception here is if you sell a product to a specific target group of professionals, for example an online course for web developers. Here, you will have to show your expertise and that your product is technically up to their expectations.
Work with emotions
Use emotions to attract attention and solid logic when explaining all the whys. People are not rational most of the time, even when they make a purchase, but they still try to make an informed decision.
Here again, your copywriting will have to be adapted to the media format used. If you create sales copy for a shorter ad format, images, slogans, or your customers' ranking scores will do the job (and the difference). 
If we're talking about sales pages or an email, for example, take advantage of the extra space to highlight your offer, its benefits and perfect the emotional appeal, the one that convinces the customer that he needs and deserves what you have. to offer. See the following example: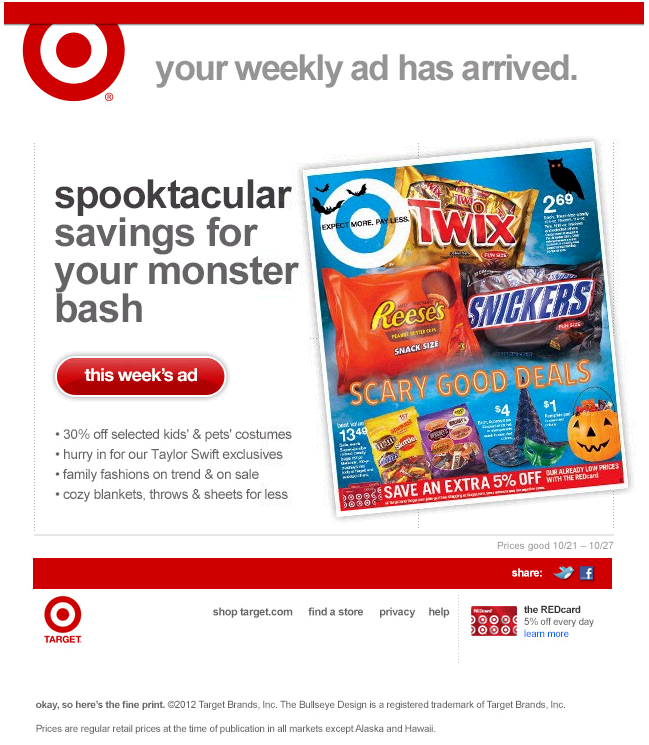 With these copywriting tips, you are ready to start practicing and creating powerful sales texts to sell your online courses.
– Practical guide for creating and selling online courses
Complete eLearning platform, Coursify.me is the ideal solution for those who want to create, sell and promote courses on the internet.
Serving companies and professionals in more than 60 countries, the platform is a dynamic and customizable Learning Management System (LMS).
– Whats is a Learning Management System
To learn more, visit our website, test the platform and start selling online courses right now.