Guest Post: Everything you need to know about this strategy
Are you looking for a powerful strategy to generate traffic and build authority for your website? Guest post it's an effective way to expand your reach, increase your visibility, and establish yourself as an expert in your niche.
But to achieve good results, it is important to understand how to take advantage of the benefits of the guest post in the marketing of your business.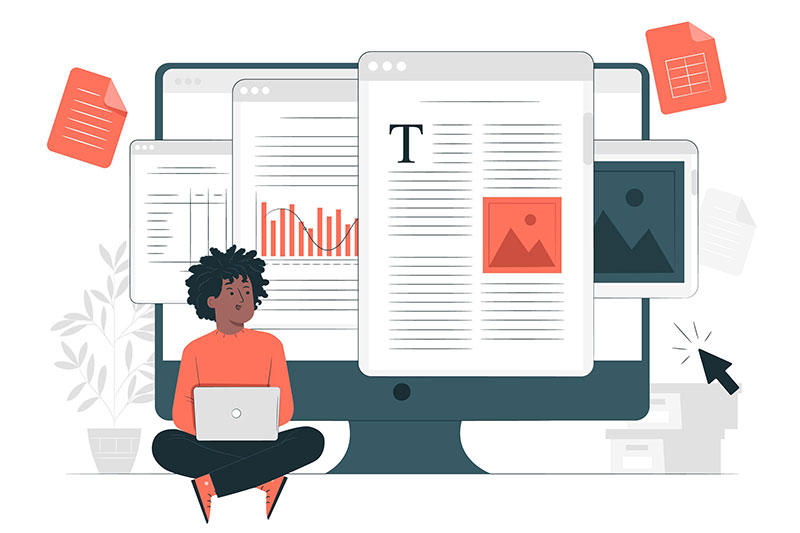 What is a Guest Post?
A guest post is a type of collaboration where you write relevant and valuable content to be posted on a third-party website or blog.
This collaboration allows you to reach a new audience and drive traffic to your own website, since you can not only mention your business, but also link to your page.
The main idea behind the guest post is to leverage the authority of the hosting site to increase your brand visibility and establish yourself as an expert in your field.
By providing useful and quality information to the audience of the site that is hosting your content, you are building trust and credibility for your own brand.
Also, the guest post is an efficient link building strategy, which, in turn, helps a lot to improve your site's ranking in search engines like Google.
– Link building: 5 strategies that get results
Benefits of Guest Post for your business
The guest post strategy offers a number of significant benefits for marketers and business owners alike. Meet some of them:
Range expansion: By publishing content on third-party sites, you have the opportunity to reach a whole new audience. This allows you to expand your reach more quickly.
Increased qualified traffic: In marketing, the most important thing is to attract qualified traffic. By directing visitors from third-party sites to your own site, you are attracting people who are already interested in your niche or industry. This means that the traffic generated through the guest post is more qualified and more likely to generate conversions.
Establishment of authority: By publishing quality content on reputable sites, you are establishing yourself as an expert in your field. This helps build authority for your brand and can lead to opportunities for future partnerships and collaborations.
Building relationships: Guest posting is also a great way to build relationships with other professionals and influencers in your niche.
Better positioning in search engines (SEO): When you publish guest posts on an authority site, it is generally permissible to include a link to your own page. These links help improve your search engine rankings, which means more organic traffic and visibility for your website.
– SEO: complete guide to have more visibility online
How to find the best opportunities to do Guest Post?
Finding good sites to do guest posts is essential to the success of your strategy.
Here are some tips to help you find quality sites that are open to collaborations:
Keyword search: Start by researching keywords relevant to your niche. This will help identify the top sites and blogs that are sorting well in search engines. These sites likely have an audience relevant to your niche and may be open to collaborations. You can use free tools for this, such as Ubersuggest, Semrush and even the Google Keyword Planner.
Competition Analysis: Analyze your competitors' websites and blogs to see if they have guest posts published on other pages. This can give you an idea of ​​the sites that accept posts from third parties.
Manual search: Do a manual search using keywords to find sites and blogs that may be interested in guest posts. Check published content to ensure it is relevant to your business.
Social networks and forums: Use social media and forums to find sites and blogs related to your niche that you can create content for. Join groups on Facebook, LinkedIn and other platforms and stay tuned for opportunities shared by other members.
By following these tips, you'll be well on your way to finding the best guest posting opportunities for your business.
But be careful: remember to carefully research each site before contacting owners to ensure your content is relevant and valuable to their audience, and vice versa.
Tips for writing an effective guest post
Writing a quality article is essential to attract readers' attention and achieve desired results.
Here are some tips to help you create a guest post that adds value to readers.
Know your target audience
Yes, everyone says that, but the truth is that if you don't know who you're writing for, you'll hardly know how to create an attractive and thought-provoking text to attract qualified traffic.
Before you start writing, research your hosting site's target audience. This will help you tailor your content to meet the specific needs and interests of the readers in question.
Choose a relevant topic
Choose a topic that is relevant to both the site and your industry.
Even if the site doesn't have the same focus as yours, find subjects that permeate both niches. For example, if you have an online HR course and will create content for a sales management course company, you may find opportunities to relate the importance of HR training to good results in the commercial area.
Create an attractive and thought-provoking title
The headline is the first thing readers see, so make sure it's catchy and piques their interest.
Use relevant keywords and create a promise of value to readers.
– How to define keywords for your SEO strategy
Structure the content in a logical and threaded way
Divide your content into sections with headings and use subheadings to make it easier to read.
Use short paragraphs and bulleted or numbered bullet points to make the content more scannable.
Provide valuable information
Be sure to provide information that is valuable and of interest to readers. This will help build your authority and a captive audience.
Remember that in addition to technical knowledge, there is something that only you can use to your advantage: your experience. Merge theoretical knowledge with empirical knowledge and watch your audience form.
Use examples and case studies to further illustrate and explain what you are saying. This will help make your content more tangible, rich and easy-to-understand.
Include a call to action
In the end of your guest post, include a call to action that encourages readers to interact with you or visit your site.
Also, don't miss the opportunity to put a CTA to sign up to receive news. This will help drive qualified traffic to your own website and create an email list for your business.
– Best practices for building an email list
Remember to review and edit the guest post before sending it to the partnered site.
Make sure your content is clear, concise and well-written. This will help ensure that your post is accepted and has a positive impact on your marketing strategy.
Use Guest Post to increase your audience and sell more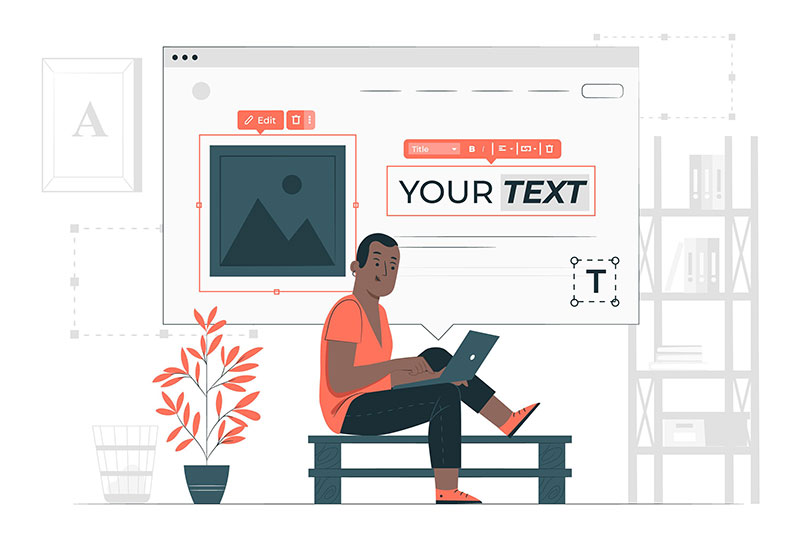 When guest authors share their knowledge and expertise, they create a valuable connection with new audiences generating more traffic and, consequently, expanding the reach of content.
However, make sure you have a well-rounded strategy and speak to the audience you want to reach, addressing only topics relevant to your market. After all, creating content to spread on other sites about very beaten or irrelevant subjects will burn cartridges with a strategy that will potentially yield little result.
Also consider that, in addition to acting as a guest author, you can leverage the authority of your website and blog and open space for professionals who want to guest post. This is a great way to "earn" quality content for your website.
If you already have one top rated blog, you can monetize your guest post strategy, charging for other professionals or companies to create content for it or insert links in articles already published.
This is an excellent way to earn money and continue "growing" your Blog, as long as you create an effective guest posting policy that guarantees and maintains the quality of your work.
– How to use your blog as a marketing tool
If you are starting an online business and want to grow your audience organically and sustainably you cannot give up this strategy.
Produce quality content and leverage it across all of your marketing channels, turning it into social media posts, ebooks, videos, ads, and more.
Remember that on the internet ,what counts is the content. If you want to rank well in search results, dedicate some of your time to creating relevant content for the audience you want to reach.
If you want to check our guest post policy click here!