How to build an email list for your business
The ROI for email marketing remains the highest among all marketing strategies – $ 40 for every $ 1 spent. Which is why, a long email list is so desired by companies today.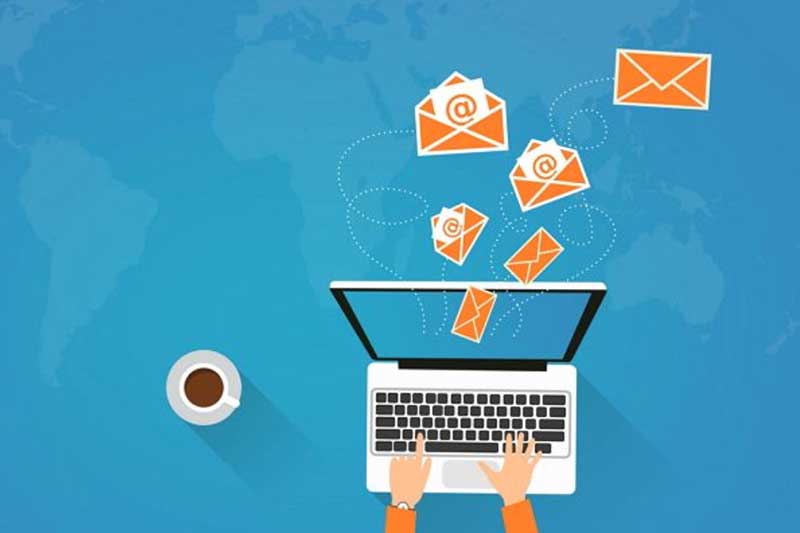 Importance of having a qualified email list
Those who want to sell online know that they need to gain an audience. After all, the best product in the world will not be sold if no one knows it exists.
Among the various strategies known to reach an audience, having a sales page (landing page) and producing content are among the most acclaimed. But the truth is that a landing page alone will achieve a conversion of around 5%, which means that you lose 95% of potential sales. 
And what about those people who are considering buying your product, but have not yet made a decision?
Instead of simply directing an interested customer to a sales page and risking losing their attention, you can add them to your mailing list and continue the conversation, sending relevant content about your product, engaging him and, finally, convincing him to buy.
The key to sales success is building an email list made up of potential customers (leads).
But what is an email list anyway?
An email list is the set of e-mail addresses you get when someone signs up for your newsletter, blog or webpage.
However, when it comes to sales, it is much more than that. A popular marketing saying says "The money is in the list".
Engaged customers can generate a lot of money for your business. At the same time, if the contacts you have are not relevant, your sales may stagnate.
The main purpose of growing your email list is to increase the number of potential leads. 
The two main conditions for building a successful list are as follows:
Having traffic on your website
Providing attractive registration forms
There are some methods easy to implement to achieve results that can be seen in a short time, but first, let's cover some basic principles.
Best practices for creating an email list
We have separated three tips that you should keep in mind when creating your email list:
1. Get an email service provider
Before you begin, it is important that you get one email marketing provider that works well with your business model, like Mailchimp.
– How to create email campaigns with MailChimp
We recommend that you check that the chosen provider offers the following features:
ability to send subscriptions to different lists
ability to segment your subscribers based on various behaviors
ability to send automated messages based on these lists and segments
With this, you will have everything you need to start building an effective list.
2. Keep your list healthy
A healthy email list means that you approach people who know you, are interested in your brand and have signed up in some way on your website. Only this type of contact results in high conversion and generates results. 
In addition, many people change their email address, so you should delete inactive addresses regularly. At least once a year. Focus on quality, not quantity.
3. NEVER buy an email list
There are many people who sell email lists with thousands of "quality" contacts.
The truth is, most likely, this list is a big spam trap that will ruin your sender's reputation.  With enough spam complaints, your service provider will close your account.
If you want to end your email marketing career before you even start, go ahead and buy a list.
However, if you prefer to adopt a smart strategy, see our tips below. 
5 Email List Building Tactics
We've listed five proven tactics on how to build a (clean) email list from scratch.
1. Develop qualified content
The first thing you must create is content that interests your audience and convince them to subscribe to your list to receive more.
– Advantages of Content Marketing for your business
Do not panic if dozens of people do not sign up, the more targeted your content, the more restricted the number of interested parties, however, all registered addresses will be of potential customers.
Include with the content a button to receive new updates via email and a button to share. 
Well-crafted materials engage readers who have the potential to share them with others, increasing their reach. 
2. Host your content on conversion pages
When your visitor reads your content, you don't want them to leave without subscribing to your list.
The best way to fully get your attention is to host your content on an attractive conversion page, a landing page.
These pages usually come in two forms:
Squeeze Page – the idea of ​​this type of page is to exchange email addresses for content.
Tell Me More Page – the page delivers content and asks for the user's email in exchange for more free content.
A Squeeze Page is famous for achieving a high conversion rate and, Tell Me More Page, for gaining a continuous flow of subscribers to your email list.
Remember that your landing page must communicate very clearly to who the product is, what the user is going to win and the action button for email registration.
It is important to note that sales pages serve exactly this purpose, taking the customer to action. However, you will still need to host your product on a website or platform to make it available to the public.
3. Don't underestimate a surprise pop up
Although the registration form is important, it is still quite passive. You expect your visitors to subscribe to your email list willingly.
Pop-up forms are dynamic in nature. You can configure them to appear at certain times or at certain events.
This feature is a great lead generation magnet and there are several ways to use it. For example, you can show the pop-up after a certain number of seconds, after the user visits a certain number of pages, or when they are about to leave your page (exit pop-up).
Our advice is that you test some of these options and see which one works best for your business. 
4. Offer an incentive
If you want visitors to provide their email addresses, you need to give something in return. Something they consider relevant.
The most common incentive is to offer a discount, sale or free shipping for a limited time. In the case of online courses, you can offer a free mini-course or a discounted package.
– Step by step to create an online mini course
You can also simply offer visitors access to your newsletter, through which they will receive relevant information periodically.
The incentive options are numerous and, if you know your target audience well (as you should), it will not be difficult to have good ideas.
5. Bet on a referral program
Similar to using incentives to grow your email list, with a referral program you use your current subscribers to get new ones. 
This is a tactic that has helped giants like Uber, PayPal, Dropbox and Hotmail to become leaders in their segments.
With referral programs, you convince your subscribers to share your offers with friends, family and colleagues.
There are free ways to get referrals, like adding a button to share your newsletters and other content with others.
– How to create a Newsletter that converts
This feature works, but it may not be attractive enough. Instead, try to give something valuable in exchange for a referral.
This can be free shipping, a discount coupon, or even a free module or your course.
At the end of the day, the important thing is to have a specific strategy and be consistent in your communications for acquiring and retaining customers.
A long, good quality email list will allow you to move your leads further down the sales funnel and convert them from new subscribers to loyal customers. And that is the main objective of the entire list building process.
Remember, "the money is in the list".
Engage your audience and sell more online courses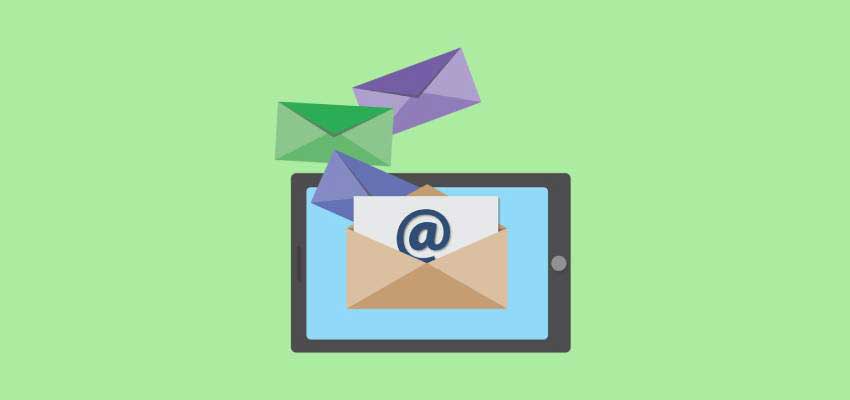 Forming an email list may seem like just the beginning, but if worked well, it is the key to success to grow your business. 
With a list of potential customers in hand, focus on producing qualified content to keep the conversation going with your audience, offering material of interest until sales occurs.
Excellent resource to advertise business online, MailChimp is an extremely attractive option for those who are starting their email marketing strategy.  
– How to create a successful email marketing campaign
Besides being very accessible and simple to use, the tool also makes it very easy to start building an email list and running marketing campaigns without prior knowledge.
The entire user interface is intuitive and well documented, designed so that anyone can send professional looking emails.
Complete eLearning platform optimized for SEO, Coursify.me is the ideal solution for those who want to create, sell and advertise courses on the internet.
Serving businesses and professionals in more than 60 countries, the platform is a dynamic and customizable Learning Management System.
– Learning Management System: What is it?
To learn more, visit our website, test the platform and understand why we are the best option for your online course.