MailChimp: create email campaigns to sell online courses
Among the many email marketing providers currently on the market, you've probably heard about MailChimp.
Favorite among many companies, know a little more about this service and understand how it can help leverage your business.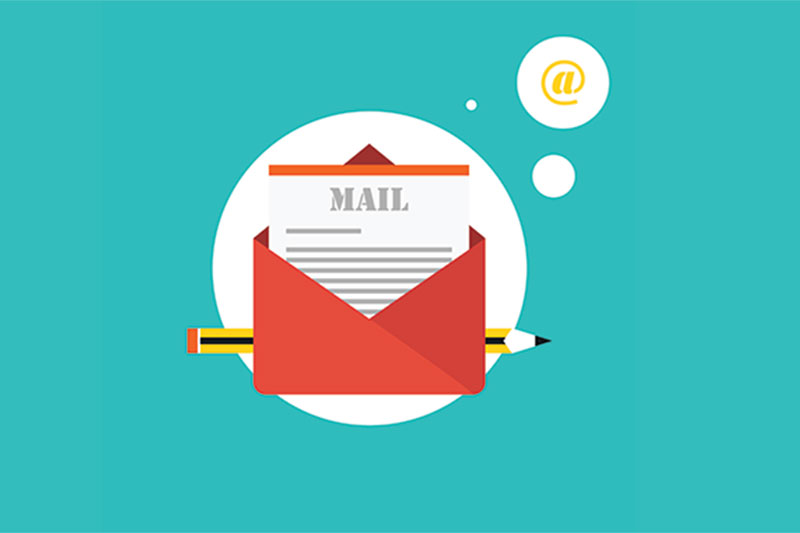 What is MailChimp?
MailChimp is a web-based email marketing service. Its main function is to help companies and professionals create and send newsletters, share them on social networks and track their results.
Even with all the new online communication channels that come up every day, email continues to be one of the most effective marketing tools.
– How to Create a Successful Email Marketing Campaign
There are 4 billion email users today and this number is expected to grow to 4.5 billion by 2024, which represents more than half of the world's population. Impressive, isn't it?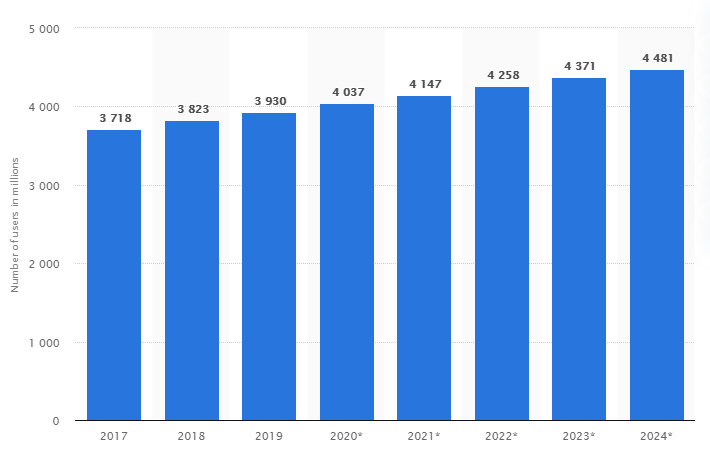 Source: Statista
In addition, the ROI of email marketing is one of the highest among advertising channels.
According to 2019 data from Litmus, for every $ 1 invested in email marketing, companies get $ 42 in return on average. Depending on the industry, this return may be even greater.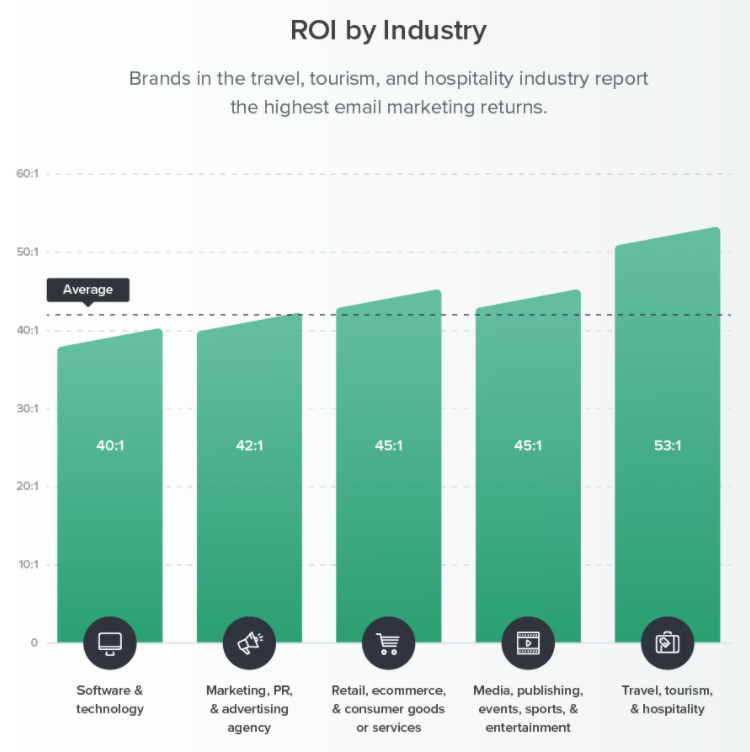 Two factors help to explain these excellent results: the investment required is low and the conversion rates are high.
To start an email marketing strategy, you need only 3 ingredients: a domain, a sending tool and a person to execute the strategy.
Why use MailChimp?
Technically, you can send a newsletter through your personal email.
There are also email providers like Gmail, Hotmail and Outlook that you may be more familiar with. So, why use MailChimp?
Well, first of all, know that these services are designed for a person to send an email to only a few people at the same time – not a complete list of users.
MailChimp is designed to send emails to thousands of addresses at the same time.
Ranked 8th in Best Software 2020 and used by more than thirteen million small businesses, the tool allows free sending for up to 2000 subscribers.
Easy to use, you can create HTML email templates without any coding. And to improve, the service integrates nicely with various platforms such as WordPress.
If you are still not convinced, take a look on other features and benefits that MailChimp offers:
Unlimited number of recipients: most e-mail services and Internet service providers (ISPs) limit the number of emails you can send at once. With MailChimp you can send an email to an unlimited number of recipients at the same time.
Higher deliverability: the service works with ISPs and corporate domains to ensure that your emails are recognized as secure and approved. If there is a problem with delivery, MailChimp will try to resend the email and will tell you what the problem might be.
Privacy laws: senders are required by law to include an unsubscribe link in all emails. MailChimp automatically includes this and asks recipients why they are leaving your list.
Professional layout: the tool offers a wide variety of customizable templates to create your email layout. You can also create a template from scratch.
Compatible with multiple readers and devices: MailChimp gives your recipients the option to read your emails only in HTML or in fully stylized text. In addition, it also provides tools to see how your email campaign is displayed on mobile devices.
Integration: MailChimp enables perfect integration with other applications and services. Works well with CRM software, WordPress in general, registration forms for e-commerce, social networks, among others.
Analysis of results: unlike what happens in the case of sending an email through your personal email, the provider give you all sorts of analytics on successful deliveries and open rates.
Want more? Here are some cool things you can do with MailChimp:
Divide your lists into groups: dividing your subscriber base into subgroups based on engagement, location, social statistics, and more, lets you customize your message and organize your sales funnel.
Install a registration form on your site: customize the required fields and embed the HTML in your site. MailChimp also helps you submit your application form via URL, Twitter, Facebook and QR code.
Schedule: you can prepare your emails in advance and schedule them to be sent on specific days and times.
How much does MailChimp cost?
MailChimp offers a variety of different plans. See a summary below.
Free: As long as you have up to 2,000 subscribers in all your account listings, you can send up to 12,000 emails per month without paying a cent.
Monthly plans: You can upgrade to a paid plan if you do not want to limit the number of emails sent per month. Unlimited email plans start at $ 10 for 500 subscribers and go up from there.
Pay as you go: If you are not a frequent sender, you can purchase credits that act as e-mail seals. Buy them when you need them starting at $ 0.03 per email. The price decreases as the volume increases.
Remembering that these values ​​can be updated, so it is best to check directly on the company page: http://mailchimp.com/pricing/.
6 ways to use MailChimp for your business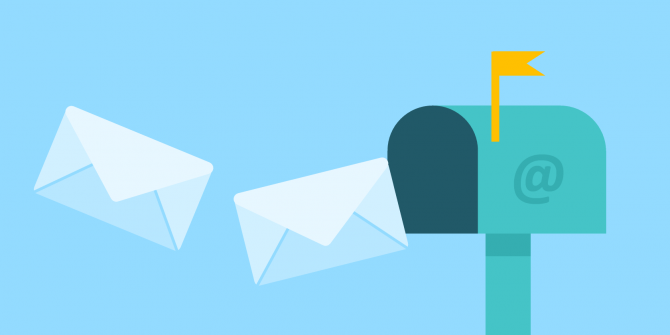 MailChimp offers highly effective ways to create email marketing campaigns for your business.
Here are six tips on how to make the tool work for you.
Create an email ad
Create a killer email and send it to everyone on your list. Once you have all your contacts imported into MailChimp, on the recipient screen, select the "send to whole list" option.
Send emails to a specific audience
Ideal for those who use the sales funnel strategy, MailChimp easily targets your lists. Simply use the "send to a segment" option on the recipient's screen and choose the group to which you want to send.
Reactivate subscribers
Someone is not opening your email? Send another asking if the person is still interested in your product or service. Offer a discount coupon or special offer for the first purchase.  
– How to use a Discount Coupon on your business
Bet on content marketing
Provide valuable information about your industry or product by setting up a four-week education campaign. The process is easy. Set the campaign start date and set emails to be sent 1 week apart. You just need to schedule once.
Create campaigns for special occasions
One of the most open email campaigns is the one focused on birthdays. Keep your customer base updated and send a happy birthday message along with a discount coupon for the next visit.
Optimize results
Send an email to the customer with more information when a specific link is clicked. You can do this automatically in the Automation area of ​​MailChimp by using workflows.
MailChimp is a powerful and effective feature to help your company get closer and connect with customers, increasing your conversion rate.
With a robust, free version and low-cost updates, it's a solid email marketing tool.
How to use MailChimp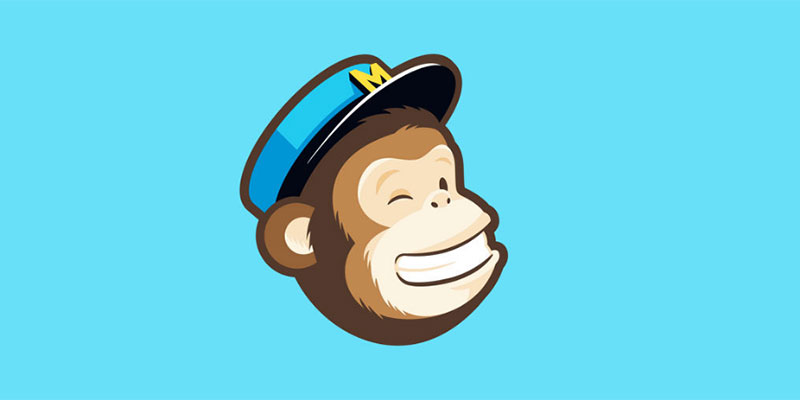 Setting up an account in MailChimp is very simple. Just go to the company website, click the "Sign up free" button and follow the steps indicated.
Once you've made this registration, you'll land on a dashboard page each time you log in that gives you an overview of your account.
This will keep you update on everything from your most recent campaign stats to how many people have signed up for your mailing list.
Manage a list
MailChimp allows you to easily organize your subscribers through lists, which are the basis of every email marketing campaign.
You can add new subscribers, access and manage your list on the "Lists" tab on the main navigation page.
Each time you create a new list – whether it's for your customers, subscribers, students, etc. – you are prompted to enter some default information such as who the emails are, how subscribers have entered your list, and how you would like to receive notifications about changes to the list.
Once you complete these settings, you can add new clients by entering each name and email address manually or by importing them from a worksheet, site, or database.
If you do not have any subscribers when you make the list, MailChimp will automatically create a subscription form for your list and allow you to customize it to post on your social networks and website.
Create a campaign
Once you've set up your list, it's time to prepare the email.
MailChimp provides a variety of basic templates to get you started (which means you do not need any prior knowledge of HTML).
You can easily edit layouts by dragging and dropping the different content blocks, and you can save your layouts for future campaigns.
Set up a new campaign by clicking the "Campaigns" tab in the top navigation bar and selecting the "Create Campaign" button in the upper left corner.
After completing the setup of your campaign, MailChimp checks and advises you if you skipped any important steps in the process. Then, just click "Publish".
Analyze a report
Once a campaign has been successfully submitted to your list, you can check its performance under "Reports".
Doing this analysis is critical to checking your email engagement, finding out which links are most appealing to your readers, and doing some testing with the user.
The reports are detailed and show how many people have opened your message, how often they opened it and what links they clicked on.
MailChimp also syncs with Google Analytics to provide even more detailed reports.
Why use MailChimp to promote and sell online courses
Excellent resource for promoting online business, MailChimp is an extremely attractive option for anyone who is starting their email marketing strategy.  
In addition to being quite affordable and simple to use, the tool also makes it very easy to start building an email list and running marketing campaigns without prior knowledge.
The entire user interface is intuitive and well documented, designed so that anyone can send professional looking emails without the need for a marketing degree.
Those who create online courses and do not understand anything about design do not have to worry, just choose a template and then define the layout and text using the drag-and-drop resource.
That way you can get in touch and develop a relationship with your students by maintaining a professional look and a sending schedule, which strengthens your Inbound strategy.
With a well-planned and aligned strategy, you will soon have your first students.
– 5 tips to attract students for your online course
Coursify.me is a dynamic and customizable eLearning platform, which provides all the resources you may need.
Present in more than 60 countries, Coursify.me is the perfect solution for those who want to create and sell online courses.
To know more, visit our website, test the platform and find out why we are the best option for you.