Free Resources for Improving Your Video Creation Skills
Today, people are watching more video content than ever before, from TikTok, YouTube, and Instagram Reels to major streaming services.
Do you work in an industry where video editing skills are paramount? Or perhaps you'd simply like to entertain a million of your closest online friends? Either way, this round-up of free resources for improving your video creation skills will help you level up your game.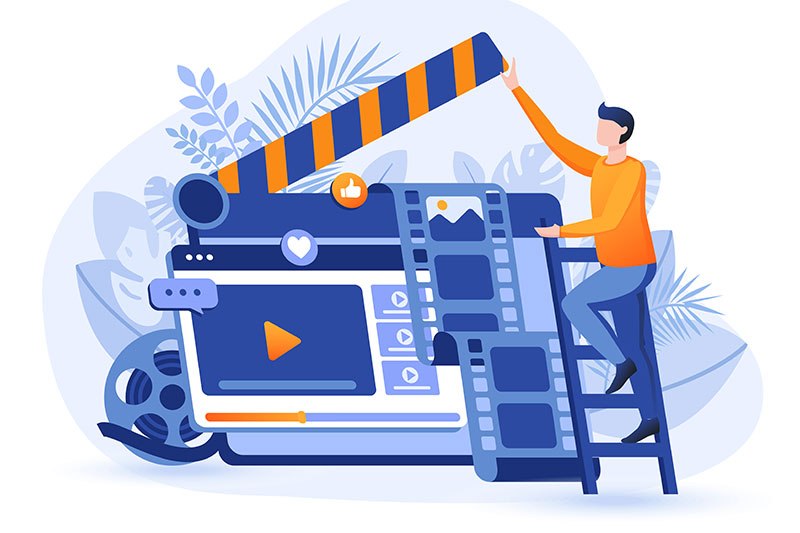 Ways to improve your video creation skills
There is no doubt that video has become the best way to gain more audience online.
Favorite type of media by the vast majority of people, both to improve your online courses and to optimize your marketing strategies, creating videos has become fundamental.
Here are some ways to improve your video creation skills without having to invest hard on it.
Consult a Tutorial
Often, hardware and software manufacturers provide free tutorials so you can master and fall in love with their products.
What type of camera do you use? Whether it's a dedicated DSLR or the onboard camera of your iPhone or Google Pixel, many camera manufacturers have published tutorials and guides to help you get the most out of your hardware.
When you read these instructions, you will learn how to manage and fine tune all of the camera's settings. 
Remember, practice makes perfect. Have the tutorial open while you practice, pause it when needed and learn by using your new device. 
On Google Pixel phones, you can select "Pixel Tips" from the Settings menu, then select Camera.
These tips will help you master video features such as how to use slow motion and timelapse features, setting up 10-bit HDR video capture, creating a timelapse of the night sky, or using Cinematic Pan for a Hollywood feel. 
Many other Android and Apple phones have similar tutorials that help to improve your video quality a lot.
– Tips for choosing the right camera for recording videos
Take a Class
Classes come in a range of types, from a structured and tested classroom setting to self-paced instruction. 
These can often gain you certifications for jobs that interest you, helping boost your professional profile as well as being informative and fun to complete.
In fact, if you are interested in completing any free professional certificates, you can definitely add them to your resume and list them on your LinkedIn profile. Some even come with badges which stand out on LinkedIn and which recruiters will be searching for in prospective job candidates.
PC-based video editing software can be intimidating to navigate, but there are many options that offer free online training courses for both beginners getting started and advanced users.
Hours of video lessons walk you through hands-on video creation projects highlighting important skills.
You can find hundreds of tutorial articles that take as little as 5 minutes (up to 20 minutes plus)  to read and implement. Look for tutorials that match your skill level – Beginner, Intermediate, or Advanced.
Don't forget, there is also the good old-fashioned way of learning in person through classes in your local community. 
Most of these will not be free, however, but keep an eye out for local events and one-off workshops that might help you broaden your video-making skills and experience.
– 10 tips for making tutorial videos for online courses
Learn from Your Peers
Whether you're making videos for work or just for fun, there are thousands of others facing the same filming and editing challenges you are. 
Many of them are YouTubers. Try to connect with those who you feel are relevant to your area of expertise and see if they would be interested in sharing their experiences with you. 
They might have tips and tricks for getting the perfect lighting, or tweaking the audio in post-production, for example.
You can also find helpful YouTube videos and written tutorials on blogs and websites by simply Googling your question or issue. Odds are, someone has found a solution and created a video or tutorial about it.
Free Computer Software
You can take your video editing to the next level with amazing software if you know where to look. See some options:
DaVinci Resolve 18 is a great pick for free computer-based video editing software. It is a full and complete program, not a free trial with time limits or paywalls. It works with Mac, Windows, and Linux. Its features include visual effects, editing, color correction, motion graphics, and audio post production. It also interfaces with editor keyboards and sound consoles.
Adobe Premiere is another top video editor. Free 7-day trials of Adobe Premiere are available online. Many other software solutions also offer free 7 to 14-day trials. Others provide an unlimited trial with a paywall prior to exporting your completed video.
Canva is becoming a go-to for interactive templates, and they offer many free video templates as well. Create a free account, select a free template, and upload your videos. You can add sounds, music, transitions, and clipart-like moving elements. Then, download your video as an MP4 file and share it.
The above software helps you to improve your video creation skills and to edit video taken anywhere, but sometimes you need to record what's happening on your computer screen instead. 
Ezvid, Flashback Express Recorder, Apowersoft Free Online Screen Recorder, DVDVideoSoft Free Screen Recorder, and Krut Computer Recorder are among our top picks. 
These applications allow you to record what's happening on your screen to create tutorials, video game walkthroughs, and more.
– Meet the best free screen recorders
Video Creation in the Palm of Your Hand
Maybe you don't want your video editing to be tied to your PC. That's okay, because you have a powerful computer in the palm of your hand—and there are plenty of programs that make video creation and editing a breeze.
TikTok's AutoCut is a popular option. Open the app and navigate to the upload screen. Select your video clips in the order you would like them to appear. After making your selection, click AutoCut, and engaging transitions and music will automatically be added to your video. Longer clips will be cut to whatever segment is perceived as the most pertinent.
Once you post your video to TikTok, a copy of the edit will also appear in your phone's camera roll. You can then share it to Instagram or other platforms.
Of course, Instagram has its own robust onboard editor for Reels. You can trim your clips and add music, special effects, and images called stickers. 
A recently added feature allows you to turn your own photos into stickers to include in your reels!
There may be times when you need on-the-go editing sans social media. In these cases free apps like CapCut or YouCut may be the solution. 
The free version of YouCut, for example, is refreshingly minimalistic. The primary function allows you to select video clips then use a slider tool to trim them. You can then download your video for use anywhere.
YouCut's free version also has an automatic template feature. Select one of hundreds of pre-programmed templates followed by the correct number of your own video clips. The clips are then integrated into the template, complete with special effects, music, and transitions.
– 12 quality video recording apps
Share Your Video, Get Feedback
Specific feedback is one of the best ways to improve your video creation and editing skills. Don't be afraid to post what you create on Instagram, TikTok, or YouTube.
After the video has been up a while, check the stats. Which videos have gotten the most likes or views? What makes them stand out? Is it the topic of the view or the editing? How might you replicate your success?
You may also receive feedback in the comments section that can point some new directions to follow to engage more audience.
Finally, ask for feedback. You may have an acquaintance who is experienced in video creation. You can also reach out to your professional network on LinkedIn for feedback, especially if some of your contacts work in film or marketing. 
Don't be afraid to share your work on LinkedIn in a post and directly ask your connections to comment, respond to the content with emojis, and share the content with new connections who you do not yet know. 
It can be scary putting yourself out there, but getting feedback on this professional network can really help you learn from constructive criticism. 
It might be a 'safer' environment too, as users on other social networks sometimes leave less than polite comments. On LinkedIn, users tend to keep the tone professional.
Improve your video creation skills and sell more online courses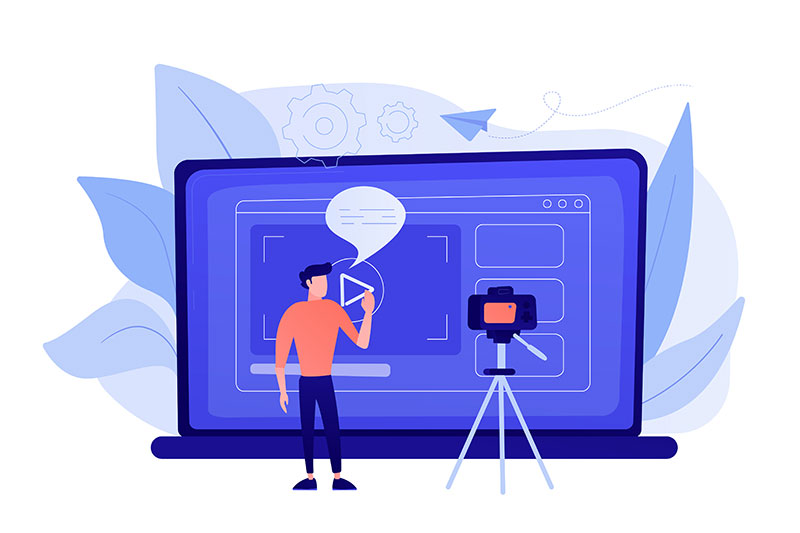 Today, almost everyone takes and shares videos on a regular basis. 
Whether your videos are just for fun, a form of self-expression, vital to marketing your business or an important part of your online course, you can use the free resources listed above to improve your skills and  the quality of your videos.
Integrate one or more of these tips into your next project of video creation and observe how your likes, favorites, minutes watched, and bottom line improve. It's time for lights, camera, action!
Elearning platform (LMS), Coursify.me has all the necessary features for you to integrate and import content from sites like Vimeo and YouTube.
– Whats is a Learning Management System (LMS)
Instructors can embed their videos hosted on any of these channels on their page on Coursify.me, making their classes better and more complete.
To know more, visit our website, test it out and enjoy all the features of our platform to create and sell quality online courses. If you need any help, !