Video editing: basics to edit online courses
Video editing is part of any content recorded to which one wants to give a professional look.
So whether you're producing videos for your YouTube channel, online courses or even a business presentation, it's important to know how to edit the final material.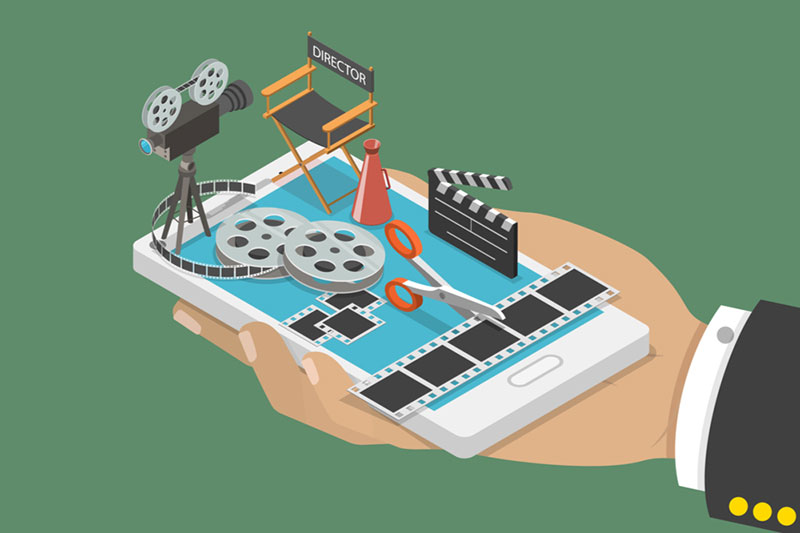 Why is video editing important?
Using video lessons is a great way to keep your students engaged. This is a rich mean to share information in an easily digestible format.
To get an idea, only on Facebook, 3 billion videos are watched daily.
By 2020, the forecast is that 75% of all mobile traffic in the world will be video content.
Aware of this public preference, companies and professionals from all areas invest in video creation, seeking to attract their target audience and stand out from the competition.
Want to know how to improve your content? Here are some basics of video editing that you can apply to your online classes.
Planning Your Video
Good planning defines the learning purpose of each video and how it will be achieved.
To begin with, ask yourself, "Where does this video fit into the course? Does it fit the entire course or a specific module? ".
The answers to these questions will influence the length, style and content of the video.
Next, make a video roadmap of how your content will be presented to the public so that it is fully understood. 
– 7 Tips to Create a Video Script
To make your planning easier, you can take the following steps:
Write a script: A script serves to organize your ideas so that you are consistent and succinct in your presentation. This helps save time (it's hard to edit ramblings) and keep your audience engaged. 
Ensure extra content / media: The biggest hurdle in video editing is not having enough raw material to work with. Make sure you have enough images, video and audio so you don't have to create it later. An important step here is to collect some B-Rolls, which are extra materials you can use to vary and enhance your video.
Mix Sound: This step includes sound quality enhancements such as reducing noise, adding background music and extra sounds, and adjusting the volume of the various clips to make them even.
Edit the material: After cutting out the parts you didn't like, it's time to move on to fine editing. This is the final stage of the video editing process, where you make sure all your footage, audio and B-Roll fit together perfectly. 
Add subtitles: This is an extra feature to add when you are 100% satisfied with your final cut. Subtitles add a good level of professionalism to the video and often make it easier for the viewer to understand.
– 5 Tips to Make Video Editing Easier
Video editing software
To do the work of video editing, there are good software options on the Internet. 
The right software for you will depend on what you want to do and your budget. If you simply need to cut some fat out of a video, you can easily use free tools like Quicktime or Movie Maker. 
But if you need a little more functionality, some good options are:
Most video editing software uses similar symbols for each action. This makes it relatively easy to switch from one to another if necessary.
– Screen Capture Softwares Most Used to Record Videos
Basic Video Editing Techniques
Here at Coursify.me our customers are very fond of Adobe Premiere Pro and Camtasia Studio, but the steps we will list below are universal and can be applied to any software of your choice. 
Here are the basic steps for video editing:
Upload your media (video, images and audio) to the editing software.
Add these media pieces (scenes) to the workspace.
Cut out the scenes with the scissors tool. This allows you to remove excess material in each scene and shorten the length of the video.
Arrange the trimmed scenes in a sequence / order.
Add details like transitions, subtitles and music.
In the link below you can see an excellent video editing tutorial in Camtasia Studio.
Transition Between Scenes
Skipping from scene to scene without a transition effect will make your video look amateurish and poorly done. 
It is important to smoothly transition between scenes in a way that does not distract the viewer.  
There are numerous effects options to make this transition and you need to choose the feature that best suits your content.
Youtubers with a young crowd often wear drier cuts to shock their audience.
In film, landscapes and melodies are often in charge of making this transition. For online courses, however, it is better to opt for more discrete features.
There are two simple transitions tools that give your videos a slightly more professional and sophisticated feel, but don't distract the viewer if they are well done. They are:
Cross Dissolve: The first scene darkens and the second appears. This gives the effect of a gradual transition from one image to another. This is a great transition to use as it is giving the student a clear visual indication that the focus has changed. 
Split edit: Type of transition where instead of sound and image switching simultaneously from scene A to scene B, the audience begins to hear audio from scene B while still viewing images from scene A or vice versa.
Adding Details
Once the structure of the video is in place and you are happy with how it flows, it's time to add the latest details to add that touch of professionalism.
Lower Thirds
To help the audience identify who the person on screen is, use lower thirds. The term may not be familiar, but you sure know what it is. The lower third is the image that appears at the bottom of the screen with the interviewee or interviewer's name, title or subject, and the broadcaster's logo. This feature appears in the area of ​​the screen that is "not in the way" of the viewer's gaze, ie it does not interfere with what is being shown. Tip: Be sure to use contrasting colors between the lower third and the text to make it readable.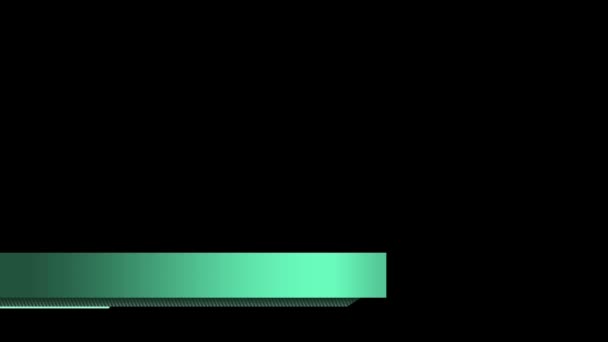 Ken Burns Effect
If you have still images you want to add to your video, there are two great features you can use to make them more interesting: pan and zoom. Panning and zooming an image is often called the Ken Burns effect. This serves to create a visual effect that makes the viewer think the image is not static, making these sections much more attractive. See how it works in the example below:
Audio
Adding some background audio helps reduce the sense of isolation and gives the content more dynamics.
However, you should only do this when appropriate. Any music added should match the tone of the video so that it does not distract the viewer from the video itself. Avoid melodies that are constantly changing pitch and be sure to reduce the volume of background music relative to the vocal track. 
Tip: Video editing is a task that can extend forever, so set a deadline.
– 4 Great Voice Recorders for your Business
Exporting Video
When you're happy with your video, it's time to export. Just joy, right? Well, it should be, but unfortunately this is a step in the process that causes the most problems for people.
Many of the terminologies and phrases are very technical, so here are the steps for exporting video on at least two software, Premiere Pro and Camtasia.
Exporting in Premiere Pro
To export a sequence as an H.264 file (the most popular option), make sure the Timeline panel is active and choose File> Export> Media or press Control + M (Windows) or Command + M (Mac OS)
Choose a format: H.264 is the best way to go with most use cases and choose the default: Match Source – High Bitrate
Choose a file name and save location (desktop, etc.)
Save as mp4
Exporting on Camtasia 
Camtasia's export process is very simple.
Click the Share button
Choose Local File
Save as mp4 to a file destination of your choice (desktop, etc.).
Once that is done, video editing is finished and your footage is ready to be made available to your audience.
Videos for online courses 
Recording done, just choose the best platform to host your content and allow your audience to have easy access to the material.
The choice of platform, such as Youtube and Vimeo, for example, will directly influence the visibility that your video will have, so choose well.
– Why Use Vimeo to Record Quality Videos
Elearning Platform (LMS), Coursify.me has all the necessary features for you to integrate and import content from channels such as Vimeo and YouTube.
– Whats is a Learning Management System
Instructors can embed their hosted videos on any of these platforms on their page on Coursify.me, making their lessons even better.
Visit our website and enjoy all the features our platform offers to create and sell quality online courses.