PLR: Simple Guide To Profit From Selling PLR eBooks 
If you are looking for a way to earn money online, selling digital products as PLR eBooks is one of the hottest opportunities right now.
Since this subject is still new to many people, in this article we have collected everything you need to know about PLR products, where to get them and how to sell them online with minimal investment.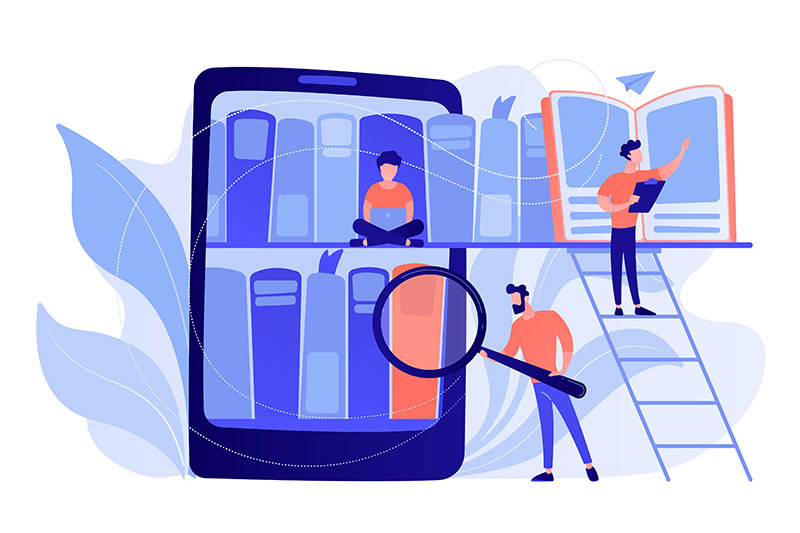 What are PLR ​​products?
A PLR product (Private Label Rights) it is digital content such as eBooks, online courses, videos, articles and infographics that can be purchased along with its copyright.
There are a few different types of use licenses that we'll see later, but in general, when you buy a PLR product you get all the original author's rights, being able to modify and resell the product as if you had created it yourself.
Here's an example of how it works:
Someone writes an eBook.
Then that person puts it up for sale on a PLR site.
You buy the eBook and resell it as your own.
Sounds great, don't you agree? Even more so considering that PLR eBooks are usually sold for a very low price, however, there is a problem:
Even if you have all the rights to resell the eBook and keep 100% of the profit, that does not make you the sole owner of the content. The same PLR ​​eBook can be sold over and over again, to as many people as are interested.
Therefore, it is recommended that you edit the material, choosing a new title, rewriting parts of the content, inserting new information, in short, doing everything necessary to add value to the product and make it unique.
How is PLR different from MRR and RR?
As we mentioned, before buying PLR eBooks or any other content in this format, it is important that you understand the difference between the types of resale rights to know exactly what you can and can not do.
See below how each of them works.
1. RR (Resale Rights)
Resale Rights give you the right to resell the product, but not the copyright. This means that you are not allowed to alter the product from its original form and that anyone who buys from you cannot resell it. 
2. MRR (Master Resale Rights)
With Master Resale Rights you are allowed to resell the product and its copyright, which allows those who bought it from you to resell it too. However, no one can make any changes to the original content or claim authorship.
3. PLR (Private Label Rights)
Private Label Rights is the most common type of license and it grants you individual copyright and full ownership of the product. This meant you could change it any way you wanted, including claiming authorship. There are also no restrictions when it comes to reselling the product, you can set any price or even share it for free.
As you can see, buying and editing PLR products is the safest and easiest way to create your own digital product.
– 7 types of infoproducts to increase your online sales
Best sites to buy PLR eBooks
Although in many countries the sale of PLR products is not yet a well-known business, in the United States there is already a solid market, with thousands of sites providing options for sale.
However, as anyone can create PLR ​​eBooks, you need to be careful not to end up investing in low-quality material.
The main step to avoid prejudice is to find reliable and well-evaluated sites, as you only have access to the content after making the purchase.
Here are five great PLR site picks that offer quality products at affordable prices:
How to Sell PLR eBooks
To get you started selling your PLR eBook and make sure there's nothing like it on the market, we recommend doing a few simple edits.
Start by making a good choice
There's a world of PLR eBooks at your disposal and choosing one can take time and energy.
Admittedly, there's not much you can do, after all, you can't guess what the content will look like before you buy it.
What we recommend is that before closing a deal you do the following:
If you are informed of the author's name, do a quick internet search to find out more about him/her. If you can prove that the person is an expert in your field, you will be more confident that you are getting good material.
Ideally, a sample of all PLR eBooks should be available, but this is not always the case. However, good sites offer a description of the content and a thumbnail preview of their pages, so that you have a better idea of ​​what you are going to buy. 
Look for customer reviews. Try to choose PLR ​​eBooks that have verifiable testimonials.
Don't pay too much. You will soon notice that although there are more expensive products, most are quite affordable and of good quality. Follow the first three steps to check eBook quality and don't go by the "if it's more expensive, it's better" approach.
Look for quality not quantity. A fifty-page eBook isn't necessarily going to be better than a twenty-page one. Look for well-written content that is truly helpful, not generic and superficial.
Make sure the PLR ​​provider offers good support. For example, quick email responses, calls, and guidance.
Always check the license rights to know exactly how you can use the material.
Make your eBook unique
​​To be clear, not all PLR eBooks need rebranding. You will receive the material ready to sell and most of the time it is well finished.
Another good news is that in some cases the creator of the product provides other cover options, for example, that you can use.
However, if you want to create a really unique infoproduct, here are some steps to do it:
1. Create a cover
Start with the obvious, changing the cover and giving your product a new look.
The cover is the customer's first impression of your book, so make sure it's a good one.
Many PLR eBooks come with PSD (Photoshop) files, which means you can apply changes to the provided book cover. Of course, it only works if you have Photoshop and know how to use it.
If not, no problem, nowadays there are wonderful and free tools like Canva that allow you to easily create a new layout and in the right format.
– 5 steps to create a visual identity for your brand
2. Edit the content
If you followed the steps above and bought an eBook with excellent content, you probably won't need to change much.
Of course, if you buy it in a different language from yours, you'll have to translate it if you want to sell it in the domestic market, but Google Translator has evolved a lot in recent years and does a fantastic job of helping you with that mission.
Now, going back to editing, our advice is that even if the original content is great, you make some changes, including new information, your experiences, images and graphics, in short, giving your personal touch.
Not only will this make your eBook unique, it will be necessary if you are planning to sell your books on platforms like Amazon, as they run plagiarism checks on every ebook you submit.
Here are some tips for editing your PLR eBooks successfully:
Change the title: This is the most important thing to do and it can be the hardest too. Study a little about copywriting and do your best, because the title is your main call to action. 
Change the content: Start by paraphrasing sentences and replacing words with synonyms. Cut what does not add value to the reading. Add new and valuable information such as case studies, statistics, etc.
Add multimedia: Nothing adds more value to an eBook than high-quality multimedia. Research shows that readers love images, graphics, or videos that accompany text.
3. Add Author Bio
This is the time to take ownership of your product and the best way to do this is by adding an "About the Author" section.
Add a few short paragraphs to introduce yourself and summarize your work. This gives credibility to the material and makes the customer more confident to make the purchase.
You can also share links to your social networks, YouTube channel and even other digital products that you are selling.
Here are 3 steps to writing a good autobiography:
Start by talking about the book.
Impress your reader with your expertise and credentials.
Finish by mentioning your other work and listing all relevant links.
That done, your eBook is ready for sale. Make it available on your website, marketplaces or elearning platforms, such as Coursify.me.
Can I Really Make Money With PLR eBooks?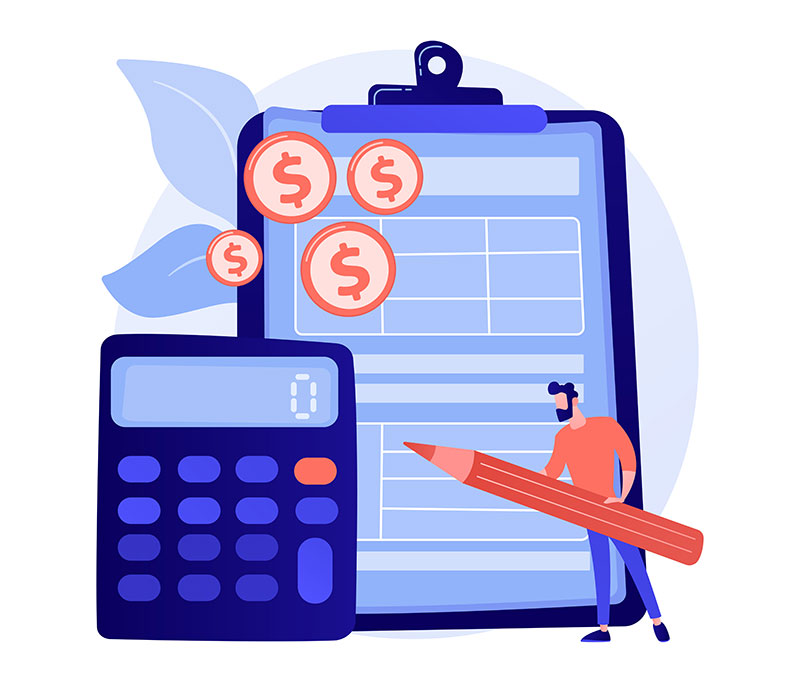 Yes you can! With PLR you get easy access to thousands of digital products that you can resell keeping 100% of the profit. Also, there are many ways to repurpose PLR ​​products to create other forms of content or use them for marketing purposes.
You can create an online course just using PLR eBooks, for example, and over time acquire other infoproducts to boost your course or create your own.
Take advantage of the fact that the eLearning market is hotter than ever, with countless professionals profiting a lot from the sale of online courses.
When you have your content in hand, all you need is a hosting platform like Coursify.me.
Complete eLearning platform, Coursify.me is the ideal solution for anyone who wants to create, sell and promote courses on the internet.
Attending companies and professionals in more than 60 countries, Coursify.me is a dynamic and customizable Learning Management System.
– Whats is a Learning Management System
To find out more, visit our website, take a test and start profiting from the sale of online courses right now.