Sell more Online Courses on Black Friday
The two biggest days of online shopping are approaching: Black Friday and Cyber ​​Monday.
For everyone who has a digital business, this is a great opportunity to sell more and secure hollydays profits.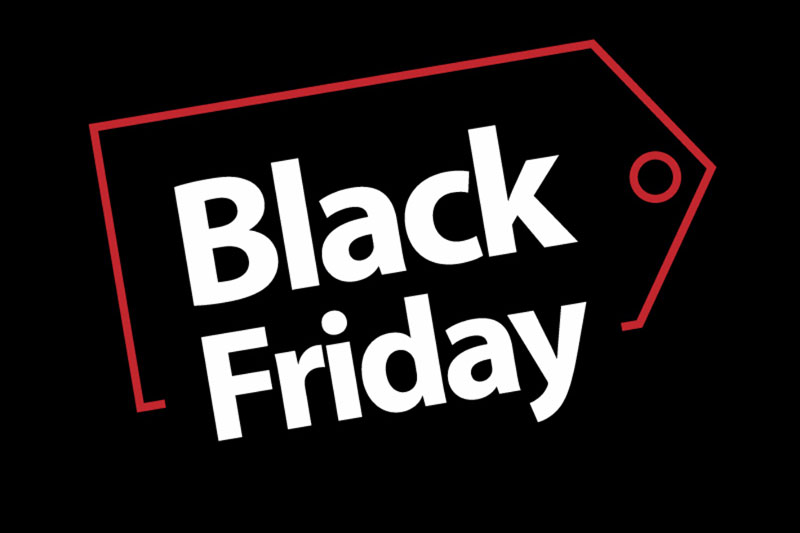 10 Tips for Selling More on Black Friday
Black Friday is a discounts day organized by physical and virtual stores that always happens on the last November Friday, after Thanksgiving.
On Monday after Black Friday, enjoying the rush, it's Cyber ​​Monday's turn.
The big difference between the two events is that  while Black Friday offers discounts in physical stores as well, Cyber ​​Monday makes promotions only on e-commerce.
To get an idea of ​​its sales potential, the Black Friday on e-commerce alone is expected to increase by 15.31% year-on-year to US$ 5.80 billion.
Great opportunity for you to sell more online courses, check out 10 marketing ideas that will help you generate more traffic and sales during the biggest shopping season of the year.
– Learn How to Sell Online Courses
1. Deal of the Hour
One great idea to stir up consumer curiosity and increase the traffic on your page is to make a marketing campaign called Deal of the Hour.
How does it work? Simple, you announce that an hourly special offer can appear on your site.  
For example, if you offer a 40% discount on everything, the Deal of the Hour may be 50% off or more.
Do not forget to create a banner on your homepage for each time you have a special offer launched.
2. Offer a gift
Offering a gift is a reward and fun joke for Black Friday shoppers.
You can set minimum values, such as "every US$ 50 purchase, get a gift," for example.
These giveaways can be some support material such as presentations and videos, or maybe even ten minutes of private chat with the teacher to ask questions.
Whatever it is, be sure to include a banner on your page with this exclusive Black Friday action.
3. Email Marketing
A few weeks before the event, start your email marketing campaign.
To create expectation, focus on sending teasers of the offers you'll make, switching between promotions so people keep checking every time you send them a new email.
On the day of the event, send emails with the offer of specific products, and make sure that the images are clickable so that people can go directly to the sale pages to make the purchase.
Emphasize the value of the discount in the subject line of the email to help encourage the click. For example, "50% discount on all courses, only today".
4. Make an even better deal for VIP customers
If you have a customer loyalty program or a VIP Club for your best customers, offer them an exclusive discount during the Black Friday and Cyber ​​Monday weekend.
– 5 Steps to Create a Customer Loyalty Program
Loyal customers are those who have spent more money with you and are more likely to make new purchases.
Many stores send targeted emails to their list of vips customers announcing special products that will be on sale, giving them access in advance, free shipping and even offering larger or progressive discounts.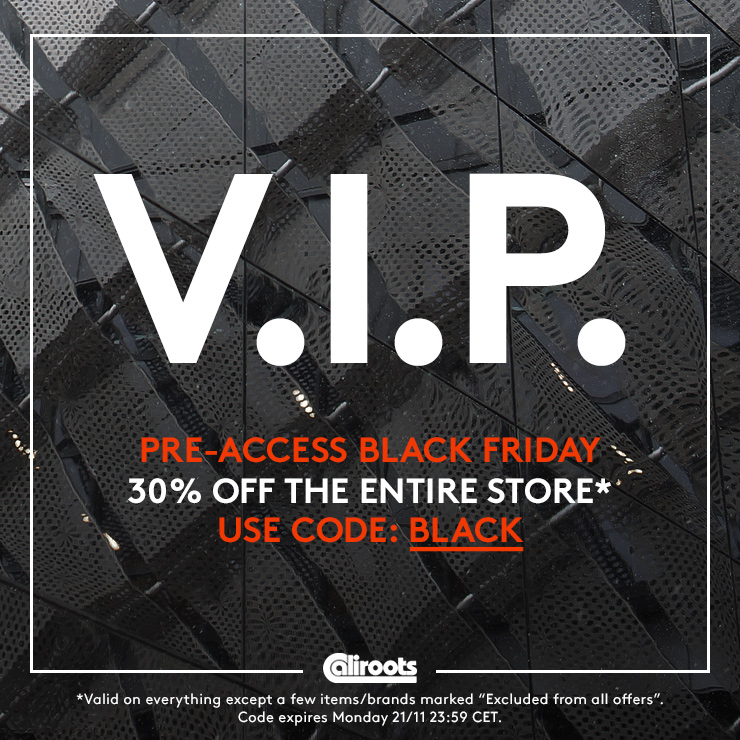 Give your best clients the exclusive treatment they deserve.
5. Create a updates schedule
Every successful marketing strategy depends on good planning on what needs to be done and when.
To organize your Black Friday campaign, create a schedule listing each content and when it will be released. Be sure to include the following:
Banners and Ads: You need to create great images for your campaign. Leave a banner on the main page of your site and create various ads to post on social networks and other media over the weeks.
Social Media posts: Scheduling your posts ahead of time will make your life easier. Write relevant text and hashtags in advance. Use programs like Buffer to automate your posts and make sure they go online right when you plan it.
Promotions: Do the math to know how much discount you can offer your customers without affecting your margins too much. Keep in mind that you will be spending more money on advertising, so be sure to take these costs into account.
To do this planning, you can download a free content calendar template  from Hubspot and customize it.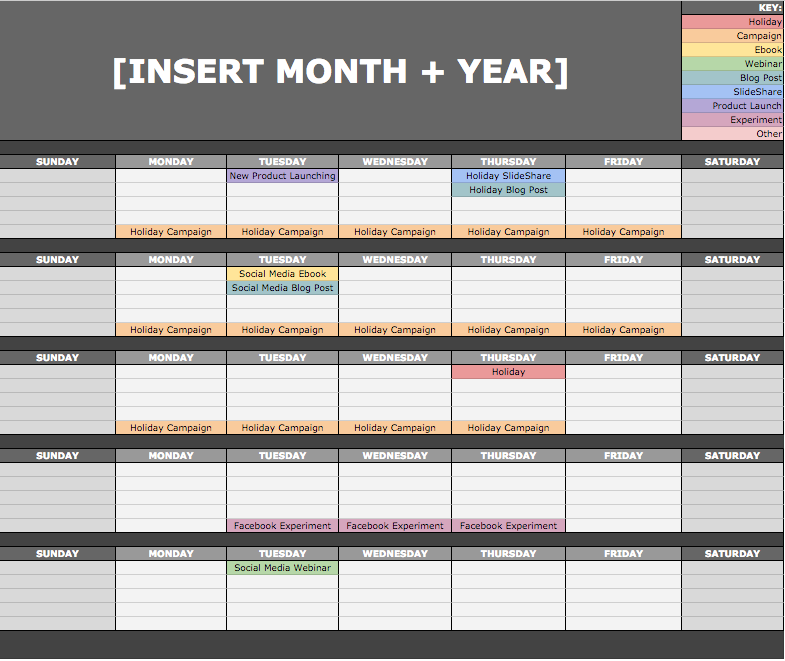 6. Add new products
Clients love news, and you can take advantage of the thrill of the date to launch new products in two different ways.
First, you can add several new items a few days before Black Friday. This allows old customers to have a new experience when they return to your page.
Second, you can add new products on the big day by announcing the special price launch exclusively on Black Friday.
To create a sense of urgency and encourage buying, add a countdown that runs until the end of the day.
It is also interesting to add a label on the products that says "Black Friday Exclusive", so people know that the product is new and priced with discount only on that day.
7. Publish teasers
To gain consumer attention, you have to arouse their curiosity and interest.
A good solution is to create gifs or videos of products that will be discounted on Black Friday (without saying what the price will be) and releasing them before the big day.
This helps create anticipation about the promotions you will get on Black Friday and the types of discounts you will offer.
One idea is to create a slideshow on Flipagram. You can draw images in Canva or Photoshop and upload them to your mobile device to create a slideshow or videos with Flipagram.
The app even lets you share your stuff on Instagram, Facebook, Twitter and more.
8. Use Hashtags
To highlight your posts, use hashtags that focus on Black Friday in addition to your regular ones.
It is a good idea to include hashtags like #blackfriday # blackfriday2018 #cybermonday #blackfridaysale.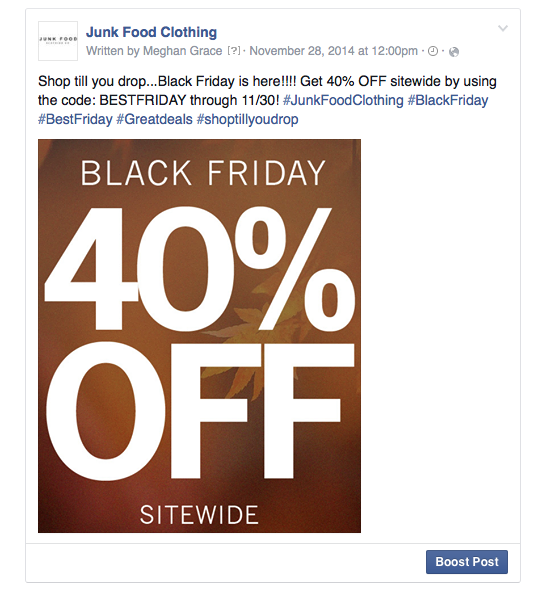 This enables you to reach customers who are specifically looking for content related to the event.
Hashtags work well on every social network and, in addition to making it easier for users to search for something specific, can also be used to create and track promotions.
You can launch a Black Friday campaign, for example, giving discount to everyone who shares the promotion post and tag it with a certain hashtag, such as #blackfridayPecourse.
So, in addition to getting more publicity and visibility for your online course, you still have a simple and effective method of monitoring who participated and is a potential customer.
– 5 Tips for Selling Courses Using Social Networks
9. Increase investment in Ads
During the Black Friday weekend it is recommended to increase the volume of ads. But it's good to set aside more money to invest because the cost per click will also be higher than usual.
If you plan to advertise on Facebook, consider starting a few days before Black Friday.
This will give the ad time to optimize conversions and allow you to make some adjustments before the big day.
Be sure to mention Black Friday and use images that displays eye-catching discounts to catch people's attention.
Focus on your top selling products to promote the right offer.
10. Extend the offer period
A strategy that has become very common is to extend the offer period.
Black Friday used to be the main and only day for retailers to make their best sales.
However, with the growth of e-commerce, Cyber ​​Monday has emerged and more buyers are looking for online deals before and even after events have passed.
In the United States, November 2017 recorded 23 consecutive days of more than US $ 1 billion in e-commerce sales, even before the big day arrived.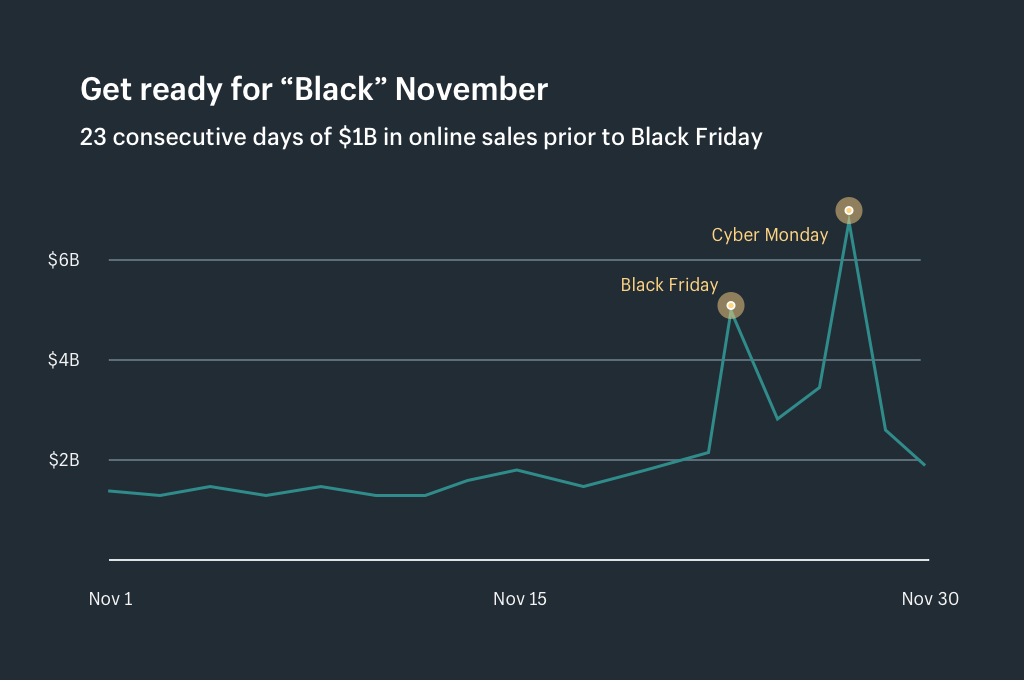 It is a trend known as "Black November".
As a result, most online sellers extend the sales period to attract more customers and increase revenue even more.
Now it's time to start using these ideas to make sure your business is ready to profit on the biggest sales weekend.
Start preparing Black Friday exclusive stuff and designing teasers to send to potential customers.
This is a great way to please who is already your student and give a little push to those who are thinking to sign up.
With Coursify.me you can customize the page of your course with the ads and images you prefer.
The platform also allows full integration with social networks to facilitate the dissemination.
Complete eLearning platform, Coursify.me is the ideal solution for anyone who wants to create, sell and advertise courses on the internet without having to invest to start their own business.
Attending companies and professionals in more than 60 countries, Coursify.me is a dynamic and customizable Learning Management System.
– Whats is a Learning Management System
In addition, we have three options for you to decide what best suits your needs and the good news is that the Beginner Plan is free!
Visit our website, test the platform and start to sell online courses right now.