Smart Automation: Elevate your business strategy
In a world where automation has become the driving force behind business innovation, every industry and entrepreneur faces an exciting and challenging crossroads.
The ability to adapt and embrace digital transformation has become essential to remain competitive in today's market.
Imagine freeing yourself from repetitive tasks and focusing on making strategic decisions. Visualize the possibility of getting to know your audience in a deeper and more personalized way, anticipating their needs.
Throughout this article, we will see how automation, if applied intelligently, can elevate your business strategy, no matter what sector you operate in.
We'll discover which tools and strategies are already being used to optimize operations, expand, and deliver better customer experiences.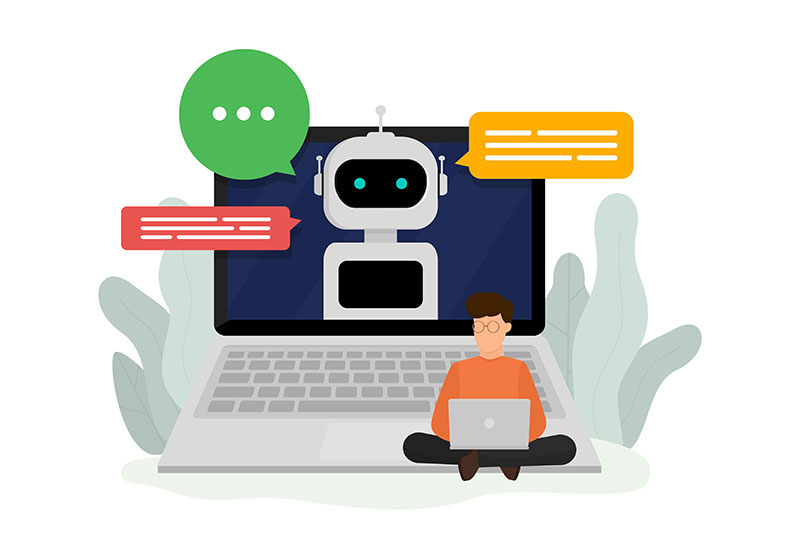 Automation: the gateway to the future
Automation is increasingly important for companies that want to gain a competitive advantage over their competitors.
The equation is simple: by automating repetitive tasks, such as data entry, programming and customer service, companies free up their employees – or themselves, if they are self-employed – allowing them to focus on more strategic activities capable of driving growth and innovation.
This way we have a double benefit. On the one hand, efficiency is increased, making processes smaller and more agile, which helps save time and money. On the other hand, it is possible to offer a more complete and better quality service to consumers.
Process automation also allows companies to operate and be available 24 hours a day, 7 days a week.
This translates into greater customer satisfaction, a very valuable asset in today's business world.
The adoption of technology in general is always positive, but automation, in particular, can provide a significant advantage to any type of company or business, enabling it to survive in an increasingly competitive market.
–Digital transformation: how to balance innovation and security
The pillars of intelligent digitalization
When we talk about intelligent digitalization we refer to leverage available digital technologies to improve operational efficiency, customer experience and driving growth from the company.
In this sense, there are three fundamental pillars: tools, data and marketing.
Technological tools: Investing in cutting-edge technological solutions such as cloud technology, artificial intelligence, machine learning or what is known as the "internet of things" is an ideal way to streamline operations, reducing costs and increasing efficiency. These tools also allow companies to collect and analyze large amounts of data that can be used in decision-making.
Data and analysis: Collecting and analyzing large volumes of data from diverse sources provides valuable insights into consumer behavior, preferences and trends. This data can be used to optimize marketing campaigns, personalize user experiences, or identify new revenue streams. Predictive modeling and sentiment analysis are two examples of this.
Marketing strategies: Developing a comprehensive digital marketing strategy helps businesses reach target audiences through relevant channels. Social media platforms, email marketing, SEO, content marketing or paid advertising are examples of effective and popular tactics. For these techniques to be successful, you need to understand your audience, create engaging content, measure results, and adapt accordingly.
As we can see, each pillar depends on the other and the sum of the three is the key and the path that companies that want to intelligently adopt the available digital resources must follow.
Below we will address these points individually and more specifically.
–8 digital marketing tips to sell more
Tools and technologies for automation
When it comes to task automation, there are a multitude of tools and different technologies that can be applied to help simplify and speed up the workload.
One of the most useful options are the online collaboration platforms. Based on cloud technology, tools such as Slack, Microsoft Teams or Google Workspace help teams communicate, share files, manage tasks and collaborate on projects without having to be in the same location.
If you need to work together with collaborators or, in the case of online courses, share information with students, these are very useful and simple to use tools.
Another automation solution focused on communication and customer relationships are email marketing softwares that offer a wide range of functions.
Mailchimp, Convert Kit or Constant Contact include customizable templates, the possibility of creating specific campaigns and detailed analysis of results that allows to create and easily send professional-looking emails, saving time and increasing engagement.
Chatbots and virtual assistants are another increasingly popular automated solution for customer support.
Based on artificial intelligence, these tools have the ability to answer common questions, offer product or course recommendations, and complete transactions quickly and accurately. It's 24-hour online support.
These features save a valuable time for agents, allowing them to focus on resolving more complex issues or those that require human intervention.
–Best AI Tools to Create Online Courses
Automated marketing strategies
Marketing automation strategies are one of the keys to increasing the reach and effectiveness of your campaigns, bringing faster results that drive business growth.
In this context, we need to talk again about email marketing, because although it has existed for a long time and is well known, it is still one of the most effective ways to nurture potential customers and retain current ones.
Using the tools mentioned above allows you to set up automated email sequences based on triggers that could be website visit, purchase history or any specific action taken on your website or app.
By creating campaigns focused on user behavior, responding directly to their interests, you greatly increase the chances of conversion.
–How to write emails that sell
Another area where automation shines is in audience segmentation. Instead of relying on broad demographics or categories, we can use advanced algorithms to analyze user behavior across multiple channels and find patterns.
These standards help create personalized campaigns who serve the customer's needs and desires, according to the stage they are in the purchasing journey.
By combining machine learning with AI, we can achieve unthinkable levels of accuracy and relevance, winning loyal customers.
Another point where automation is of great help is in relation to social media.
It is undeniable that social media has become an essential channel for creating brand awareness and connecting with customers. However, managing multiple accounts can be tiring, especially when it comes to maintaining a careful presence and responding quickly to incoming interactions.
Fortunately, we can now use tools that automate aspects of network management, allowing us to schedule posts in advance, monitor mentions and keywords, and even generate content ideas based on current themes.
This way, not only does it become possible to save time by avoiding manual and repetitive actions, but you also ensure that your pages remain relevant and updated, with a greater chance of appearing among the top search positions.
–5 strategies for using social media to sell courses
Automation, updating and constant training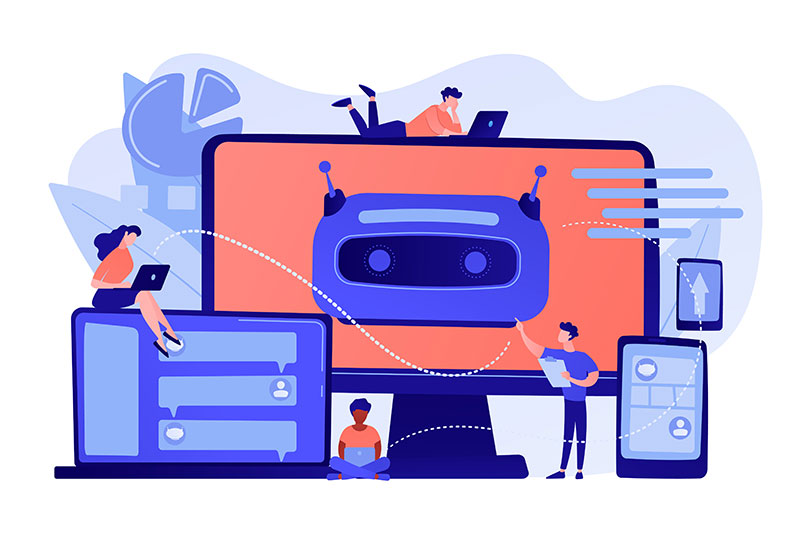 In the current scenario, the continuous updating and training have become imperative for business survival and success.
The world is constantly changing and those who resist this risk being left behind and delivering obsolete solutions.
Companies that embrace innovation and adopt smart automation practices not only survive, they thrive.
Whether through acquiring technical skills, understanding the latest market trends or implementing process automation, constant updating is the key to staying relevant.
This is the way to a stronger and more promising business future and it is in our hands to make the most of it.
On Coursify.me we are attentive to this trend and will be prepared to adapt to the changes and developments that the technological market brings in the coming years.
Complete and optimized eLearning platform, Coursify.me is the ideal solution for those who want to create, sell and promote courses on the internet.
Serving businesses and professionals in more than 60 countries, Coursify.me is a dynamic and customizable Learning Management System (LMS).
– Learning Management System: What is it?
To learn more, visit our website, test the platform and understand why we are the best option for your business.