7 AI tools that will help you create online courses
AI tools (Artificial Intelligence) have gained a lot of notoriety over the last couple of years, even though they've been around much longer – and it's not hard to see why.
Designed to make a variety of tasks easier, let's take a look at seven tools every online course creator should know about.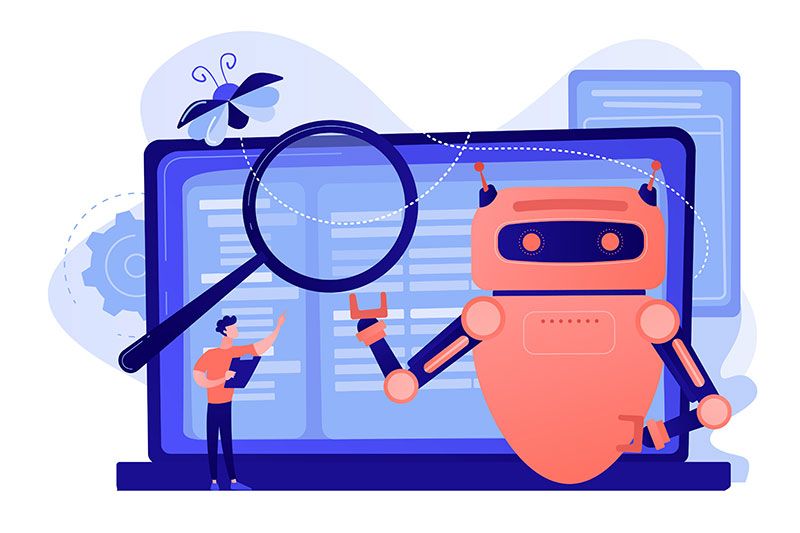 What are AI tools?
AI tools make it possible to create images, videos, texts, programs, melodies and even art artificially.
This is possible thanks to the language model used by these tools, which is based on patterns and algorithm models, allowing machines to learn, feedback and improve when performing tasks that would normally require human work.
From prompts, i.e, commands that the human gives to the AI, the tool creates what he/she needs.
That way, online course producers can use AI tools in a variety of ways, both to identify the best niche opportunities and to structure the course in the most efficient way.
The use of AI in this context can greatly optimize the production, quality and costs of creating a course, you just need to find the right tool for your business.
– 8 Tips for creating successful online courses
Best AI tools for creating online courses
Now that you understand a little better what it is and how Artificial Intelligence works, let's see 7 AI tools that can be used to create online courses.
With these resources, you can also create/improve your course's Marketing strategies, such as segmenting a list of potential clients, optimizing campaigns to capture leads, in addition to many other possibilities. Check out:
1. ChatGPT
We couldn't open our list with another solution other than the famous ChatGPT. 
Undoubtedly one of the main responsible for the popularization of AI tools, the program can help you create online courses in several ways, such as:
Content development and formatting: Tool based on questions and answers, use ChatGPT to generate ideas, outline a roadmap, and even create simple text to help you develop and organize your course content.
Support as a virtual assistant: You can integrate the tool into your course as a virtual assistant, allowing it to answer students' questions, offer additional information and even practical examples.
FAQ creation: Identify the main questions that students have about the course and use ChatGPT to create clear and concise answers, elaborating an FAQ for your online course.
Development of interactive activities: To make your online course more complete and interesting, use the tool to create interactive activities that students can do, such as multiple choice questions, quizzes, practice exercises and others.
Monitor student performance: ChatGPT can help monitor student progress and provide personalized feedback based on interactions and responses provided. This helps keep students engaged and motivated to complete the course, minimizing the chances of dropout.
Different from what many people think, AI tools like ChatGPT can be allies of education.
Take advantage of the capabilities of text generation and interactivity that the platform has to offer and create a richer, more personalized learning experience to your students.
2. Copy.AI
Copy.AI is a writing platform that uses natural language technology to help users create content faster and more efficiently.
With this tool, users can create texts for different channels, from blogs (creating structures suitable for SEO), as well as scripts for videos and classes in general, social networks, emails, sales pages, FAQs, paid media, among others.
The platform has a simple interface and easy usability, so that users write the prompt (command) of the text they want to create, explaining the channel and the desired language, and the system uses AI to generate the text according to the instructions provided.
A real hands-on for those who find it difficult to create texts, there is a free version of Copy.AI for you to test your will.
– 3 Copywriting Tips to Sell More
3. Synthesia
Video editing is usually one of the biggest challenges for those who create online content and are not familiar with the subject. Therefore, it is not surprising that AI tools arrived to facilitate this task.
Synthesia is an artificial intelligence platform based on machine learning that enables creating custom videos with virtual presenters.
So, if appearing in front of the camera is a hindrance for you, it is already possible to count on the technology to do so.
With Synthesia, you can create videos in which an avatar, representing a presenter or spokesperson, speaks and interacts with the audience with a realistic and natural appearance.
Users can customize avatar appearance, including facial features, clothing, and speech language.
Like Copy.AI, Synthesia is a web based program, therefore, you don't need to download anything and you can access it from any place with an internet connection.
With a simple and intuitive interface, it is ideal for novice users, allowing you to quickly create videos in over 120 languages.
– 7 tips for creating a quality video script
4. Lumen5
Designed to turn text articles into videos, the platform uses natural language processing (NLP) technology to create videos in minutes.
Lumen5 parses user-supplied text content and then turns it into a video using assets such as images and video clips along with text narration.
You can review and edit the result using fonts, colors, and other visual elements.
The program also has customizable templates, media library of royalty-free images and music.
There is a free version available but with limited features. The paid version starts at $19 per month.
5. DALL-E
Developed by OpenAI, the same company that created ChatGPT, DALL-E is one of the first AI tools used for generating images from text descriptions.
The images created by the DALL-E are quite creative, combining elements from different objects and concepts.
You can use them in your classes, to illustrate ebooks, handouts, feed your social networks, use them in paid campaigns, as well as help in production of all marketing material of your company.
It is important to note that, like any artificial intelligence model, the software may occasionally generate images that do not make sense or do not completely match the description provided.
Therefore, be aware of the result and make the changes you deem necessary to better fit what you want to communicate.
6. Listnr
Listnr uses speech synthesis technology to create reading voices with high quality and lifelike.
Through the tool, it is possible to transform written text into natural speech, making your online course content more accessible.
Very useful for content producers, you can create audiobooks, podcasts, dubbing videos and much more. In addition, it can also be used in accessibility applications, allowing people with reading difficulties or visual impairments to understand content through synthesized voice.
The software even allows you to change voice style, pronunciation, speed and audio output.
With a minimalist interface, 600+ voices and 75 different languages, five voice styles, state-of-the-art text-to-speech editor and much more, Listnr is among the best AI tools for audio creation and editing.
– Record Audio: Common Problems and How to Avoid Them
7. Looka
Perfect for those who want to create a brand for their business, Looka uses machine learning algorithms to generate multiple options of logos.
The platform even allows users to further customize their logos by choosing specific colors, fonts and layouts. In addition, it also offers the possibility of creating other brand identity items, such as business cards and social media kits.
There is the option to choose from 20 professional and customizable business card designs.
Another advantage is the ability to create posts that are the perfect size for your company's social media.
While Looka is a very useful tool for those wanting to create logos, it's important to remember that developing a solid and effective brand goes far beyond that.
– 5 steps to create a visual identity for your brand
Use AI tools to create online courses more easily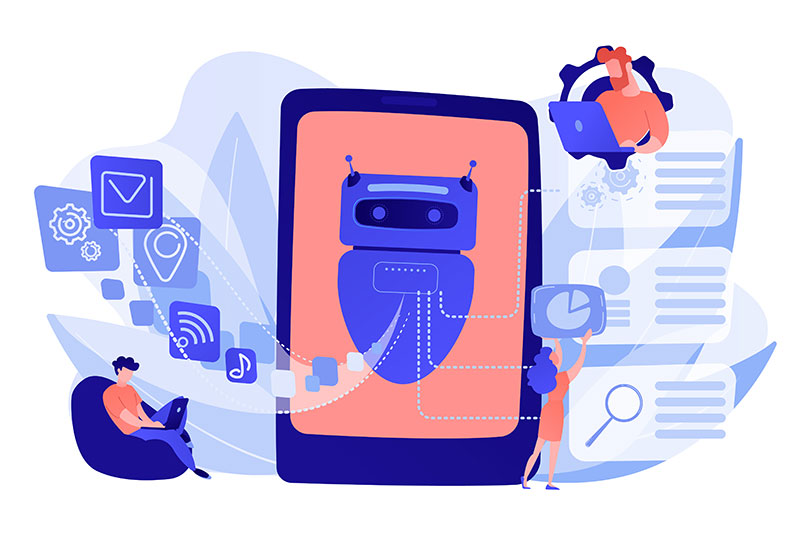 As we can see, the AI ​​tools available today allow the creation of online courses even for those who have little or no knowledge in the area.
With the ability to collect, structure and analyze massive amounts of data, providing quick answers and results, you can not only create course content, but improve student experience, increasing the chances of their permanence and loyalty.
We also advise using these tools to create strategic, quick and diverse marketing campaigns.
– Tips for getting started with AI in content marketing
Take advantage of artificial intelligence to get your business off the ground and start earning money doing what you love.
Complete eLearning platform, Coursify.me is the ideal solution for anyone who wants to create, sell and advertise courses on the internet.
To know more, visit our website, test the platform and see how easy it is to create and sell online courses.