The Benefits of Creating an eLearning Business as an LLC
So you're interested in getting into the eLearning Business? That's great news, but at this early stage it's important to remember that a long road lies ahead of you. Because of this, you need to take the journey one step at a time, rather than getting ahead of yourself.
First up, you need to work out what type of company structure you want to adopt. In this case, kicking things off as an LLC is arguably a great idea.
In this post, we'll explore why it makes sense for eLearning firms to go the LLC route, what this involves, and what else you need to consider before moving forward.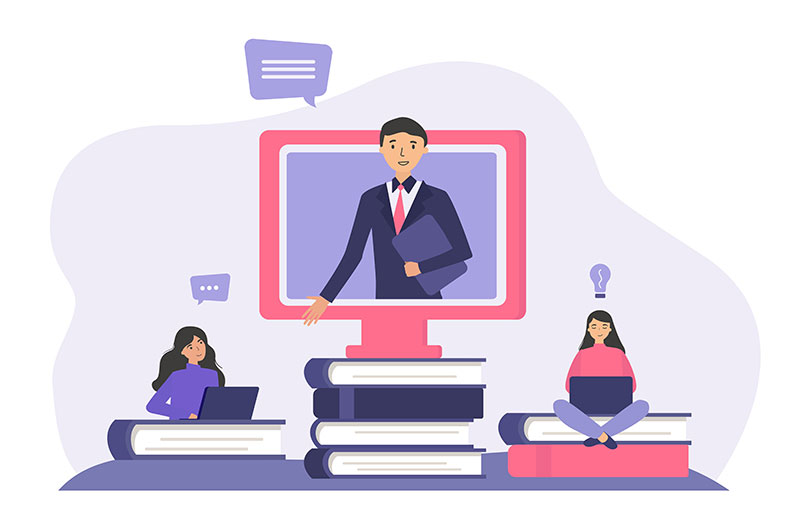 Why You Should Consider Forming an eLearning Business as an LLC
Creating your own eLearning business can be exciting and daunting at the same time. 
An LLC, or limited liability company, is a great option for reducing your apprehension levels, because it provides several benefits that other structures don't offer.
First up, an LLC offers personal asset protection by limiting owners' financial responsibility to only their initial investments in the business. 
That means if something goes wrong with the venture, creditors cannot come after individual assets, like cars or homes owned by members of the LLC. Only those investment funds will be touched in most cases, unless there has been fraudulent activity.
Another key benefit is tax flexibility. This allows professional advisors to customize strategies specific to each unique situation, so that overall taxation costs are minimized without running afoul of the IRS. And, since LLCs are able to access traditional financing options like bank loans and lines of credit, owners don't have to rely solely on their own capital reserves for business growth.
Overall, forming an eLearning business as an LLC is a smart choice for entrepreneurs looking for personal asset protection and financial flexibility. 
Of course some places are better suited to forming this type of company than others. For instance, you can start your eLearning business as an LLC in California with ease, and benefit from state-specific tax credits and incentives.
Exploring The Flexibility of LLCs for eLearning Business
We've touched on a couple of the perks that come with running an eLearning business as an LLC, specifically relating to how flexible this allows you to be. 
It's worth unpicking these upsides in a bit more detail, and discussing other things you need to know at this point.
First and foremost, there is no standard structure or formula dictating how profits you make are reported or distributed among owners. 
– How to profit from selling online courses
This means LLCs stand apart from other forms of corporate entity, and give you a way to adapt your approach to money management down to the ground.
It's not just about reducing your tax burden as much as possible, but also ensuring that the money you make can be redirected back into the business, allowing it to grow. And given that eLearning providers can have steep startup costs, cash flow is key to long term success.
– Tips for controlling your cash flow
Also, there's the point of owners only being responsible for their investments in the venture, and not putting personal assets on the line. 
This means they have more freedom regarding risk taking, because they aren't leaving their home or car in the firing line should catastrophe strike.
For instance, an eLearning business formed as LLCs can more easily justify expanding operations or launching new services, without fearing that this will do damage to their personal finances. 
It's only through the ability to innovate and take risks like this that great companies can be built in this fast-growing market.
With financial security, LLCs also make traditional financing options easier to access. So if you need more capital from other investors or lenders to reach your goals, none of these avenues are closed by choosing this structure.
Why Hiring Help When Setting Up Your E-learning Business
Starting any business is not something you can do alone. In most cases you'll need to get a few other people onboard to help with areas that aren't in your skill set. 
This definitely applies to new eLearning providers, and particularly to those that go ahead with forming an LLC in this context.
Most importantly, it's wise to invest in professional services, such as legal and accounting help. By working with experienced advisors who understand LLCs, entrepreneurs will have access to resources that can help them navigate any potential issues they may encounter.
This includes getting advice on how best to structure investments, manage taxes and handle payroll, while staying on the right side of the regulators.
Also if you are new in creating online courses, you may need some help in other departments, like video editing.
Of course anyone that owns a camera or a good smartphone can record their own videos without even leaving the house.
All you need to do is have some basic equipment, like a tripod and a microphone, set up a background that matches your eLearning business and start recording. The edition part, however, can be harder.
There are several softwares and apps available on the internet that were created to help you with video editing. First you need to try and choose one that fits your goals better. Then, with time, you will get great results for sure.
– 12 Quality Video Recording Apps
But if you want a professional looking video right away, it may be better to invest in a professional help.
Outsourcing mission-critical duties to third party experts has never been easier. You can either work with a local specialist, or hire a remote team member to give you the support you need.
– 5 Tips to Make Video Editing Easier
Other Types of Business Structure to Consider
When forming an eLearning business, it's important to understand that there are other types of business structures you can consider besides an LLC. Depending on your specific needs and goals, one or more of these may be a better choice.
For example, if you're looking for tax advantages but don't need as much legal protection as an LLC offers, then forming a corporation might make sense.
With this structure, owners receive similar benefits in terms of asset protection, while also accessing additional tax deductions, including for perks like employee health insurance premiums.
Meanwhile, partnerships offer different levels of personal responsibility depending on what type is chosen, whether that's a general or limited partnership. 
This makes them attractive options when dealing with multiple investors who wish to share in profits based on their individual contributions, rather than everyone being equally liable.
And of course if you're just thinking of it as extra income, you can start without any formal company structure.
With the growth of the eLearning market, people who work in the most diverse areas are independently producing and selling online courses.
Most start small, creating an eBook, a presentation, or recording video lectures.
Many start out creating PLR products and end up evolving into a more complete product, like an online course.
The possibilities in this market are countless and anyone can sell what they know using just a computer.
Then, when the business grows, you can start worrying about the legal structure it will have.
– Everything you need to know about PLR
Start your eLearning Business right now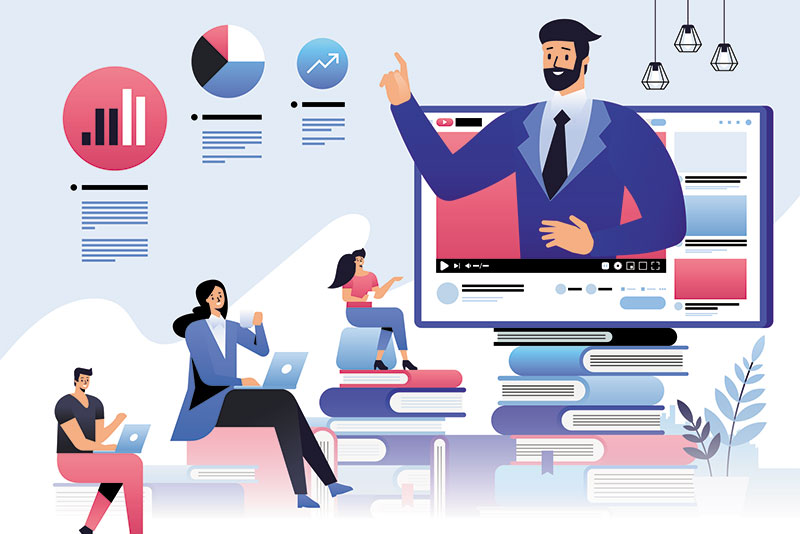 Ultimately, it's important to understand the basics of LLCs, corporations and partnerships, and to consult a professional advisor who can provide specific guidance. 
Knowing all the facts is essential for making informed decisions that will help turn your idea for an eLearning business into a profitable reality, so don't run before you can walk!
Now, before you worry about that, invest your time to create the best online course possible. Possible, not perfect. Perfect comes with time.
Create your course, choose a hosting platform and start telling everyone about it.
Long before having a perfect course, you will need to have a reliable platform that your students like and learn a lot about digital marketing to disclose your eLearning business. The good news is that you can help you with this part.
An eLearning platform like Coursify.me allows you to create and host your online course, offering all the features you need, such as content management, students enrollment, performance reports, payments, and more.
Another good news is that Coursify.me is optimized for SEO and allows you to integrate your page with the main social networks.
– How to leverage SEO for brand awareness
With a pleasant and intuitive interface, it allows anyone to create their online school and sell courses easily.
Complete eLearning platform, Coursify.me is the perfect solution for those who want to create, sell and advertise courses on the internet.
Serving companies and professionals in more than 60 countries, the platform is a dynamic and customizable Learning Management System.
– Whats is a Learning Management System
To know more, visit our site, test the platform and start your eLearning business right now.