How to make a satisfaction survey for online courses
You invested days, precious hours of your time to create your online course, preparing lessons the way you wanted, and now it's ready, perfect, no need to change anything. Really? There's only one way to know this for sure: making a satisfaction survey.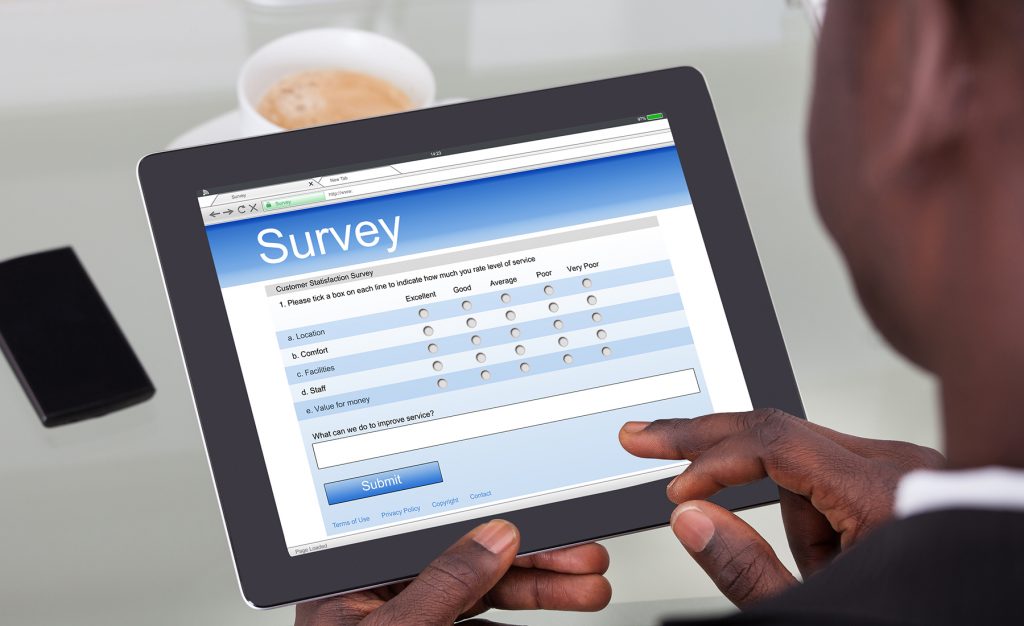 5 tips to prepare a satisfaction survey for online courses
Satisfaction surveys are a direct and efficient channel of communication with the audience. They provide an opportunity for the students leave their opinion, express their dissatisfaction with something that did not meet their expectations and also praise what exceeded.
Some of the information that a satisfaction survey for online courses can offer are:
Understand what was the perception of the audience in relation to the classes;
Collect suggestions for improvements, comments and opinions;
Evaluate the quality of the material/content.
Important tool for the instructor constantly improve their courses, and thus retain and engage students, check out tips for developing an effective satisfaction survey.
Overall evaluation
To begin, ask for an overall score. Remember that no one likes to spend lots of time answering questions. For convenience, use a numerical scale for the guest determine the overall score, for example, from 1 to 5, 5 being the highest score.
Evaluation of the main aspects and items
Determine what are the main aspects of your online course and formulate questions for the participants evaluate each of them separately. It is important to maintain the same scoring mode, so if you have used the numerical scale method, continue with it. In addition to facilitating the interview, it becomes easier to compare items and understand what people liked most and least.
Open questions
Always leave a space for the respondent writes whatever he want. Compliments, suggestions or complaints, all these explanations are important and can help you obtain relevant information that otherwise you would not.
Statement
A great way to measure satisfaction with the course is ask if the person would indicate to others and if it would make a next module, for example. These are recurrent questions on customer satisfaction surveys and will also indicate if customers were satisfied with your course or not.
Results analysis
To assess the result of your survey, analyze the overall score and the amount of people who said they return to a next module. If most of the answers are negative, it is necessary to review the evaluation of each item individually and find out what went wrong. However, if the vast majority of respondents are positive means that your online course had good results.
The results of each question can be done by adding the positive and negative results. The issues that having a greater number of negative responses require more attention.
Finally, prepare a report with all the results to guide you during the planning of upcoming classes, ensuring that their quality is even greater.
To help in the success of your course, count on the Coursify.me. Complete eLearning platform (LMS), Coursify.me is very easy to use, perfect solution for those who want to create, promote and sell quality online courses.
Visit our website, test, see how simple it is to use and start right now to profit from doing what you like.