SEO for beginners: a guide for digital entrepreneurs
Fundamental for those who have an online business and want to gain visibility in search results, check out this guide SEO for beginners that we have prepared to help you navigate the digital world.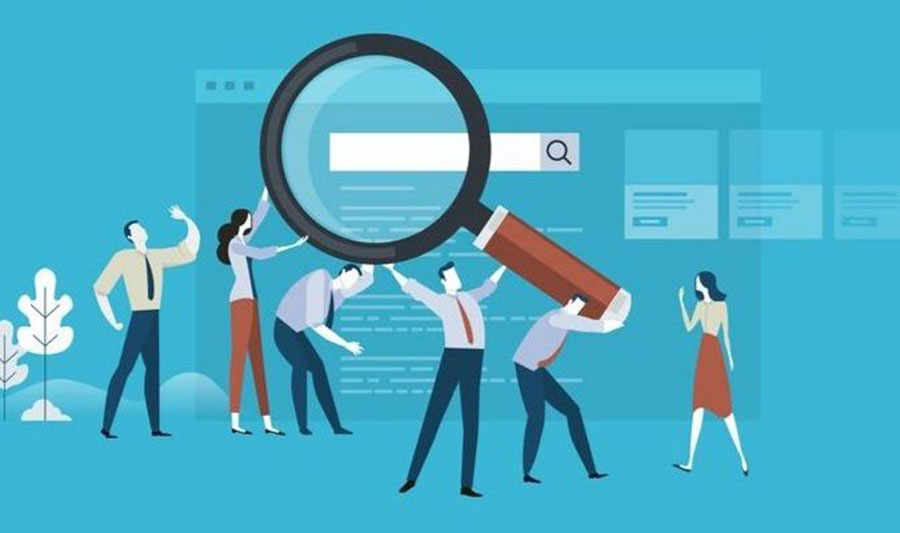 Seo for beginners: what is Search Engine Optimization and why it is important
SEO (Search Engine Optimization) is a set of guidelines published by Google on how to improve the placement of a website in search results. 
Although the term is already known, how to apply SEO techniques is still a question that affects many digital entrepreneurs.
And why is SEO for beginners important? Because Google and other search engines are the main source of research for those who browse the internet. This means that if you want your website to be seen, you need to get their attention first.
Think with us: when searching for a subject, the user usually accesses the first options that appear as a result, giving preference even to organic results, not sponsored ones.
Organic results are those that appear in the top positions without anyone having paid for it. How did these sites get there? Doing an excellent job of optimization.
That's why our practical guide SEO for beginners is so important, especially for those who don't have much money to invest in paid ads.
– How to reduce costs with Google Ads
Reaching the top positions in the search results is certainly not an easy task, considering the large number of competitors fighting for the same goal.
Working on your site's SEO takes time and requires dedication and consistency, but it is certainly worth it.
Most accessed platform in the world, if your business cannot be found on Google, it does not exist.
12 practical tips of SEO for beginners
The subject is complex and mastering it completely is quite difficult, since, in addition to constant changes applied by Google, certain strategies require knowledge in website programming.
But don't worry, because following some practical tips carefully, you will be able to do a job capable of leveraging the number of visits to your page.
Check out 12 tips of SEO for beginners to apply today on your website.
1. Have your own domain
Setting up your own domain for your page is a good way to convey more professionalism and authority.
Doing this costs little and means that you will no longer have the provider's name in your address. 
Those who have an online school within Coursify.me, for example, can choose to have their own domain and remove the name of Coursify.me from their address. Ex: https://escoladecodigo.com.br/ and https://lunnadesign.coursify.me/, note that both are hosted within the platform, but the first has its own domain.
2. Redirect between WWW and non-WWW addresses 
When setting up your own domain for your page, you have the option of choosing to use WWW or not, as in the sites mentioned above.
Although it makes no difference to Google, the two forms of address should lead to your site. 
This is important for the indexing properties of both addresses to be considered for your page. So, if someone creates a link to an address with the same name as yours, but without the WWW for example, who gets the SEO benefits is you.
3. Sign up for Google Webmaster Tools 
To help website administrators and give SEO a boost, Google provides several free tools for you to take care of and monitor the performance of your page.
Just go to https://www.google.com/webmasters and register your website address.
A tip that we consider very useful is to select the option "Message forwarding" that sends alert messages to your email. That is, any problem on your site, you will be informed.
4. Include Google Analytics code 
Valuable tip of SEO for beginners! Add code to your page for an analytics tool like Google Analytics. 
Analyzing your traffic data, length of stay, most visited posts, among other access information is very important for you to improve your performance.
With this, you learn about what works and what not and make the necessary adjustments to move up in the search results.
5. Configure means of conversion
Conversion is the name given to an action that the visitor performs when entering your website that reverts to some result, such as: contacting you via email, subscribing to your RSS, buying a product, etc. 
Define the means of conversion (buttons, banners, etc.) and make them as visible and easy to use as possible.
The less clicks the user has to make the better, no one likes to go through several pages and steps to get where they want.
6. Use keywords 
This is a practice of fundamental importance. Keywords are the terms that users type in Google and other search engines to perform a search. 
Before starting to develop the content of your page, list all the words and terms that relate to your business and that someone could search for. 
– How to define keywords for your SEO strategy
Then work on your text so that it includes the largest number of those words, without losing relevance. Google identifies exaggerated repetitions and may disregard the site for that. 
If you need help listing relevant keywords for your business, you can use the Google AdWords Keyword Tool.
7. Answer questions and comments
Respond as quickly as possible to questions and comments left on your page and on any other digital channel of your brand, such as social networks.
If you are aware of doubts that most people usually have about your business / product, it is a good idea to answer them in the development of content, through a FAQ, for example. 
Working on these questions and answers not only enriches your content but also encourages the visitor to stay longer on your page.
8. Include important elements of SEO in your articles
When producing articles for your website or blog, pay attention to the following aspects:
Interesting title – the title of your article is the first information shown in the Google result and is usually the only information that influences the user's decision to access your page or not.
Anchor text in links – when citing another article or page on your blog, avoid placing the link in a "click here" text. This is bad because Google uses this text (anchor text) to measure the relevance of a page. Write interesting text for the link that describes the topic covered on your landing page.
Coherent URL – when defining the address of your page, Google recommends that the main keywords be used, in lower case and separated by a hyphen.
– How to start a Blog to promote your business
9. Take advantage of the internal links 
You may have noticed when searching Google that sometimes it shows more than one result that leads to the same website. This means that he considered specific pages within that site relevant, in addition to the home page. 
This is called internal links, that is, links from the same site considered important for the search made by the user.
The best way to achieve these links is through content creation. By keeping your website/blog always updated, you create possibilities to generate internal links and other factors that catch Google's attention, such as:
Articles with a high number of visits.
Recent content with good audience.
Featured links on the main blog page.
In order to make a correct structure of internal links, you can use a Link Extractor tool. This tool will detect all internal links on a website or a specific web page and analyze them. It will also help you identify all the broken internal links.
– Link building: 5 strategies that work
10. Don't try to trick Google
This is a great alert of SEO for beginners. Everyone has seen posts or comments from people with the promise of followers, instantaneous audience growth, exchange of likes and all sorts of tricks that promise to make your business known overnight.
Don't fall for it. Google usually punishes this type of action by losing position and banning the index, which means practically limbo for your site. So stay tuned for what you should NOT do:
Do not hire companies that guarantee you will be on the first page of Google results the next day.
Do not give more importance to image than content. Your content will always be the most important element for any search engine. 
Do a real link building work, linking only to content that offers real value to your audience.
– Advantages of Content Marketing for your business
11. Develop a lightweight website
Nobody has the patience to wait for a page that takes time to load. If yours does, it is very likely that the user will not wait and almost certainly will not come back. 
Keep on your page only what is useful to the visitor and pay attention on these basic tips of SEO for beginners:
Decrease the resolution and size of the images as much as possible and save them in an optimized format.
Forget background music.
Put only the summary of the articles on the main page.
Remove broken and unnecessary links. 
12. Make good use of social media
Facebook, Twitter, Instagram, LinkedIn and so many other social networks are now an indisputable part of any business's marketing plan. 
Using social media well is essential to promote and attract visitors to your website. Through social networks you can create a community, which enhances the dissemination and customer loyalty. 
But it is important to interact and maintain an update flow, so that people know they are not there talking to themselves and your business ends up losing its credibility. Therefore, never fail to answer any questions, spread news and interact with your followers.
– 6 ways to sell on social networks
Host your online course on a platform optimized for SEO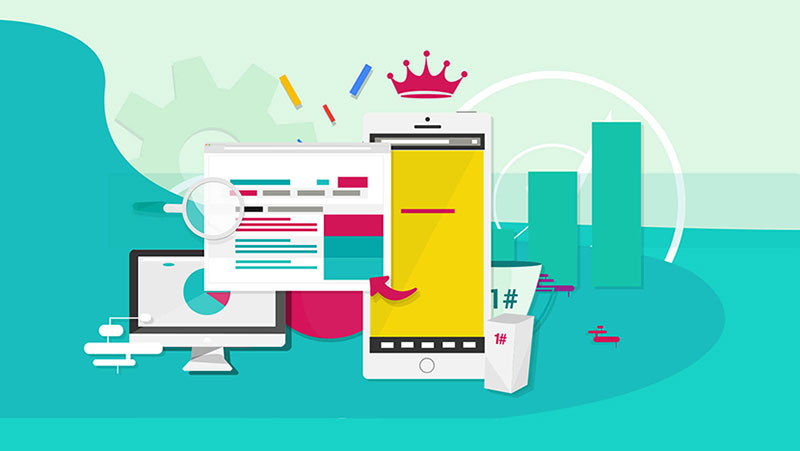 Essential for anybody that wants to gain visibility and has a chance to compete in the current market, apply optimization techniques ceased to be an "extra" to become a necessity.
With these practical SEO for beginners guide, you can improve your position in search results, gain credibility and become visible to potential customers.
Complete eLearning platform optimized for SEO, Coursify.me is the ideal solution for those who want to create, sell and advertise courses on the internet.
With perfect integration with the main social networks, with Coursify.me you are halfway through the job of positioning yourself well in search engines and attracting customers.
Serving businesses and professionals in more than 60 countries, Coursify.me is a dynamic and customizable Learning Management System (LMS).
– Learning Management System: What is it?
Visit our website, test the platform and start promoting and selling online courses right now.