10 Tips for Selling Online Courses at Black Friday 2020 
Biggest shopping event of the year, Black Friday 2020 takes place on November 27th, closely followed by Cyber ​​Monday, which happens on November 30th.
Unique opportunity for entrepreneurs and online retailers, if you have not yet prepared your strategy to double the sales of your online courses, it's time to do it!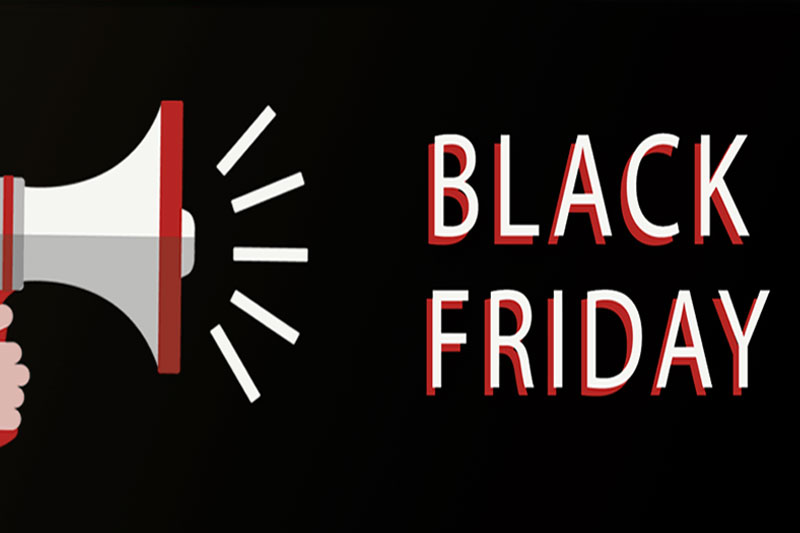 What is Black Friday?
Online retailers, e-commerces, businesses of all sizes and everyone who markets a product / service are looking forward to Black Friday 2020, a time of year that generates extra sales and a significant increase in revenue.
Black Friday is a tradition that happens the day after Thanksgiving. The term refers to stores 'going into the black' for the season and marks the official beginning of the holiday season and, for many, the beginning of Christmas shopping.
Taking advantage of this event, was created Cyber ​​Monday, which is dedicated to internet shopping and takes place on Monday after Black Friday.
Black Friday 2020 will be on November 27, however, most companies are already starting to announce discounts a few days ahead of date, to take better advantage of this period and stay ahead of the competition. 
Impact of the pandemic on Black Friday 2020
This year, an even greater number of sales is expected due to the new habits developed during social distance, caused by the covid -19 pandemic.
The sudden and prolonged changes have forced more suspicious consumers to adapt to online commerce. A large percentage of people have discovered the practicality and versatility of this option, so Black Friday 2020 will have a good number of new participants.
According to research by the global technology company Criteo, consumers have also discovered new options and increased the diversity of products they buy, with online courses covering this range.
With the closure of educational institutions, virtual education gained focus as the only way to continue with classes.
– Tips for using distance education in schools
Several professionals have also faced layoffs and distance learning courses have become an option both to learn new skills and to generate a new source of income.
This means that this year you can prepare to sell many more online courses than usual, especially if you put some effort in your marketing strategy and sales promotion.
These events are the best excuse to start cutting your course prices, sell more to your existing customers and take the opportunity to attract new leads.
In addition, as a course instructor, you have some extra advantages that make it easier to deal with rising demand at this time of year, such as:
You are selling an intangible product without the need for inventory, shipping and extra costs like packaging. 
With an online course, you offer knowledge at a better price and unlimited options at discounts.
You are offering immediate access to the product, without shipping, delivery or long queues.
Convinced why it is worth taking advantage of Black Friday 2020 to sell more online courses? Great, now let's see how to do this!
Black Friday 2020: 10 Strategies for Selling More
There is only one way for you to prepare and make the most of the opportunities brought on by Black Friday and Cyber ​​Monday: with a careful marketing campaign and offers.
– Content Marketing to Sell Online Courses
There are many options when it comes to creating special and attractive offers to your audience.
You can implement a few different strategies to increase your reach or choose one that works best for your business.
Either way, we've put together 10 ideas to get you inspired and see which one works best for your online school. 
1. Bet on discounts
Don't be afraid to cut the price. For Black Friday offers, it is normal for a course worth $ 300 to sell for $ 100. 
Start with 50% and go up to 80% of the original price of your online course. The goal at this time is to profit from the large number of courses sold and the new customers won. You can always sell at the regular price later.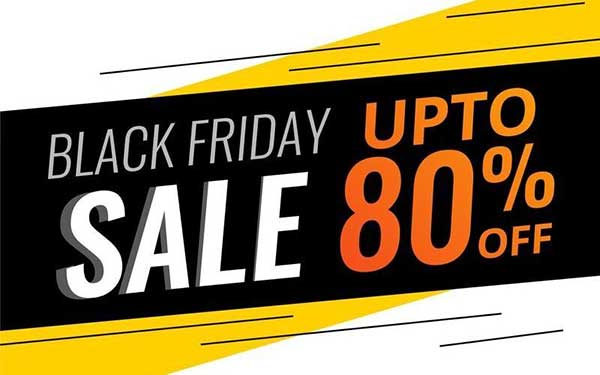 Advertise the discount on the main page of your site and include a very attractive and easy-to-buy CTA.
And don't forget to advertise your offers through all of your communication channels, such as social media and email marketing. 
2. Create course bundles
Another way to attract consumers on this Black Friday is to offer a "Take 3, Pay 2" style bundle or 60% off in a second course, for example. 
This is a great idea for anyone who has more than one course for sale and the incentive you need to create more content.
– Step by Step to Creating Online Courses
The great thing about bundles is that you offer your customers the opportunity to pay less for something more and better. 
To encourage selling, it is important to build expectation and pressure. Advertise as a limited time offer or to the first 30 buyers.
3. Limited time offering
A sense of urgency is critical to a fast and effective marketing campaign such as the Black Friday proposal.
Create this sense of urgency while reinforcing FOMO (Fear Of Missing Out) through a limited time offer and last minute deals that will be available only on these dates.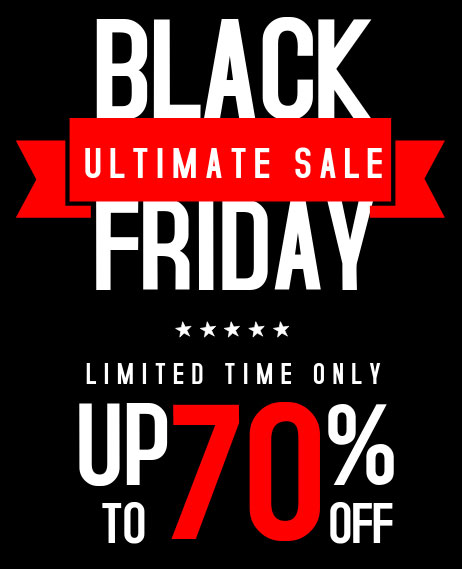 You can start a countdown on your site a week in advance and put a timer on how long the offer will still be available on the day of the event.
If you are selling a limited number of courses, be sure to place a banner showing how many have been sold and how many are still available.
4. Offer something for free
We know that giving something for free escapes the idea of ​​making more money, but in this case we are talking about something that serves as a snack, a bait to entice the consumer.
It can be an online mini course or even a first module of your course. To improve, make the customer register his email to access it, this increases your potential lead base.
– How to create an online mini course
For every new user who signs up, offer a discount on the purchase of a course.
Be persuasive. At this time, nothing like a pop up with a flashy CTA. It is very important to make life easier for those considering buying your product.
Free courses are a great way to get customer attention and show your audience the quality of your work.
5. Send a physical gift 
This is an idea that few people still have in the age of the internet we live in and that is why it has a great impact power.
Black Friday is not only about selling more to new customers, but it is also a unique opportunity to reward your most loyal customers who keep your business going and are more likely to keep buying from you.
You can send a gift to their homes as part of your loyalty program. It may be a book you have written or one relevant to your segment, a calendar, or even an exercise book that they may find useful.
This kind of action surprises the customer, exceeds their expectations, and is a great way to boost your relationship with them while taking the opportunity to showcase new products.
– 5 Steps to Creating a Loyalty Program
6. Pre-Sell
Black Friday offers the best opportunity to introduce a new course you are working on. 
Even if it is not completely ready, send an email to your students and all your mailing, announcing that news is coming.
– How to create an email marketing campaign
This is another way to build expectations and spark the curiosity that will keep your business in people's minds so that they are alert when Black Friday 2020 arrives.
The event is the perfect opportunity to pre-sell your new course at a discounted rate and give your customers a taste of what's coming.
Presales are also a great way to gain constructive feedback before all material is completed. Unite the useful with the pleasant!
7. Don't forget about the email campaign
Ideally, start working on your email marketing campaign at least two weeks before the big day. If you have not done so, run, you still have a week to go.
Let people know about upcoming offers, or suddenly offer small offers in advance to a group of loyal customers or leads.
Those who are part of your loyalty program definitely deserve to be awarded a special "bonus" offer.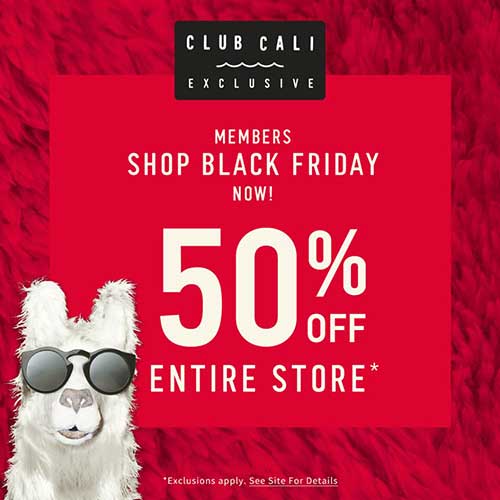 Before you press the send button, customize your emails and subject lines. Use popular, eye-catching words like 'Black Friday', 'Cyber ​​Monday', 'Super Deal', 'Free', 'Countdown', etc.
– How to use MailChimp to create email campaigns 
8. Flash Sale
The famous flash sale is nothing more than a quick sale, ie those that, once announced, have a short time to take advantage before the offer ends.
This type of proposal is perfect for boosting impulse buying, which can generate much more revenue than you can imagine.

The best way forward is to create a flash sale that lasts for just a few hours and for a limited number of courses.
Intensify the campaign's sense of urgency by creating eye-catching banners with timers and placing them prominently in the home of your site.
Flash sales work well in the days before Black Friday and Cyber ​​Monday, increasing your sales period and attracting the consumer to the big day.
9. Upsell and Cross-sell
Upselling is a tactic used to make consumers spend more money by offering a more expensive product than the one they selected, but with more features or better quality.
Cross-selling encourages customers to complete their purchase by taking complementary products.
Although often used interchangeably, both offer distinct benefits and can be effective together. 
Consider offering an additional paid service as part of your course bundles, such as free consultation, private course, downloadable support materials, etc.
Don't waste the opportunity to advertise other more expensive but more complete courses for a promotional price on Black Friday 2020.
10. Prepare your coupons
Coupons are one of the best promotional tools you can use to increase your course sales. And they are great at creating a sense of urgency because they have a shelf life.
You can share them on social media, through a newsletter, send them individually as a special gift card or even print them on your promotional material.
Discount coupons are on the rise and quickly catch the eye of the consumer.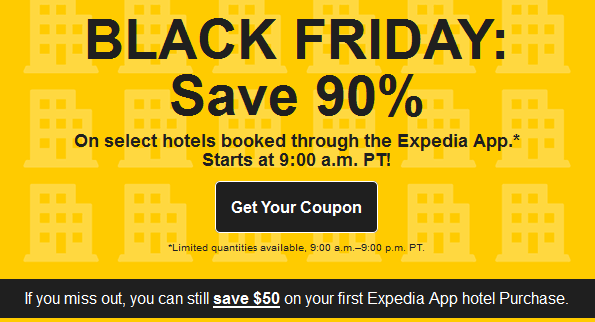 Make a great design and boost your marketing strategy for Black Friday.
– How to use a Discount Coupon on your business
Selling Online Courses with Coursify.me
Now that you have all the tips, it's time to choose which one is most viable for your business and start working.
Plus, you know your customers better than anyone, and know which marketing strategy best meets their needs, increasing the chances of conversion.
Start preparing Black Friday 2020 exclusive stuff and designing teasers to send to potential customers.
With Coursify.me you can customize the page of your course with the ads and images of your choice.
The platform also allows full integration with social networks to facilitate your marketing campaign.
Complete eLearning platform, Coursify.me is the ideal solution for anyone who wants to create, sell and advertise courses on the internet.
Attending companies and professionals in more than 60 countries, Coursify.me is a dynamic and customizable Learning Management System.
– Whats is a Learning Management System
Visit our website, test the platform and start selling online courses right now.