Tips to sell courses using Webinar
Tool widely used today to promote and sell courses, the webinar is an online seminar which facilitates communication between company and consumer and has a great acceptance on the part of the audience.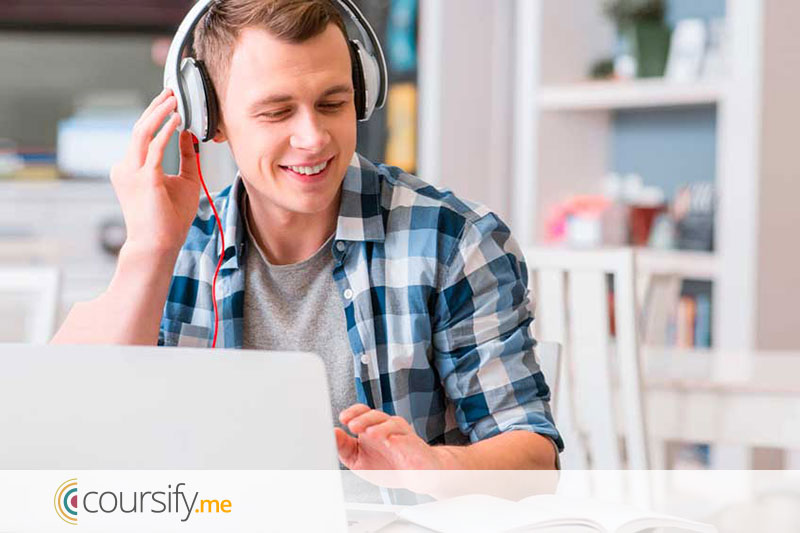 5 tips to sell courses with Webinar
Sell courses can be the most challenging part for those who are getting on the market for distance education.
The majority of professionals love to teach and record their classes, but at the time of promote and talk about sales they feel nervous and lose confidence, what is perceived by the customer.
A webinar is an excellent opportunity to present the material, explain a little of its content and, lastly, to sell courses. For the discomfort does not appear at this moment, remember that you are inviting the viewer to learn with your course and not imposing an obligation.
To enhance your sales strategy during the webinar, check out some tips:
Offer a guarantee
After presenting the price of your course online, offer a guarantee of satisfaction, as, for example, the offer of returning the money in 15 days if the customer is not satisfied with the material.
This warranty gives you a small risk, since some people can take advantage of this chance and ask for a refund after they have already done the course, but it is quite common that more people will buy your course by having this security, which ends up yielding a positive balance.
Facilitate access to sales page
After you finish presenting your course and you transition into the Q&A period of your webinar, be sure to leave the slide that shows the link to the sales page on the screen.
Some people will decide to buy your course during this chat, then make sure that they know exactly where to go and what to do.
Offer a bonus for a limited time
An effective way to sell courses and even encourage people to attend your webinar is offering a bonus available for a limited time for participants.
You can offer a private call for coaching, for example, discounts on the value of the course, supporting materials, among others. Whatever it is, it is important to honor this offer and make it available only to those who fulfill your conditions, otherwise you will lose credibility.
Make a payment plan
In many cases, there will be people who participated in the webinar, attended your sales presentation and want to buy your online course, but cannot afford to pay for the entire course upfront.
For this reason, it is important to offer plans with different forms of payment, offering a customer choice between paying for the entire course in advance or pay a monthly fee, for example.
Record your webinar
Since a significant portion of your course sales come from people who watched your webinar, it is very important to remember to record it and make it available to other people watching when they can.
This increases your likelihood of selling courses and creates a good material to send to your potential customers and attract new leads. After your webinar is over, send the link via email to your contacts and publish in your communication channels.
Coursify.me is the perfect platform for those who want to create and sell courses with quality.
With all the features you need to offer the best eLearning experience to your customers, the Coursify.me has integration with the best payment platforms and allows you to charge your students in the way and currency that you prefer.
Please visit our website, check out all the features we offer, learn about our plans and get started right now to profit by doing what you like.