Tips to make editing video lessons easier
Ways to produce a good online course abound. There are countless resources that can be used, such as slides, pdf, ebooks, audios and what is usually the preference of the public, video lessons.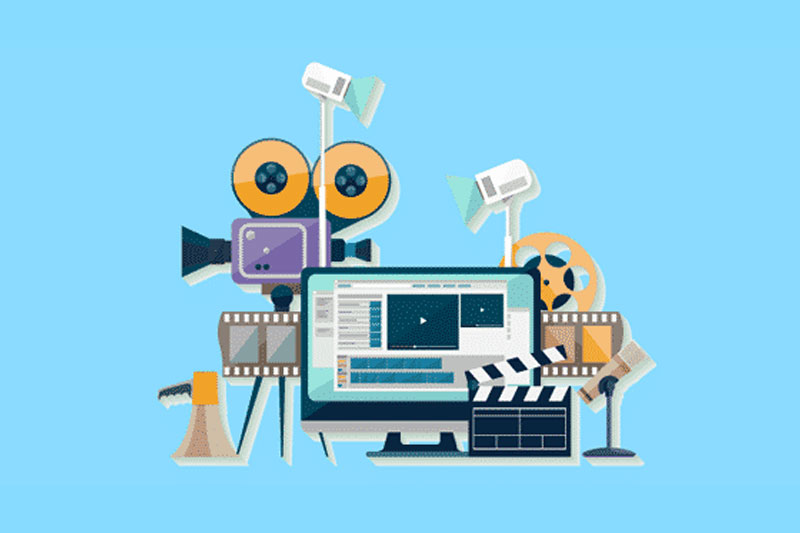 10 tips for producing quality video lessons
The possibility of seeing and listening to the teacher, gives the class a more dynamic character and makes it easier for the student to create a bond with the instructor. 
Many people testify that they are easier to learn by listening than just reading, and feel more confident when a teacher is present.
Thanks to the numerous video and audio editing programs available on the internet today, recording video lessons is not a difficult task, and with a few simple tips you can get a very high quality material.
– How to create videos for online courses
Check out 10 tips that we have prepared to help take your online course to another level and, thus, attract more students.
1. Set realistic expectations 
Before you start shooting, consider the tools you have to use and the results you want to achieve. For example, shooting in 4K will create images of incredible quality, but this can be at the expense of the frame rate, and the resolution will be very demanding on your editing hardware, which can make the process frustrating if you don't have the right computer.  
On the other hand, a 1080p video and low resolution can end up damaging your message and the image of your course. Therefore, assess the strength of your hardware and software and define specific requirements for the final product.
Our suggestion is that you do small recording tests to determine the result that you like, before worrying too much about it and investing in equipment that is not so necessary.
–  Learn how to record videos at home
2. Obey rule 321
Saving your project frequently is essential. But, what happens if your hard drive gives up and your recording is lost forever? 
Backup experts determine rule 321 to be followed: three copies, in at least two different places, one of which is outside the workplace. Ok, it may seem a little to much, but don't give up saving your video lessons in at least two physical units and send your project regularly to the backup location.
An online service like Google Drive can be that location, although you will probably need to invest a little to have more space, considering the size of most videos.
3. Choose the right tools
When choosing a video editor, it all comes down to what you want to do. Do you need something simple that allows you to join just a few clips and add subtitles? IMovie,Windows Movie Maker or YouTube video editor make the job.
However, if you want something a little more elaborate, that allows you to create layers of videos, insert effects and other visual and sound details, options like Adobe Premiere Pro, Camtasia, Final Cut Pro and Movavi Software are better choices. 
However, remember that there is a learning curve for these editors. Sometimes, it is good to start with a simpler tool first and, as you gain experience, move on to more sophisticated software. 
– Basic Video Editing Techniques
4. Simplicity is your friend
Effects and transitions are exciting, right? Well, not always. Before you get too excited and feel like Steven Spielberg, think about the viewer and what kind of content you're trying to present. 
If you are skipping between classes, there is generally no need for a transition, when a simple cut would be sufficient.
Use the effects when they really make sense. A dissolution of the image can mean the passage of time or a change of location, while a fade to black (or even white) is a good way to end a scene definitively. 
5. Record the ambient sound
To record video lessons with quality you need a peaceful environment and the most noise free as possible. Even so, it is important to keep in mind that no matter how controlled this space is, there will still be sounds almost imperceptible to your ears, but which are easily picked up by the microphone. 
For this reason, before starting, capture 30 to 60 seconds of "ambient sound", or the basic sound of the room. Just plug in the microphone and let it record.
This sound will be used in the audio editing process to fill in gaps and smooth the transitions from one track to the next.
If you are looking to add a bit more atmosphere to your recordings, you can find great options of background audio and videos online, to give your video lessons a more calming and immersive feel, for example.
6. Use a second source to capture sound
You will always get clearer audio with equipment other than the camera. If possible, record audio with a good microphone and separate recording system. 
Find a microphone (such as a lapel) that can be connected directly to the camera. This is a quick fix for a better result.
If you have access to someone who makes live sound, ask them to record the audio separately and synchronize with the video later. Adobe Premiere CC currently offers a very good synchronization function.
– 4 Great Voice Recorders for your Business
7. Keep your mouse still
Tip especially important when recording a screencast.
For those unfamiliar with the term, screencasts are videos shot from the computer screen. It is a very effective method of producing tutorial-style video lessons for a very low cost, without the need for any type of studio or special equipment.
– Meet the best free screen recorders
But be aware, if you are going to record a screencast, it is important to remember to leave the mouse immobile between the various steps in the lesson. This makes it much easier to cut and edit frames, since the cursor will always be at the same location on the screen when a scene change occurs.
– Record video tutorials: tips for getting the best result
8. Make smooth audio transitions with Cross-Fading
Sometimes there may be a transition between scenes in your video lessons where there will be no need for a complete break, just a slight transition from one image to another. 
For this break not to occur also in the audio, which would require filling with ambient sound, use a feature called crossfading, or gradual transition.
Most video editing programs allow you to do this in one or two ways:
Drag the beginning / end of a scene over the end / beginning of another.
Align two scenes and then apply the gradual transition effect.
9. Vary your angles
Another important thing to consider when editing video lessons is to keep the content visually interesting.
Instead of using the same still image for the entire video, try to shake things up at more interesting angles. This can be done as simply as recording your lesson with two cameras and switching between them.
However, it is important to use these cuts sparingly. Do not do this every two seconds. A good rule of thumb to keep in mind is to make cuts based on the different subjects covered during a class or during breaks, such as to answer questions or propose exercises.
10. Compress your video files after exporting them to HD
The reason for this tip is obvious: the higher the resolution, the larger the file size and the better the connection has to be for those who want to watch or download the material in a reasonable time period.
To make life easier for your future students without giving up the quality of your video lessons, export your file in the highest resolution possible and then compress it. This means that the download will be done in much less time.
There are several free programs to compress files available on the internet, just choose yours.
Video lessons for online courses on Coursify.me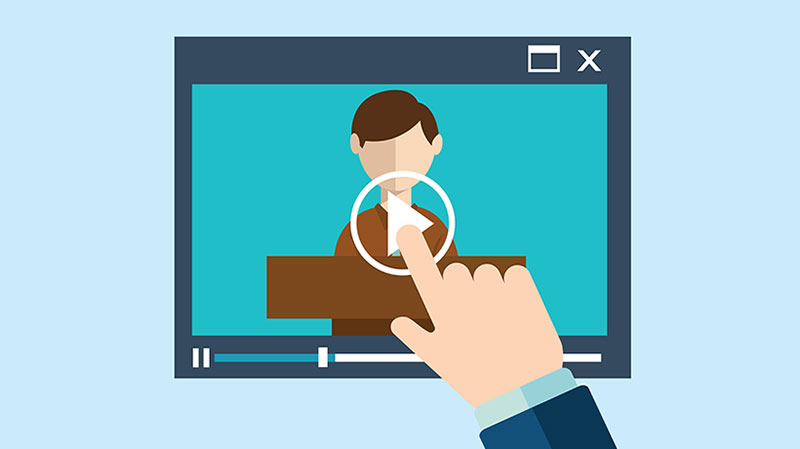 Now, on Coursify.me, you can upload files up to 5GB. 
Thanks to this new resource, you have space to publish video classes with a much higher resolution and duration, guaranteeing the joy of your students and the quality of your material.
Each Coursify.me plan has an individual file upload limit, which are as follows:
Starter Plan: File upload up to 300 MB
Pro Plan: File upload up to 1GB
Business Plan: File upload up to 5GB
This means that each file sent to the platform can be at most the size mentioned above, according to your subscription plan.
You can also upload your video file in .mp4, .webm or .ogv formats. Our system makes the immediate optimization so that it works well on any type of device.
This solution adapts the video to the viewer's internet speed, allowing him to watch the content with the best possible resolution. 
If the student is browsing on a 3G network, for example, with a weak internet signal, we can reduce the image quality automatically, so that he can watch the video in the best way.
It also means that if a student is browsing with a very good internet, we can present your video in 4K quality.
Elearning platform, Coursify.me has all the necessary features for you to integrate and import content from channels such as Vimeo and YouTube.
– How to Choose the Right Video Hosting Platform
Instructors can embed their hosted videos in any of these channels on their page on Coursify.me, leaving their lessons even better and more complete.
Visit our website and take advantage of all the features of our platform to make tutorial videos and create quality online courses.