How to retain customers for your online courses
Retain customers and ensure a stable base of students to your online course is the ideal to have more peace of mind and ensure a recurring income.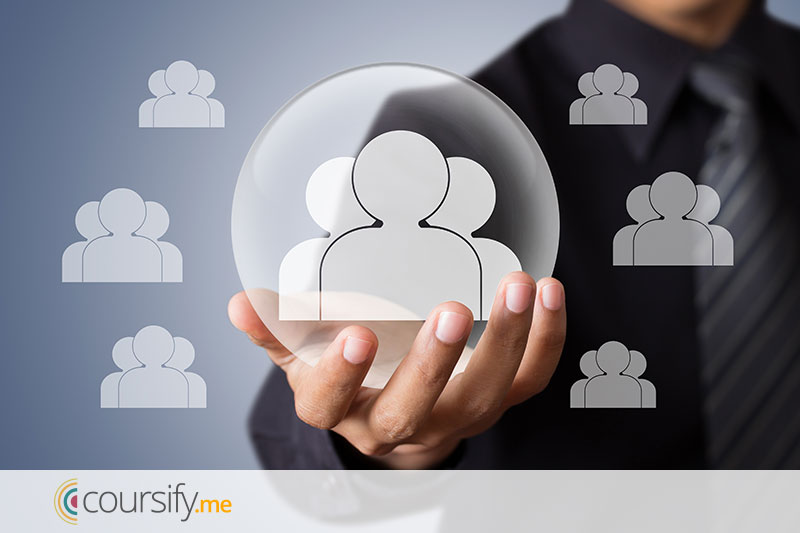 5 practices to retain customers and profit more
The majority of professionals have realized that retain customers is more profitable and less costly than attracting new ones.
Philip Kotler said in 2006 that may cost six times more money to acquire a new customer than it is to keep a current one.
Offering a quality product and ensure the satisfaction of the consumer is critical to win their loyalty, and to do so, there are some practices that you can apply.
1 – Customer Service
Your customer service should be your differential. Other professionals can launch online courses similar to yours, any product can be reproduced by competition, so your customer service must be special. To achieve this, it is important to put yourself in the customer place. Capture the signals that he gives to you, listen carefully, understand his needs and preferences and offer what is best for him, do not try to push something that he does not need to earn more.
2 – Focused Strategy
Before you retain customers, it is necessary to know exactly who they are. Do not embrace the world, know who is your audience and trace a sales strategy well focused. To define your audience, answer questions such as: who are my potential customers? Where are they? What do they expect of my products or services? Know to respond to these questions is essential to direct your business strategy.
3 – Delivery
Sold? Exceeds the customer's expectations. Not delivered just what he expects, that is the basic, the best way to retain customers is to provide a high quality service with benefits that he was not waiting for. In addition to impress, this creates a feeling of gratitude and debt, and makes the buyer want to reciprocate in some way, either indicating your service to others or keeping loyal to your company.
4 – VIP Treatment
It is common for companies offer promotions and other rewards for people who are not yet customers, as a way to attract them. Meanwhile, loyal customers receive nothing. Big mistake! Give your students VIP treatment. Value the main responsible for your billing with special actions, such as personalized content, discount in new modules of your course, early access to new releases and offers, among others.
5 – Monitoring
All actions that you practiced to retain customers should be registered and monitored. For this reason, the ideal is to have a good CRM (Customer Relationship Management) and a team focused on results. This monitoring allows you to identify strengths and weaknesses in your strategy and know your audience even better, which favors the development of actions more effective and focused, achieving positive results in less time.
The Coursify.me is the perfect platform for those who want to host their courses and retain customers. With user-friendly interface, features that allow the best elearning experience and the possibility of customizing your page and domain, your customers will have access to a complete website, personalized and easy to use.
Visit the Coursify.me website, know all the features we offer for those who want to create and sell online courses with quality, and learn why we are already present in more than 60 countries.