How to plan your discounts for Black Friday 
Planning your discounts for Black Friday in advance is essential to make the most of the biggest retail event of the year.
The ideal time to boost your sales, in this article we will explore 8 ways to offer discounts that you can apply to your business.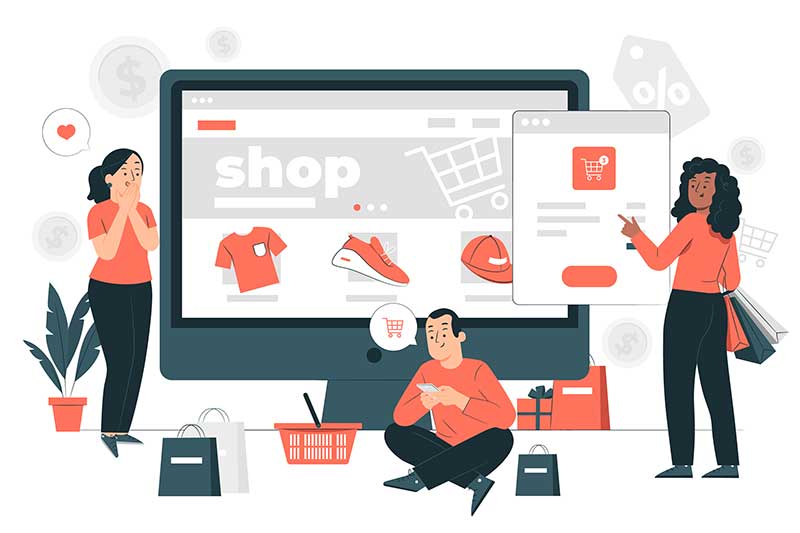 Why should business owners pay attention to Black Friday?
An event that always takes place on the last Friday of November (November 24, in 2023), Black Friday can be a gold mine of extra revenue for any company.
The date is one of the most important retail events in the United States, opening the holiday shopping season with people looking for the best deals.
According to the National Retail Federation (NRF), 87.2 million people shopped online on Black Friday 2022, while 72.9 million shopped in stores – both record numbers.
Daily expenses also continue to grow. Adobe reported record online sales worth $9.12 billion in 2022, a 2.3% increase from the previous year.
All of this means that any business owner who ignores and does not prepare discounts for Black Friday is at serious risk of losing significant sales.
However, don't just drop some prices and hope buyers notice. To stand out during one of the busiest shopping seasons of the year, you need to plan your offers and marketing strategies well.
– How to use digital marketing to sell more
8 ways to determine discounts for Black Friday
There are several ways to define discounts for Black Friday, you just need to determine which ones best suit your product/service and your business needs.
See below 8 simple ways to organize your offers, attract consumer attention and boost your sales.
1. Percentage discounts
Percentage discounts are the first thing consumers usually expect.
Many businesses are already starting to announce discounts for Black Friday at the beginning of November, starting with promotions of 20 to 30% on their products, leading to much bigger offers on the official date.
Simple to configure, announce some of your most profitable products or services at a lower price (in a certain percentage) of what they normally are. For example, let's say you sell an online course for US$ 89.99. With a 50% discount, the customer can buy the same product for US$ 44.99.
These Black Friday discounts are popular because customers can immediately see how much they will save.
However, you need to carefully analyze your numbers and ensure that you can withstand the drop in profits. This type of offer is only worth it if you can sell a significantly greater volume of products.
If, as in the example above, you are selling your course at half price, you will need to sell two to make the same profit.
Therefore, if you do not expect this type of discount to result in double sales, it is advisable to recalculate your offer with a lower percentage.
2. Fixed value discount
Instead of offering percentage discounts, you can offer a fixed price reduction on certain products or on purchases above a certain value.
For example, you can offer 30% off all items in your online store or US$ 30 off all orders over US$ 150.
This type of offer simplifies the shopping experience and, as it applies to many products, it has broad appeal.
Knowing they can choose any product and save money, your customers will be more inclined to fill their carts, increasing your revenue and average deal value.
You can also limit the discount to "one order per customer" to prevent buyers from taking advantage and cutting into your profit.
3. Progressive discount
Establish progressive discounts based on the total purchase value. For example, a 10% discount on purchases over US$ 100, 15% on purchases over US$ 200, and so on.
This strategy tends to encourage people to buy more, and is a good way to give discounts without weighing too much on your profit margin.
If you have more than one course launched, this is one of the types of discounts for Black Friday ideal for increasing your sales and get more customers.
4. Bundles
Selling product bundles at a more affordable price brings advantages to both customers and companies.
This is because, while it allows buyers to save money, it helps sellers to increase the average sales ticket.
Create special packages or combos, offering related products or services at a lower total price than if they were purchased separately.
Among the discounts for Black Friday, this one is widely used, as customers notice added value by obtaining more products at a reduced price.
If you sell online courses, you can bundle two courses or two modules together to offer new students for a promotional price.
Check your customer relationship management (CRM) software or website analytics tool to see which specific products people buy together most often. Grouping them together will create more attractive offers.
– Strategies to make more profit from selling online courses
5. Giveaways
To distribute promotional gifts is another economical way of increasing the perceived value of your products and encouraging immediate action from buyers.
Even if your business is exclusively online, there are ways to use this strategy. Those who sell online courses can offer support materials as a gift, for example, or even individual consultancy to answer questions.
Consider what materials you have to offer that your students like most or are most in demand. These are the ones that will have the most appeal to attract customers and boost your sales.
6. Price Tier Discounts
Offering Black Friday discounts at multiple price points helps you serve different customer segments.
A holiday sale like this has a wide appeal as it allows all customers to find deals within their budgets.
The simplest method is to offer a general percentage discount on all your usual packages. For example, a SaaS company could reduce its basic, mid-range, and advanced plans by 15%.
Or you can use a strategy of dynamic discounts to encourage larger purchases, such as offering 15% off your monthly plan or 50% off your annual plan, encouraging users to commit longer (and ultimately spend more).
This is a great way to turn Black Friday impulse shoppers into loyal customers.
7. Discount coupon
Excellent strategy to work on over a longer period of time, and can be part of your Black Friday marketing campaign.
Distribute exclusive discount codes to your customers, whether through emails, social media or other communication channels.
This way, in addition to offering discounts for Black Friday, you create a feeling of exclusivity.
By distributing discount coupons, you make the customer keep your brand in mind, which is very useful in the midst of so much competition.
Calculate possible discounts and create strategies to distribute coupons to consumers who engage with your brand during the days leading up to Black Friday.
– How to use Discount Coupons in your online business
8. Gamification
Gamifying your discounts for Black Friday, like using a spinning wheel to reveal limited-time deals and freebies, adds a fun element to the retail experience.
Entertaining shoppers while they browse can:
Keep them on your site longer
Inspire them to share your content
You don't necessarily need to create an interactive game, a social media contest, encouraging followers to submit entries using branded hashtags and sharing the post will yield good results.
– 5 tips for selling online courses using social media
Do your best to publicizing your discounts for Black Friday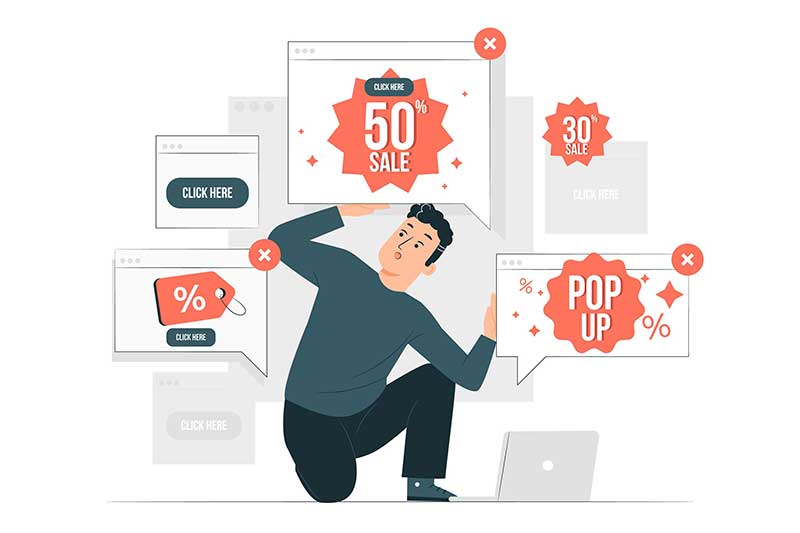 As Black Friday approaches, build anticipation to ensure people remember your brand.
Countdown timers are great for generating that excitement and sense of urgency, showing consumers how much time is left to get a great deal.
Place them on your website and other communication channels to keep your customer base attentive.
It is very important to create a marketing campaign focusing on Black Friday. You can use multiple channels, including:
Website and sales page: Add banners to your website homepage to signal your participation in the event.
Email marketing: Share Black Friday discounts with people on your email list in advance.
Paid Ads: Post sponsored ads on search engines and social media channels (Google Ads is a great place to start).
Social media: Share exclusive offers on the platforms your customers use most (like Instagram, LinkedIn or TikTok).
If you create and sell online courses, Coursify.me is the right platform to host and promote your courses and offers.
When hosting an online course on Coursify.me you customize the course page and create links to your social networks, facilitating its dissemination.
Serving businesses and professionals in more than 60 countries, Coursify.me is a dynamic and customizable Learning Management System (LMS).
– Learning Management System: What is it?
To learn more, visit our website, test the platform and understand why we are the best option for your business to sell more this Black Friday.